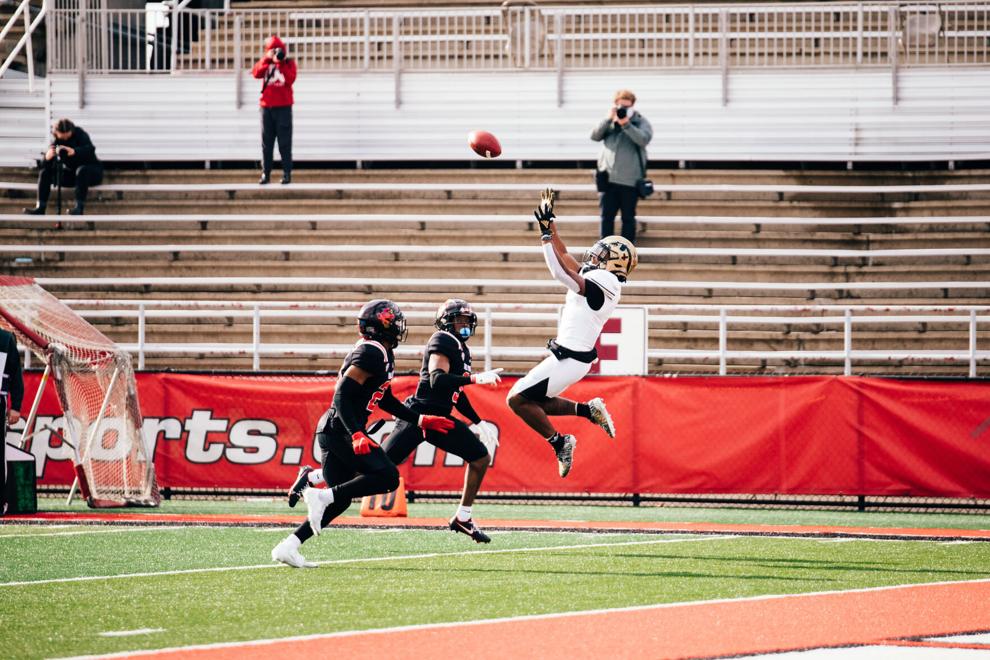 With how highly touted Western Michigan wide receiver D'Wayne Eskridge is coming into the 2021 NFL Draft, you would think it was always a lock for the receiver to be headed to the NFL. In reality, Eskridge has gone through a journey not many current NFL players have endured.
Eskridge was a three-star prospect coming out of Bluffton High School in Indiana, where he was also ranked the No. 23 running back in the state. He rushed for just over 1000 yards and 16 touchdowns in his senior season, making him the all-time leader in touchdowns in Bluffton history.
The attractive part of his game is his blistering speed. Eskridge was a dominant force on his school's track and field team, where he would win the 100 meter, 200 meter, and long jump competitions at the Marian boys regional track meet in both 2015 and '16. After only receiving offers from WMU and Ball State, Eskridge signed with the Broncos on February 6, 2016.
2016, Eskridge's freshman year, was a fruitful one for the Broncos program. WMU enjoyed an undefeated season, making a trip to the Goodyear Cotton Bowl Classic. Eskridge unfortunately did not enjoy the same success, as he struggled to learn a new position at wide receiver and sat out the final two games, including the Cotton Bowl, due to injuries. He would end the year with 17 catches for 121 yards and one touchdown.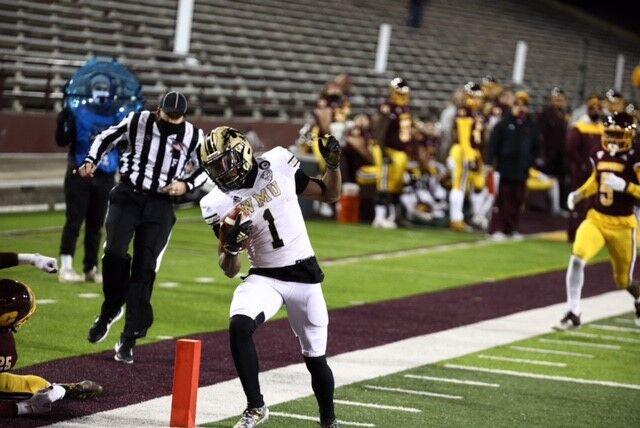 Many would say 2017 was a breakout year for Eskridge, as he started all 12 games and led the Broncos in receiving yards. He posted games of 90+ receiving yards in three contests, 4+ catches in five contests, and 48+ yard catches in consecutive games. He blossomed in the wide receiver position, finishing out the season with 30 catches, 506 receiving yards, and three touchdowns.
2018 was a dominant year for Eskridge, a season in which he really showed flashes of his NFL potential at wideout. He caught 35 passes for 776 yards and three touchdowns, a year in which he played in only 11 games and started just seven of them. He ranked fifth in the MAC in receiving yards and second in yards per reception, which was also good for No. 11 nationally. He played 28 less snaps than the year before, yet increased his production tremendously.
In his fourth year at WMU, Eskridge was set to take on a defensive position, as the Broncos needed more talent at the cornerback position. He was putting up steady production on the defensive side of the ball through his first four games, racking up 14 tackes and four pass breakups while also catching three passes for 73 yards on offense. Unfortunately, his season would be cut short due to a broken clavicle he suffered in the Broncos matchup with Syracuse.
While the entire Broncos program was preparing for a COVID-19 shortened season in the spring of 2020, Eskridge would have to make preparations of his own, with head coach Tim Lester asking the senior to switch back to wide receiver and become the team's kick returner in his final season. He would now undergo his third position change since he entered the Western Michigan football program, while also tackling a new challenge in the form of kick returner.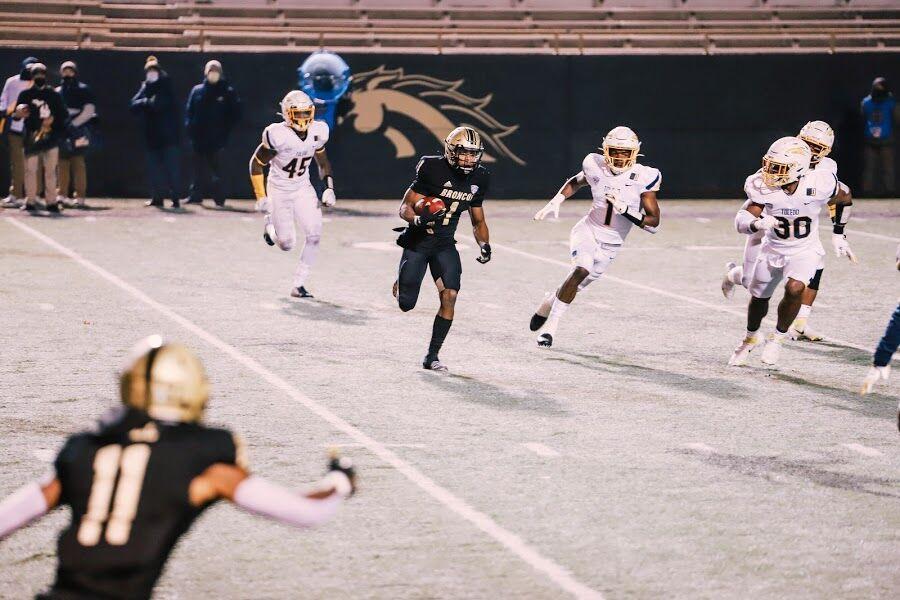 Eskridge put up a historic season in 2020, as he would explode for an extraordinary 784 receiving yards on 34 receptions with eight touchdowns in just six games. As for his new role as kick returner, his 77.8 yards per return were good for fifth in the FBS. He totaled an FBS-best 213 all-purpose yards per game, being selected as MAC Special Teams Player of the Year and first team All-MAC at both receiver and kick returner.
As a finalist for the Paul Hornung Award and a second team All-American according to the FWAA, Eskridge also received an invite to the 2021 Senior Bowl, where he would impress scouts with his blistering speed and route running ability, and specifically caught the eye of ESPN's Todd McShay. Since then, he has shot up draft boards. CBS has him ranked as the No. 52 prospect in its rankings, while ESPN has him as the No. 10 wide receiver on the board.
Wherever Eskridge goes, whether it is day two or sneaking in to the back end of the first round, he could be the steal of the draft. With his absurd athletic prowess and knowledge of both the defensive and offensive sides of the ball, he is sure to make an impact on any NFL offense, whether it be in the return game or as a wide receiver.