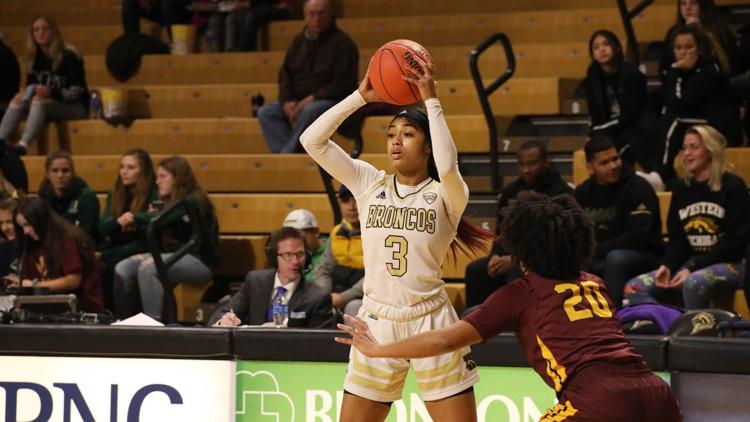 Western Michigan started the 2019-20 campaign with a tough 76-55 loss against No. 25 Michigan on Friday night. The Broncos travelled to Ann Arbor and came up short in a comeback attempt in the second half. 
Leading the scoring for the Broncos was redshirt sophomore Jordan Walker contributing 14 points, five rebounds and two steals. While making one of the teams two three pointers on the night, junior Leighah-Amori Wool recorded nine points and four rebounds. 
In her first game as a Bronco, freshman Sydney Shafer had 12 points, four rebounds and an assist and was the second leading scorer on the night. Fellow freshman Ashley Konkle led the team in rebounds with nine. 
For the Wolverines, senior Kayla Robbins started her final campaign with 17 points, eight rebounds and three steals. Sophomore Amy Dilk earned a double-double with 12 points and 11 rebounds. 
The Broncos had a rough day from the field shooting 31.1 percent and only 9.5 percent from three-point range going 9-of-15. On the other side of the ball, the Wolverines shot 44.8 percent from the field and 25 percent from beyond the arc.
Next up for the Broncos will be Kentucky State on Thursday, Nov. 14 at 7 p.m. inside Read Fieldhouse.