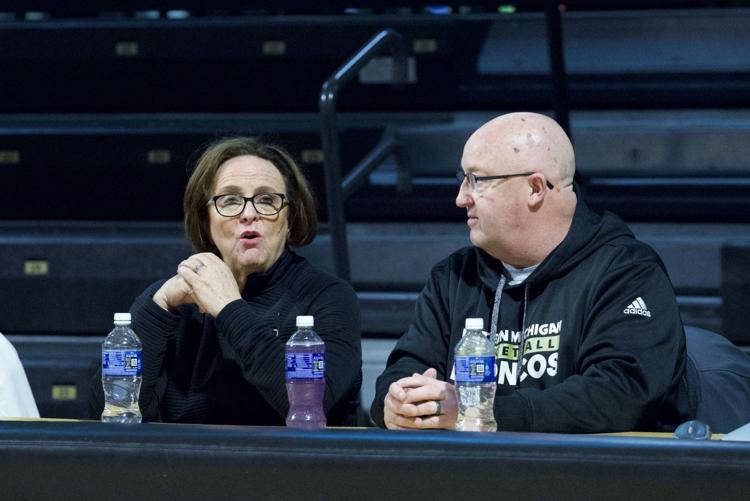 Now former Western Michigan men's basketball coach Steve Hawkins was relieved from his head coaching duties last Wednesday after 17 seasons with the program.
Hawkins, 57, did an admirable job and guided the Broncos to two Mid-American Conference titles in 2003-04 and 2013-14, which included two conference tournament titles and two NCAA Tournament appearances in those same seasons. He also led the program to eight MAC West titles in his 17 seasons as the man in charge.
After the Broncos finished its 2019-20 regular season on March 6 with a loss to rival Central Michigan, Hawkins made it clear that he wanted to stay as the head coach.
Hawkins' passion for Western Michigan and the entire Kalamazoo community is evident and Hawkins put that passion on display after the CMU loss.
"I'm a Bronco. I'm a Bronco through and through," Hawkins said after the Central game. "This is where my heart is. I've got a dog named Buster, I've got the "W" tattooed on my arm."
Even while giving his all to the program while having a ton of early success, the struggles from the program since that 2013-14 season have been noticeable.
Last year, the Broncos fought through injury trouble and finished 8-24, the first time Hawkins failed to reach double-digit wins in his tenure.
This season, the Broncos returned forward Brandon Johnson and Jason Whitens from injury while adding some new pieces. Early in the season, things looked promising for the Broncos. But as the year went on, WMU began to struggle in conference play, especially away from home, which resulted in a last place MAC West finish and a 13-19 record overall after a first-round exit in the MAC tournament to Toledo.
Those are two tough seasons to overcome in itself, let alone the Broncos 87-107 record since that 2013-14 year, when Hawkins received a contract extension that paid him $385,000 annually between his base contract and media obligations.
Given the lack of recent success, Beauregard, who is thought of to have a close relationship with Hawkins, was left with a choice to make.
But given the "what have you done for me lately" nature of the sports business, nobody can argue the lack of success as of late from the men's program.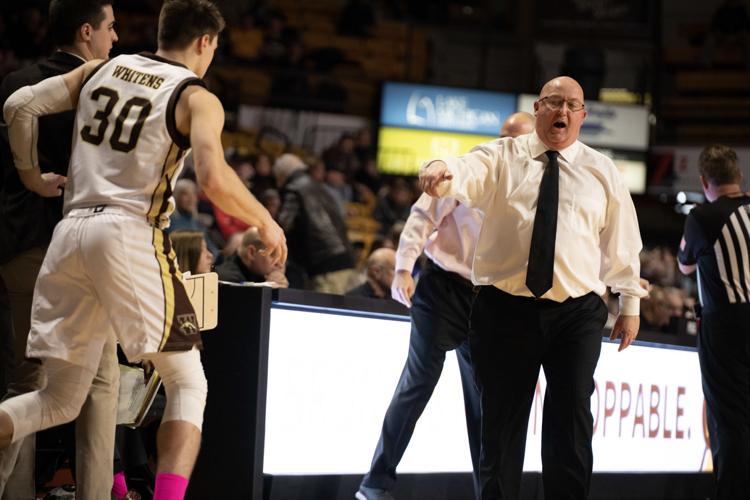 Many fans thought the program was in purgatory. Some called it "stale" and most of the WMU supporters seemed to want to see this program go in a new direction.
Given all of the factors, Beauregard not only made the right choice, but the only choice...to say goodbye to the longest tenured coach in the Mid-American Conference.
"We appreciate all the contributions he and his family have made to our university and the Kalamazoo community," Beauregard said in a statement. "Ultimately, I have decided to make a change in the leadership of our men's basketball program. Our search for a new head coach will begin immediately."
Saddi Washington, an assistant coach at the University of Michigan, is expected to be the lead candidate for the job. Washington is a WMU alum and was inducted into the Western Michigan Hall of Fame in 2010 after starring for the hoops program from '94-'98.
Tony Paul of the Detroit News reported that WMU was expected to make contact with Washington within the last week, and that it is up to Washington whether he wants to be a head coach and if WMU is the job he wants to take that jump. But the WMU athletic department has not responded to the Western Herald as to whether or not that contact has happened.
Western Michigan is expected to make contact with Michigan assistant Saddi Washington sometime in the next week.He's clearly their 1A (and B and C) candidate.It's up to him if he wants to be a head coach, and if that's the job for which he wants to take the leap.

— Tony Paul (@TonyPaul1984) March 12, 2020
As the Broncos continue with its search, the right move was made to move on. Hawkins gave everything he had to the program and did a respectable job. But now was the right time for a program that needs fresh blood.
Now, let a new era of Western Michigan men's hoops begin.