Senior linebacker Najee Clayton certainly could have envisioned himself intercepting a pass at Spartan Stadium when he first started his college football career back in 2015. 
He never thought at the time that his first career college interception would come as a Western Michigan Bronco. 
Clayton transferred from Rutgers University back in 2016 and in the last two seasons has become one of the leaders and most consistent forces on the WMU defense. 
"He's a great kid," WMU head coach Tim Lester said on the Bronco Review Radio Show earlier in the week. "Tough, physical and he's great in the locker room. He's a leader. He was at Rutgers, so he's been in another football program and he really appreciates some of the ways we do things and the way we treat our players and he spreads that amongst the locker room, which is very helpful." 
Clayton's time at Rutgers 
When Clayton first arrived on Rutgers campus back in 2015 as a freshman, he was thrilled. Being from New Jersey, he was excited to play for a Big Ten school in his home state and get his college career off to a good start.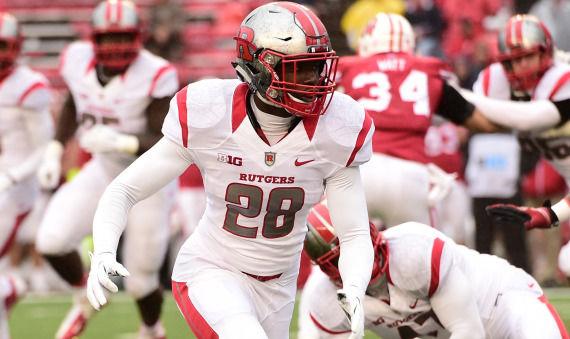 "At the time it was all good," Clayton said. "I'm a Jersey guy, I was excited to put on for my home state. But things happened along the way and I had to adjust." 
Clayton said he started becoming unhappy with the way things were going at Rutgers when former coach Kyle Flood was fired. Flood was suspended for the first three games of the 2015 season for misconduct after arrests on violent felony criminal charges of several players, then was fired after the season after the Scarlet Knights finished 4-8. 
"Me and him have a really good relationship, until this day," Clayton said. "But like I said, things happen, and I wish the new coach (Chris Ash) well and everything." 
Clayton said that even though things didn't work out at Rutgers, he takes those experiences and turns them into learning opportunities for himself. 
"I always looked up to the positive leaders on the team (at Rutgers)," Clayton said. "I learned a lot from them, so when I came here it just made my job easier when it was my turn to become a leader." 
In the 2019 world of college football, it seems as if every player is trying to gain immediate eligibility when they enter the transfer portal. 
Take Tate Martell (Miami) and Justin Fields (Ohio State) for example. Typically, players will have to sit out a year when they transfer, but for many players, if they can play right away, that's the goal. 
But for Clayton, it was the opposite when he became a Bronco in 2017. Feeling like he really needed the year off to regroup mentally, he said that time off was beneficial to him. 
"I felt like I needed that year to sit down and get my mind right and get back into college football shape," Clayton said. "I was working out on my own, and work outs are way different when you're working out with the team versus by yourself." 
When Clayton was searching for a new home to play football, it was important for him to look back on his foundation. 
The state of Michigan attracted Clayton in the sense that he knew so many people and was teammates at Paramus Catholic High School with several players who played football at universities in Michigan at the time.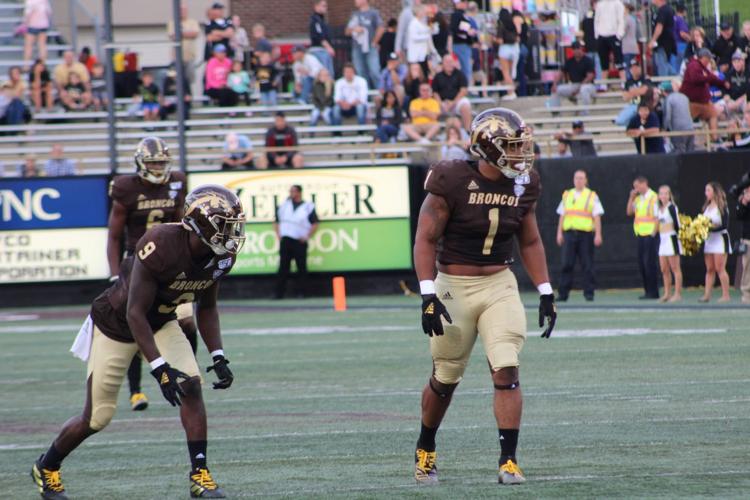 "I had some close friends I played high school football with, Jabrill Peppers (Michigan), Rashan Gary (Michigan), Drew Singleton (Michigan), Juwann Bushell-Beaty (Michigan), and my boy Kwanii Figueroa was at Eastern Michigan at the time," Clayton said. "Coach Partridge, my high school coach, was also at Michigan at the time. So this was a safe place at the time and Western had their Cotton Bowl season that year, so I knew their program was on the rise and it still is. It's the perfect fit." 
More than anything, Clayton just likes to have fun. He said at MAC Media Day back in July that football stopped being fun for him at Rutgers and felt more like a job. 
But at Western Michigan, especially playing under defensive coordinator Lou Esposito, Clayton is enjoying the game of football again. 
He said that finding joy in whatever you do is important, no matter what walk of life you may find yourself in. 
"I feel like whatever job you have, you shouldn't even see it as a job, just something that you love to do," Clayton said. "I feel like coach Espo makes everything fun and we are always excited to get out here and perform for him and give it our all." 
Clayton's dream job is to play in the National Football Leauge, but said he knows that wouldn't last forever. 
A criminal justice major at WMU, Clayton has an interest in pursuing a career in law enforcement some day.  
In his personal life, giving back to his community is important to him and said he wants to start a foundation to help the youth in him hometown.
"I want to start a little foundation to help the troubled youth in my area, in Paterson, New Jersey where I grew up." 
Watch Najee Clayton and the Broncos take the field at Waldo Stadium against Georgia State on Saturday, Sept. 14 at 7 p.m.