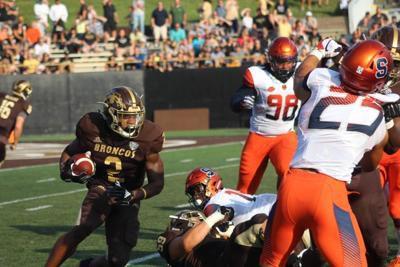 The Broncos are heading on the road to face Syracuse in New York on Saturday at noon. This will be the second meeting between the two programs with the first being back in 2018 at Waldo Stadium with the Broncos losing 55-42.
While Syracuse is coming off two devastating losses in a row to Maryland and Clemson, the Broncos are coming off of a big win against Georgia State which should boost their confidence. 
Today at the weekly press conference at the Radisson in downtown Kalamazoo, head coach Tim Lester touched on what they need to do to beat Syracuse. The heat and the fact that Syracuse's football stadium is a dome brings up some concerns for Lester.
"It's like a greenhouse, it's hot. We've talked to our team, we have a hydration plan, if we're hydrated it will be fine," Lester said. "Carrier is a heating and cooling company but they didn't put any cooling in the Dome."
The dome will also present some issues for the Broncos as far as communication goes and that was part of why they lost big to Michigan State a couple weeks back.
"It's loud and there's nowhere for the noise to go," Lester said. "There could be just 20,000 people and it will be deafening."
Lester also touched upon some of the athletes who have shown real drive and talent through the first three games of the season. One in particular was Skyy Moore, who has been named as a starting receiver against Syracuse.
"[Moore is] a guy who can play any position, and he's getting much better at receiver just because he's playing it more," Lester said. "One thing about him is he's a competitor, he is a tough sucker and competes, I've never seen him take a play off."
One thing that Syracuse has been thriving on this season is forcing teams to turn the ball over. The Broncos will need to protect the ball and rack up the time of possession in order to compete with Syracuse.
"When we are effective on offense and not turning the ball over, we'll be tough to beat," Lester said. "We got to make sure we hold on to [the ball]."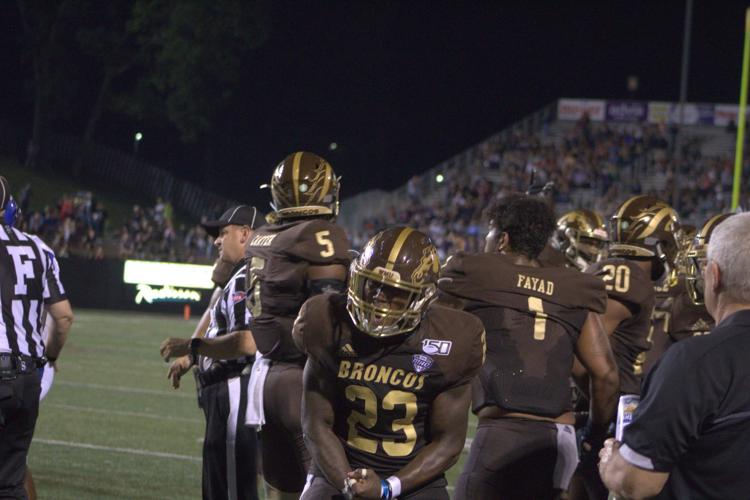 This years Syracuse team is different than when the two faced each other last year. Lester and the Broncos have some new things to prepare for this season against their ACC opponent. One in particular is that they are under new leadership at the quarterback position with Tommy DeVito taking over for Eric Dungey. DeVito, coming in as the new starter, seems to be comfortable with his offensive line and receivers.
"There's zero question as to whether the kid has an arm," Lester said. "It's protection and the communication with their wide receivers and them getting comfortable with what they're doing"
The Broncos have a big test this Saturday and will need to be better on defense and protect the football on offense. If they can smoothly communicate with each other they have a strong chance of coming back home with a win. WMU currently sit as a six point underdog against the Orange
The game is scheduled for a noon kickoff and will be televised on the ACC Network. Fans who can't view the game can also listen in on the Bronco Radio Network.