The night of the 2019 NFL draft has finally arrived. It's a night where fans of all 32 are hoping to find the right pieces to help their franchises move forward.
The Broncos have had a number of recent draftees. In fact, since 2016, seven players from WMU's program have been drafted into the NFL. Six of the eleven former Broncos currently still active in the league were taken in the NFL draft; Giants cornerback and former Bronco Sam Beal was taken in the Supplemental Draft a season ago.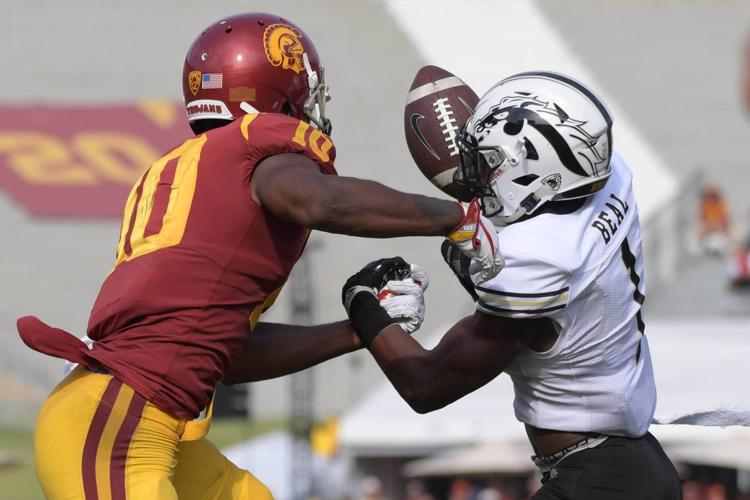 For comparison, the Broncos had the same number of players drafted from 2004-2015. Since 2016, the Broncos have had more players drafted than six school's from the Big Ten, (Indiana, Nebraska, Northwestern, Illinois, Purdue and Minnesota). So it's clear the Broncos are getting more NFL talent to come play in Kalamazoo as of late.
One of those recent talents is former wide receiver Corey Davis. Davis was selected fifth overall in the 2017 NFL draft by the Tennessee Titans. His 5,285 receiving yards at WMU set an all-time FBS record. Davis goes down as the highest drafted player ever out of Western Michigan, and the first first-rounder from the school since Jason Babin in 2004.
Davis has seen an increased role with the Titans since his rookie season. After catching just 34 passes for 375 yards in his rookie season, he increased his production to 65 receptions for 891 yards and four touchdowns in 2018.
Other players drafted in the past three seasons for the Broncos include Daniel Braverman (2016), Willie Beavers (2016), Keion Adams (2017), Taylor Moton (2017), Darius Phillips (2018), and Chukwuma Okorafor.
Davis has surely seen some success in his short time in the league. But it will be difficult to live up to the standards of the most productive NFL player in Broncos history in former wide receiver Greg Jennings.
Jennings played 10 total seasons in the NFL, with seven of them coming as a Packer. He hauled in a career 571 receptions for 8,291 yards and 64 touchdowns while also helping Green Bay win super bowl XLV. Most of those touchdowns Jennings caught were thrown by Packer all-time great Brett Favre.
Interestingly, Jennings wasn't drafted nearly as high as Davis. Green Bay drafted the Kalamazoo native with the 52nd pick overall in the second round of the 2006 draft. Tight end Tony Scheffler was another Bronco to come out of that same class.
From 2002-05, Jennings caught 39 touchdown passes, which is 13 behind Davis' record. He is also fourth in program history in career receiving yards (3,539), receptions (238), and all-purpose yards (5,093).
Jennings was inducted into the WMU Hall of Fame in Oct. of 2018. The National Football Hall of Fame may be out of his grasp, but it's a possibility he ends up in the Green Bay Packers Hall of Fame one day.
Overall, WMU's program has had 48 players drafted all-time, according to 247Sports. For the full list, click here: https://247sports.com/Team/Western-Michigan-Broncos-Football-130/DraftPicks/?year=alltime
The first-round of the 2019 NFL draft, televised by ESPN will begin at 8 p.m. eastern time on Thursday, in Nashville, Tennessee.