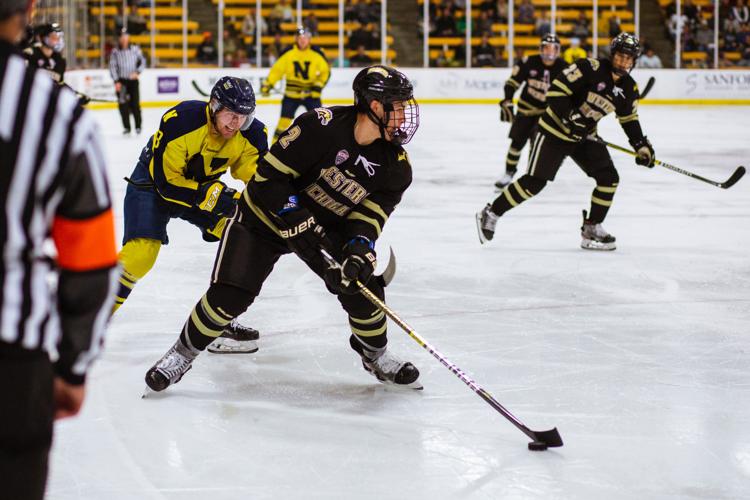 Western Michigan (1-0-1) will have its first weekend series of the season this Friday and Saturday as they square off against the Bowling Green Falcons (1-2). Both of these teams met for the first time last weekend in the Ice Breaker Tournament where the Broncos took the contest 5-2. 
Coming into the series, the Broncos remain No. 14 and the Falcons have fallen out of the rankings in the U.S. College Hockey Online poll. During the 2018-19 season, the Broncos lost both meetings against the Falcons, once at Lawson and once on the road.
Over the course of the Ice Breaker Tournament, the Broncos have displayed that they have great chemistry and know how to rack up shots and score. However, a problem from last season is coming back to haunt the Broncos, they had a total of 11 penalties over the course of the tournament including seven against Ohio State.
Freshman goaltender Brandon Bussi has played well between the pipes, looking impressive in his first two career starts against nationally ranked opponents. The Broncos will need him to continue his dominant play and stop pucks in order to have a chance at a series sweep.
Senior captain Hugh McGing is having a strong start to the season showing why he has the C on his jersey. McGing has had back-to-back 30 point seasons and shows no signs of slowing down. McGing has always been an elite passer of the puck and continues to show that with two assists through two games so far this season.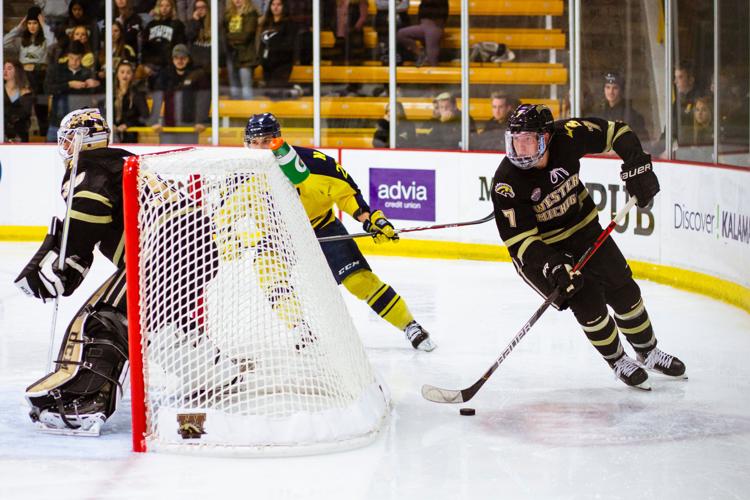 These two teams are completely different as Western is largely led by seniors and the Falcons have a youthful squad. Bowling Green has 13 players that are freshmen and sophomores on the 27 man roster. The Broncos have nine seniors on their 28 man roster.
Some underclassmen players that could pose a problem for the Broncos on Bowling Green are freshman Adam Conquest from Brighton, Mich. and sophomore Will Cullen.
Conquest attended Brighton High School and served as the teams captain during the 2017 season. Conquest was voted the 2017 Hockey Player of the Year by Michigan sports writers.
Cullen last year had a solid freshman season scoring four goals and rackin up 10 assists for a total of 14 points. Prior to attending Bowling Green, Cullen played in the Central Canada Hockey League in Ontario, Canada. 
Last year, the Falcons were known as a great defensive team allowing less than two goals a game. The Broncos will need great play from defensemen Luke Bafia and Kale Bennet along with others that will see the ice to stop the Falcons offense who averaged 3.2 goals per game last season. 
The Broncos will be traveling to Bowling Green on Friday and will be coming home to Lawson Arena for the series finale on Saturday, both puck drops are scheduled for 7 p.m.