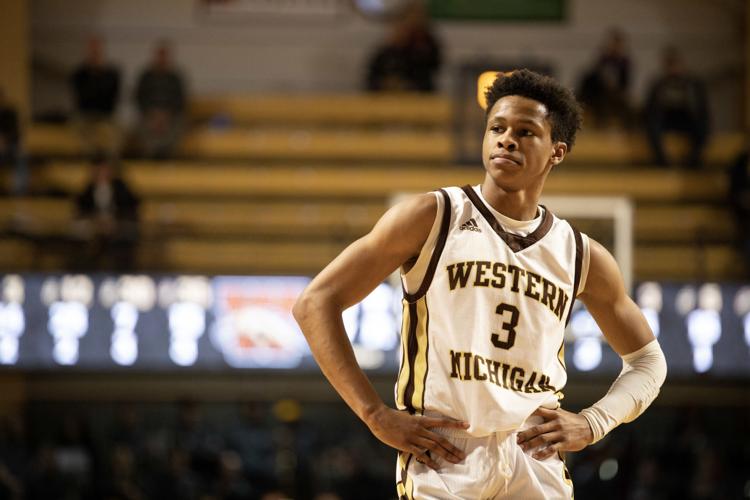 College basketball is known now more than ever as an underclassmen's game, with "one-and-done's" being a commonplace at many Division I schools. This young generation of college basketball is especially seen at Western Michigan, where the team has eight underclassmen on the roster. 
One of these underclassmen, freshman B. Artis White, has been standing out among the rest. Averaging eight points a game in his first year of college basketball, White has shown that he fits in with the big boys of Division 1college basketball. 
But basketball was not always White's first love. As a child, White would have much rather spent the day in his room playing video games than out on the court playing basketball. Being a coach's son though, White's father, who played at Michigan State, helped push him to pursue basketball. 
"Growing up I was always around basketball because my dad coached at King High School. I was always around basketball but I was really in love with video games," White said. "It took everything out of my mom to get me to play basketball."
Starting with his AAU career, White played for The Family, an AAU team based in Detroit. White saw his career with The family as one of the reasons why he is playing Division I basketball today. 
"That program really just helped me come up, and be the person I am today and be the basketball player I am today," White said. 
Motivation helps fuel White on the court thanks to wisdom shared down by his father. His father taught him everything he knows and still helps him to this day. 
"He would say go out there and really just play like you know how to play," White said. 
This experience has helped White as he transitioned from high school and AAU ball to college, but first he had to make the decision on where to go play. That decision came about thanks to culture and identity of a certain program in Kalamazoo. 
"I saw the culture, I came here for the visit and I saw the pieces of the team," White said. "Coach T.K. (Thomas Kelly) had just left Michigan State to come here and he was already friends with my dad, which helped."
That culture and team chemistry which brought White to campus is the same reason White enjoys staying on campus. 
"The teammates are funny, good people to be around. If I am ever in a bad mood they help me keep my head up and keep me positive," White said. 
As with many young players on a team, a veteran player will help serve as a guide or mentor to the younger one. This is still true in White's case, where junior guard Michael Flowers has taken the young guard and helped him find his way. 
"He has been teaching me everything I need to know, mentoring me, and getting me through everything that goes on on the court," White said. 
This year's team, despite being young, still has some lofty goals and expectations for themselves. For White, his focus has been on being a better team player overall and improving in all aspects of his game.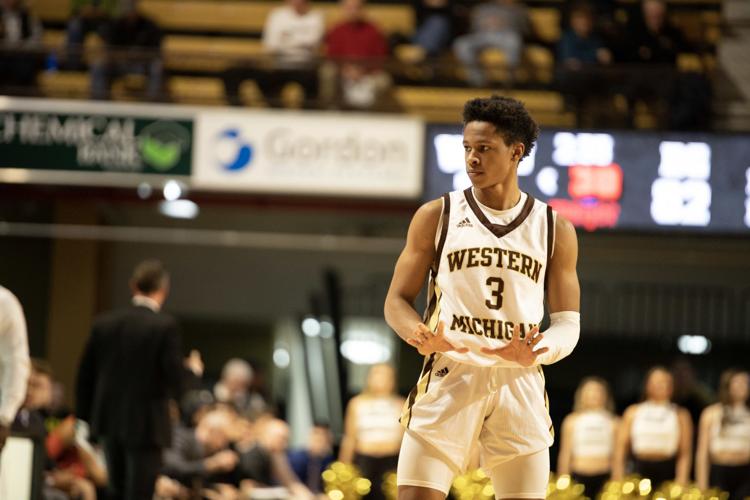 "Become a better point guard, Coach T.K. is my position coach and he played at Michigan State so I am just trying to soak up everything he says like a sponge," White said on his career goals.
White's role on the team has changed quite a bit since stepping on campus in August as a shooting guard, pure shooter type of  player. White has now grown into being a second point guard to Flowers when they are both on the court. 
"I was just staying solid, and taking care of the ball, I know the team doesn't need me to score, but we all support each other and the team likes to see each other  do well," White said. 
White as Flowers have seen their game complement one another's. The duo have created a combination that has given opposing defenses trouble all season long.
"Whenever I see him and he's open I know he can knock down shots, even in difficult situations, and he has the trust in me to knock down shots," White said. 
The Mid-American Conference schedule is always the highlight of the year for the team to peak and do well. 
"Last year I played point all year, now I can play point, I can play off the ball so he gives our team a whole different look and adds a whole new piece to the team," Flowers said.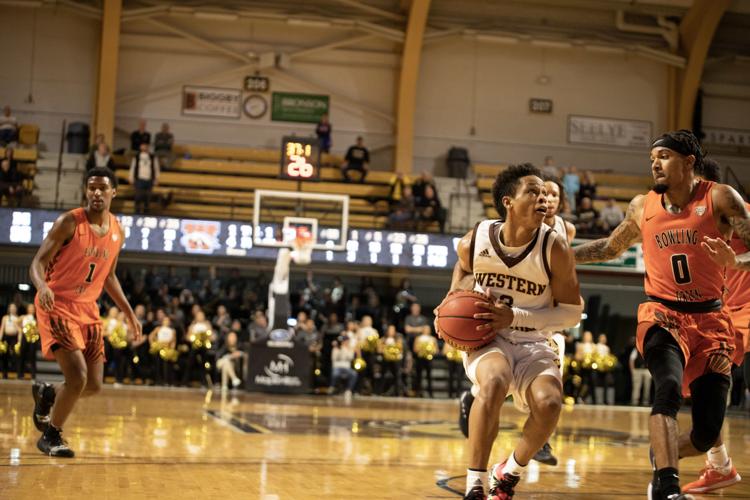 At 9-9 overall and 2-3 in MAC play, the Broncos have already surpassed last season's win total by one game. White's dynamic play at guard has played a part in the team's major improvement from last season.
White and the Broncos will next be in action on Tuesday, Jan. 21 when they travel to Buffalo to battle the Bulls. That game will be available on ESPN-Plus and the Bronco Radio Network.