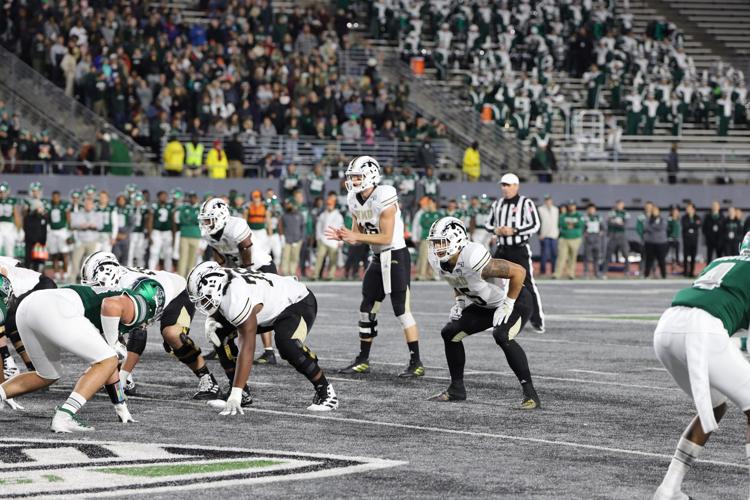 Western Michigan (7-5, 5-3 MAC)
The Broncos had their regular season come to a disappointing end last Tuesday with a 17-14 loss at Northern Illinois. Western could have clinched the MAC West division title with a win, but instead saw that slip away as they could not overcome critical mistakes throughout the game. Quarterback Jon Wassink finished ranked second in passing yards with 2,904 and running back LeVante Bellamy came in second in rushing yards with 1,412. WMU finished the regular season at 7-5 overall and 5-3 in MAC, good for second place in the MAC West and will await the announcement of their bowl game destination. 
Kent State (6-6, 5-3 MAC)
The Golden Flashes reached bowl eligibility with a 34-26 win at Eastern Michigan on Black Friday. In the win, quarterback Dustin Crum ran for two scores while also completing 17-of-23 passes for 197 yards. Running back Xavier Williams also ran for a touchdown and 79 yards in the win. Wide receiver Isaiah McKoy ranked second in the MAC for receiving yards with 767. Now, Kent State will await their bowl fate to see if they are selected at a 6-6 overall record after finishing tied for second place in the MAC East. 
Buffalo (7-5, 5-3 MAC)
The Bulls ended their season in dominant fashion last Friday defeating Bowling Green 49-7, they finished tied for second in the MAC East and now wait for their bowl selection. Buffalo running back Jaret Patterson continued to make a statement for a possible MAC Offensive Player of the Year award as he rushed for 298 yards and scored six touchdowns against the Falcons. Patterson finished the season with 1,626 rushing yards, good for first in the MAC, and 17 rushing touchdowns. Bulls defensive end Taylor Riggins finished with 8.5 sacks which paced in the conference. Buffalo is currently projected to play in the Makers Wanted Bahamas Bowl against Charlotte on Dec. 20 according to ESPN.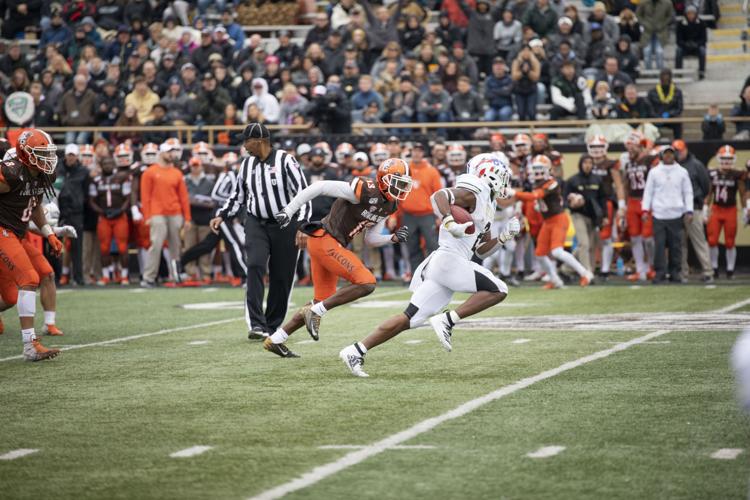 Eastern Michigan (6-6, 3-5 MAC)
The Eagles ended their season on a losing note dropping their regular season finale against Kent State 34-26. Eagles quarterback Mike Glass III threw for 386 yards along with three touchdowns and two interceptions. Glass finished in third place for passing yards with 2,858. Wide receiver Arthur Jackson helped the Eagles march down the field by catching four passes while racking up 129 yards. Eagles linebacker Kobe Beltram shined on defense earning six solo tackled while assisting on an additional six. Eastern Michigan finished in last place in the MAC West and are projected to face Marshall in the SERVPRO First Responders Bowl on Dec. 30 according to College Football News.
Bowling Green (3-9, 2-6 MAC)
In the final game of the year, the Falcons fell to the Buffalo Bulls 49-7 as they were dominated for much of the contest. Bowling Green, however, did have a solid game by Davon Jones who ran for 89 yards and a touchdown in his final game as a Falcon. Quarterback Darius Wade struggled in the air completing five of his 13 passes for 76 yards. Bowling Green finishes the season in fifth place in the MAC East and will miss out on a bowl game for the fourth straight year. 
Central Michigan (8-4, 6-2 MAC)
No one saw CMU winning the MAC West after an 1-11 season a year ago but that is exactly what they did after defeating Toledo 49-7 on Black Friday. Quarterback Quinten Dormady threw for 250 yards and two touchdowns on 15 completions. Running back Kobe Lewis had a solid performance with 131 yards and two touchdowns on the ground. Wide receiver Kalil Pimpleton paced the conference in receiving yards with 771. Central, with its first division championship since 2009, will play for a MAC championship on Saturday Miami (OH).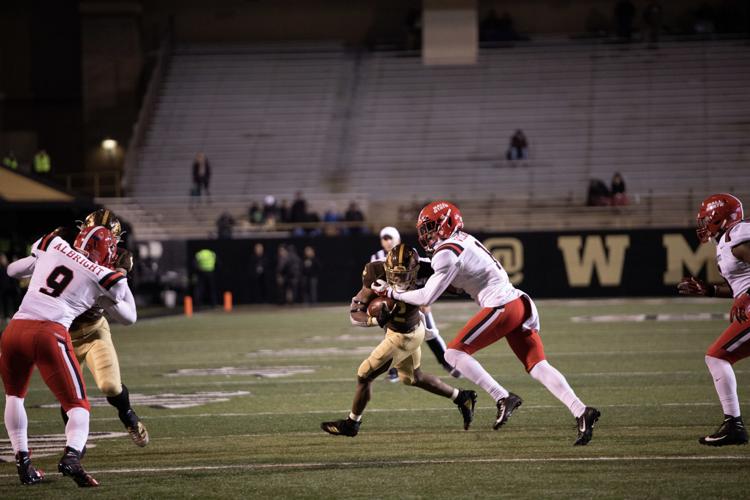 Ball State (5-7, 4-4 MAC)
Ball State blew out MAC East champion Miami (OH) 41-27 on Friday, however, they will not be bowl eligible as they needed one more win. Finishing a stellar season was redshirt junior Drew Plitt who threw for 317 yards and three touchdowns on 26 completions. Plitt finished his campaign ranked first in the MAC for passing yards with 2,918. The ground game was working as well as junior running back Caleb Huntley contributed 134 yards and three touchdowns on 24 carries. Huntley finished the season with 1,275 yards, good for third in the conference. Corner back Amechi Uzodinma paced the conference in interceptions with five on the year. This game marks the end of the season for the Cardinals as they finished in third place in the MAC West.
Toledo (6-6, 3-5 MAC)
Toledo was stomped on by Central Michigan 49-7 on Black Friday to end its regular season. Toledo was down to their third string quarterback, Carter Bradley, who threw for 121 yards on 15 completions. Toledo's only touchdown came from running back Bryant Koback who scored on a three-yard run and finished the game with 22 yards. Despite the lackluster performance, Koback finished the season with 1,187 good for fourth in the MAC. The Rockets finished in fifth place in the MAC West and will await their bowl fate with a 6-6 record.
Miami (OH) (7-5, 6-2 MAC)
The Redhawks dropped their last game of the season to Ball State 41-27, despite the loss they will still be play for a MAC championship after winning the MAC East division. Quarterback Brett Gabbert completed six passes for 116 yards and a touchdown before sitting out the second half. Running back Jaylon Bestor put up 59 rushing yards and a touchdown. Defensive back Travion Banks ranked tied for second in the conference for interceptions with four. The Redhawks will play Central Michigan in the MAC Championship in Detroit on Saturday at noon.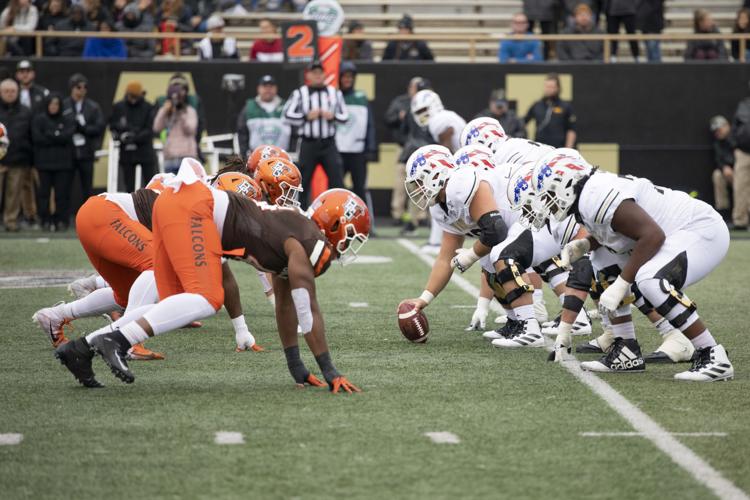 Ohio (6-6, 5-3 MAC)
Ohio made easy work of winless Akron winning 52-3 and won its final two games to become bowl eligible. Quarterback Nathan Rourke had a phenomenal game throwing for 308 yards and four touchdowns. Rourke finished in fourth place in the MAC for passing yards with 2,676. Running back De'Monte Tuggle also had a good game on the ground, rushing for 78 yards. The Bobcats finished tied for second place in the MAC East and will await their bowl fate with a 6-6 record.
Northern Illinois (5-7, 4-4 MAC)
The Huskies played the role of spoiler in their final game of the season at home against WMU, winning the contest 17-14 and diminishing the Broncos chance of a MAC West title. Quarterback Marcus Childers did it all for NIU this past Tuesday, throwing for 86 yards and a touchdown on six completions and also led the team in rushing yards with 54. Wide receiver Tyrice Richie paced the team in receiving yards with his one catch for 71 yards. The Huskies finished the season tied for third place in the MAC West and will miss out on a bowl game this year.
Akron (0-12, 0-8 MAC)
The Zips dreadful season came to an end this past Tuesday after being blown out once again by the score of 52-3 at home against Ohio. Three different quarterbacks played for Akron as Zach Gibson led the way with three completions for 23 yards and an interception. Running back Peter Hayes-Patrick ran for 42 yards in a losing effort. The bright spot for the Zips all season long was linebacker John Lako who paced the conference in total tackles with 138. Akron finished in last place in the MAC East as they try to forget a winless campaign.