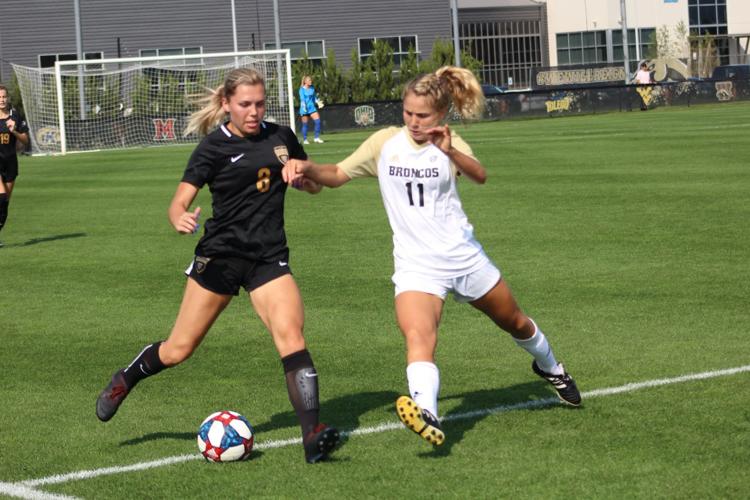 Western Michigan women's soccer won their second match of the year after a solid performance at home against Oakland. The Broncos posted 11 shots on net in the 3-1 victory.
The Broncos exploded for three goals in the first half, most by the team this season. Goalkeeper Maggie Rogers was called upon early in the first half making two acrobatic saves in the first few minutes of the match. After controlling much of the play early, Oakland would give up the first goal in the 7th minute.
Bailey Korhorn opened the scoring after a ball was slotted back to her in the goal box and she finished off her early chance. Morgan Otteson was awarded the assist as the Broncos took the early 1-0 advantage.
Oakland would respond in the 24th minute after the Broncos gave up the ball deep in their half. Alex Sabbagh secured a pass from Sierra Grodsinsky and scored the game tying goal after curling the ball into the right corner. This was Sabbagh's fourth goal of the season for the Golden Grizzlies.
Grace Labadie would tap in the game winner from the goal line in the 32nd minute. Katie Sullivan sent a cross to the back post that found Korhorn who then slotted the ball towards Labadie for the tap in.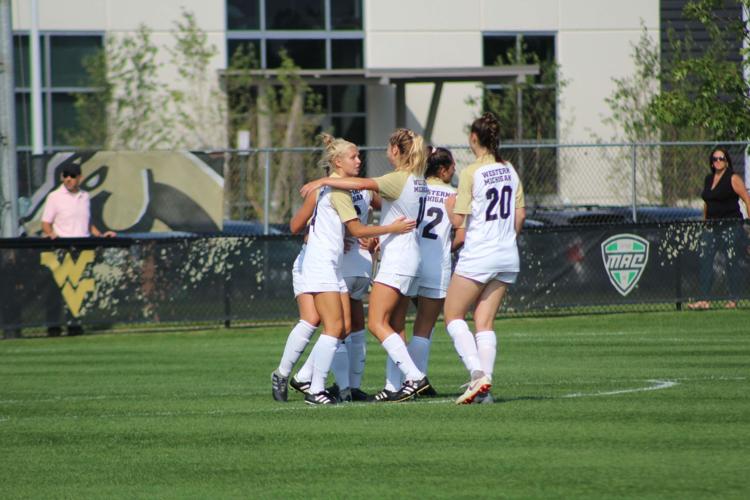 "I think it's becoming a thing, where we are able to respond pretty quickly," said interim head coach Sammy Boateng via press release. "Yes, we make mistakes, but one of the things we ask them is what do we do after mistakes happen? Now we are responding and fighting and that's a great trend for us heading into a difficult conference season in two weeks."
The Broncos would add an insurance goal seven minutes before halftime as freshmen Reagan Wisser scored her first collegiate goal. Otteson found her second assist of the night after feeding a ball to Wisser who smashed it into the left corner of the net.
The Bronco defense continued to stay strong throughout the second half only allowing two shots with one on target. Rogers made six saves in the 3-1 Bronco victory and Oakland goalkeeper Jaimie Leas tallied eight saves.
"For us, it's not just one person that's scoring, it's a team effort," Boateng said. "For Morgan to be a center forward and to score earlier in the season and now assisting, it means she is very involved. The scoring being spread out today was great to see that and all three goals came on great combination plays."
The Broncos continue their five-game homestand on Sunday as they host No. 18 Kansas with a 1 p.m. kickoff time.