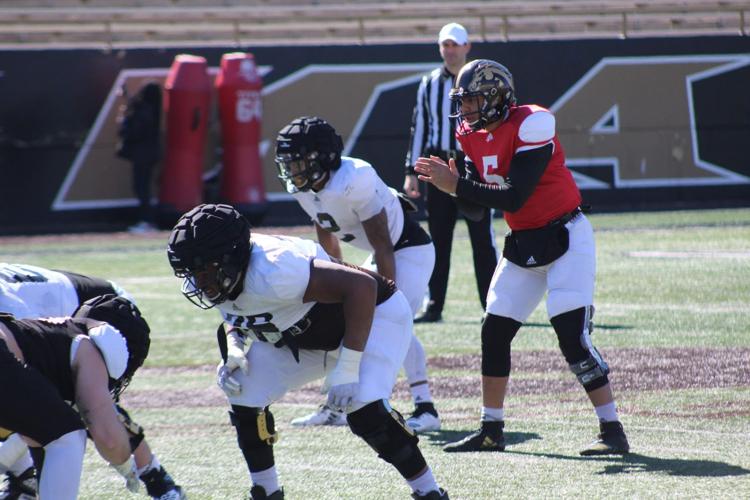 In 2018, Western Michigan quarterback Kaleb Eleby was pressed into duty as a true freshman when starting quarterback Jon Wassink went out late in the season with a foot injury.
This year, Eleby finds himself in a much different role. Due to head coach Tim Lester wanting to redshirt Eleby at the end of the season, the sophomore quarterback has not seen any game action this season.
Eleby explained how it is important to have the right mindset while being in his position.
"It's all a mindset and how you look at things," Eleby said. "I'm just looking at things with a positive mindset. Just learning as much as possible. Jon is a great quarterback and a great guy to learn from. So I'm just trying to soak up everything that he does and implement it into my game."
As a freshman in 2018, Eleby relieved Wassink against Toledo. In that game, Broncos fans were able to see his potential right away. He threw for 293 yards and two touchdowns in WMU's loss to the Rockets. Then, in his four starts after that game, showed more flashes of his potential, including a 285-yard passing performance against Northern Illinois in the last week of the season to secure a bowl spot for the Broncos.
Eleby said he is grateful to have gotten those reps last year and knows it will only help him as he continues his career as a Bronco.
"It's a blessing to be able to have those," Eleby said. "I'm just using the game reps to get better in practice and from practice to get ready for the games."
Preparing for the future
Often times, when an athlete sits out and gets to observe, whether it be due to injury, redshirting, or another reason, they can really take a step back and absorb even more information through watching and studying.
Eleby said he is getting a chance to do that every day and is seeing the "details" of the game even more so now than ever before.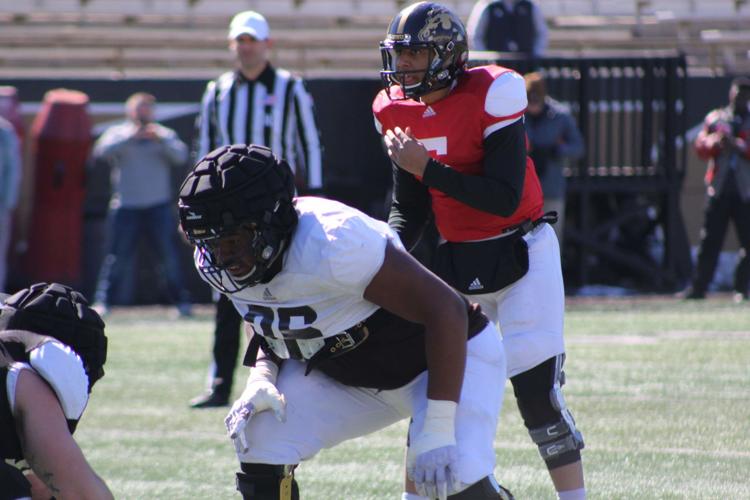 "Just looking at little details as far as safeties and corners and all of those details that can actually help you to be able to predict what the defense is going to do and what they are trying to do," Eleby said. "Just really focusing in on the small things to make my game better overall."
Lester has also taken notice of Eleby's development and said that he is really starting to see him come along.
"He's doing great. He has really come on in the last six weeks or so," Lester said. "He is really starting to get settled in and understand what we're doing. He gets all of the two reps and he's ready. He's ready to go if we ever needed him. He has some experience which is pretty neat, but I think he's really getting comfortable and we have done a good job of communicating with him on being involved on game day. You'll see him on the phone sometimes talking to our quarterback coach up in the booth. He is really dialed into what's going on, because you never know, everyone is just one play away."
High expectations
Coming out of Pattonville High School, it was clear that Eleby had talent. Before committing to the Broncos, Eleby had offers from Illinois, Iowa State, Toledo, Ball State and Arkansas State, along with several others.
Eleby was the No. 9 ranked player in the state of Missouri by ESPN and the No. 19 ranked dual-threat quarterback nationally. He holds every passing record at his former high school as he totaled 9,735 yards on four years to go along with 95 touchdowns and a 64% completion percentage. 
That led him to being the No. 1 rated recruit in Western Michigan history according to 247Sports. 
But Eleby said that doesn't put any added pressure on him to perform and that his primary focus is winning games.
"I try not to worry about that stuff at all. The most important thing to me is wins," Eleby said. "Whatever we need to do to win is what I'm for. Doing what I can to make the team better, becoming a better leader and a better person is my only focus right now."
As far as seeing Eleby on the field this season, there is a chance of that happening. Quarterback Griffin Alstott has seen backup reps in games with the plan for Eleby to redshirt.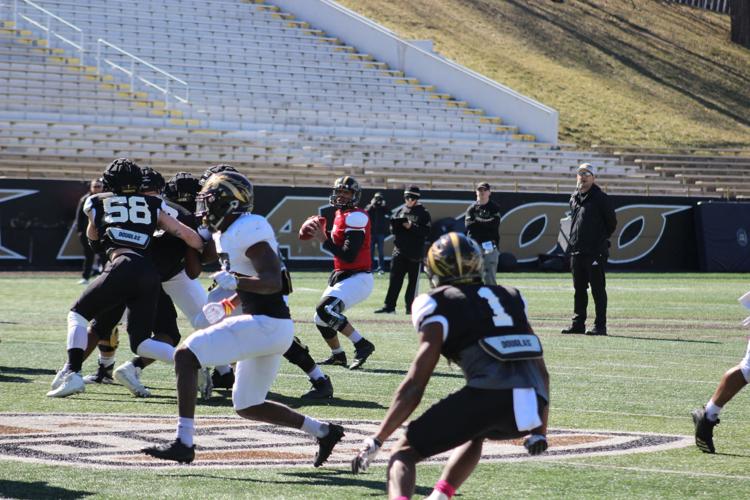 But now, with potentially two or three games to play, he could see some game action if the game gets out of hand either way late with the NCAA rule of allowing athletes to play in four games and still being able to redshirt.
Lester said Eleby would get those types of snaps from this point forward if the situation comes about, in terms of executing the offense late in the game when the scoreboard is lopsided.
"Kaleb will be very much involved," Lester said. "You have to plan to make sure Kaleb gets that year if it's possible."
Eleby and the Broncos are finally on their bye week as they prepare to play Northern Illinois on the road in their last game of the season.
If Western is able to come away with a win in that one, they will be the Mid-American West Conference champions and will play Miami (OH) on Saturday, Dec. 7 at Ford Field, as the Redhawks clinched the East division.
The WMU-NIU game will be on Tuesday, Nov. 26 at 7 p.m. and will be televised on ESPNU.