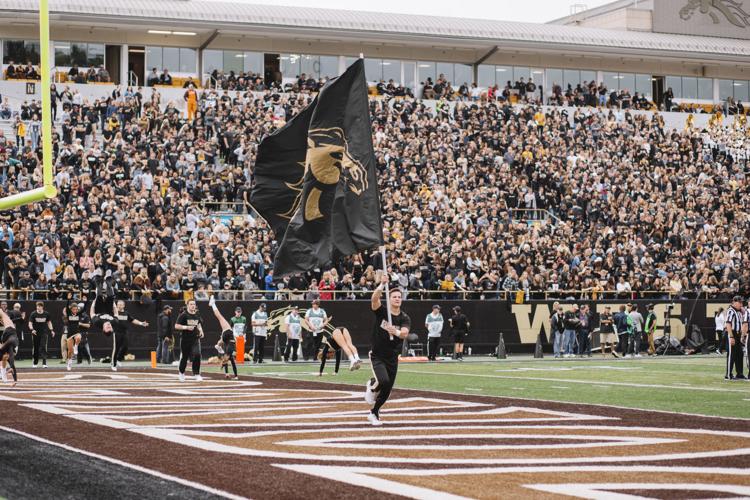 No general public attendance will be permitted at WMU football home games this season, but fans will still be able to help fill some seats inside Waldo Stadium.
On Monday, WMU athletics announced it will be selling cardboard cutouts to be displayed in the stands during Bronco home games.
The cutouts will go for $70 each with orders having to be placed by Nov. 2 to be guaranteed to be on display for WMU's home opener on Nov. 11 against Toledo. All orders after this deadline will be installed prior to WMU's next home game on Nov. 28.
Before purchasing a cutout, fans should keep in mind the following:
- Signs must be Western Michigan Bronco-related, in good taste and not of a commercial nature.
- Western Michigan athletics reserves the right to refuse any message.
Items that will be prohibited by the university include:
- Commercial advertisement, including slogans, websites, and phone numbers.
- Social media hashtags and handles.
- Offensive or negative references to any WMU programs.
- Names, images or likeness of any WMU student-athletes.
- No statements or endorsements of political issues or candidates.
Fans who purchase cutouts will be able to pick them up at the end of the season.
To purchase a cutout or to learn more about the WMU football cutout program, click here.