On Thursday, head coach Shane Clipfell and the WMU women's basketball program announced the nonconference schedule for the upcoming season.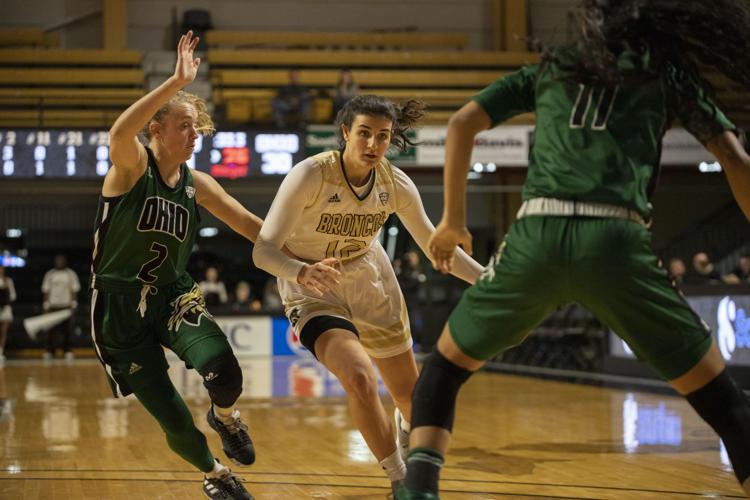 The team will play in four nonconference games, two of which will take place inside University Arena in Kalamazoo.
The Broncos will begin their campaign at home with a matchup against the University of Illinois at Chicago on Saturday, Dec. 5. Last season, WMU defeated Flames on the road, 80-52, when sophomore (then freshman) guard Sydney Shafer nearly recorded a double-double with 10 points and eight assists, while also adding four rebounds against the Flames.
Following its season opener, WMU will have back-to-back road contests at Detroit Mercy (Dec.9) and Valparaiso (Dec.12). The Broncos defeated Detroit Mercy at home, 82-67 in 2019-20 and have won seven straight overall against the Titans. WMU's contest against Valparaiso will be the first matchup between the two programs since 2014.
WMU will wrap up nonconference play with a showdown against Loyola-Chicago on Friday, Dec. 18. The Ramblers are coming off their first winning campaign since 2012 and will return 10 letter winners from last season.
With the Broncos welcoming back eight players and five newcomers for the 2020-21 season, there will be new dynamics for the team to conquer.
A new starting five, a new style of offense and a new mindset are key features for WMU as the season approaches.
Additional out of conference games may be released at a later date. No general public will be admitted inside University Arena for the remainder of 2020.
All dates and times are subject to change. Games times and broadcast information will also be announced at a later date.