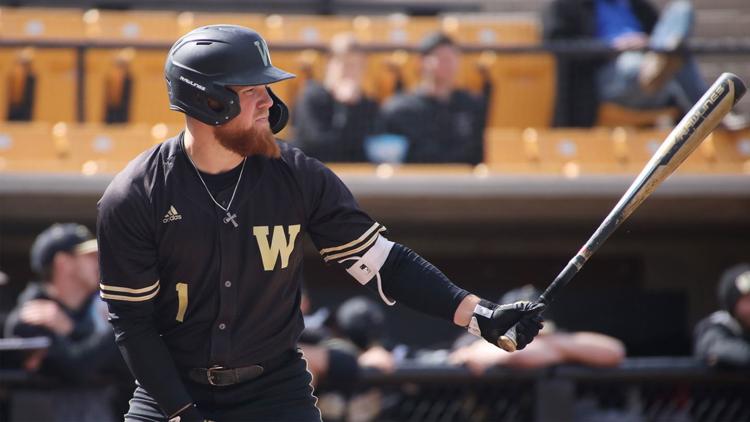 Junior outfielder Blake Dunn was named one of 55 players on USA Baseball's preseason Golden Spikes Award watch list. 
The award is given annually to the top amateur baseball player in America which includes all college level and high school players. The 43rd Golden Spikes Award will be given out on Jun, 11 in Omaha, Neb.
Dunn was named first-team All-Mid-American Conference in 2019 as a sophomore while hitting .374 with nine doubles, two triples, five home runs and 30 stolen bases. His .374 batting average was the highest by a WMU player since 2008 and his 30 stolen bases were just one shy of the program record.
Dunn is the first WMU player ever to appear on the preseason watch list, only the sixth MAC player and the only MAC player this year. The nomination comes after he posted 24 multi-hit games and eight multi-RBI games in 2019.
Fan nominations started February 14 and will run until April 6, with semifinalists named on April 9. More rounds of fan voting will lead to the finalists being named on May 28, with the winner announced on June 11.
The Broncos are in action for a three game series at Southern California beginning on Friday night.