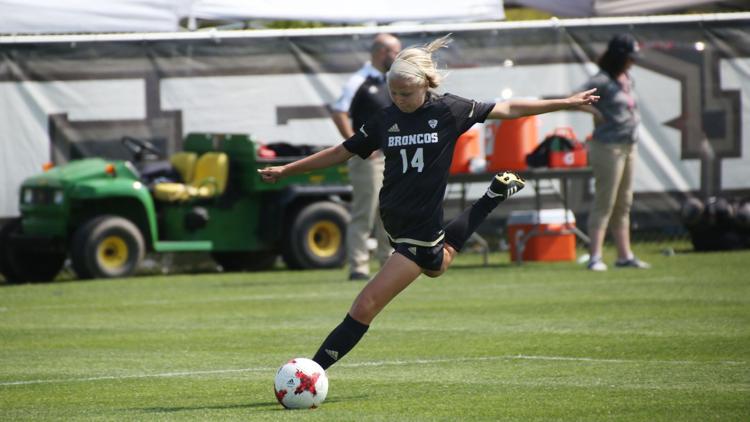 Western Michigan women's soccer open up regular season play on Thursday as they travel to the University of Iowa to face off against the Big Ten foe.
The ladies come into the match after dominating Valparaiso 4-0 in their only exhibition match of the season. Grace Labadie and Bailey Korhorn both scored twice in the match giving the Broncos the comfortable victory in their first match under interim head coach Sammy Boateng.
The Hawkeyes come into the match after a 1-0 victory over the University of Michigan in an exhibition match. Iowa finished the 2018 season with an 8-7-3 record and return ten starters and 22 letter winners. They are a very experienced team with 14 upperclassmen including 12 seniors, most by any school in the country. The Hawkeyes are led by senior Natalie Winters who has started in 55 games throughout her collegiate career. Winters is a three time All-Big Ten selection and was named MVP and Offensive Player of the Year last season for Iowa.
The Broncos and Hawkeyes have only met once before in 2013 in Iowa City. WMU fell to Iowa 3-1 during the second game of the 2013 season. However, with new players and coaches involved in the Bronco program they look to even the series at one win a piece.
This will be the first real test for the Broncos this year as they start their season with interim head coach Boateng. It will be a game of experienced players as WMU comes into the match with 12 upperclassmen who will be vital to the team's success against a seasoned Hawkeyes squad.
The Broncos against Hawkeyes game can be seen live on BTN+ starting at 8 p.m. on Thursday.