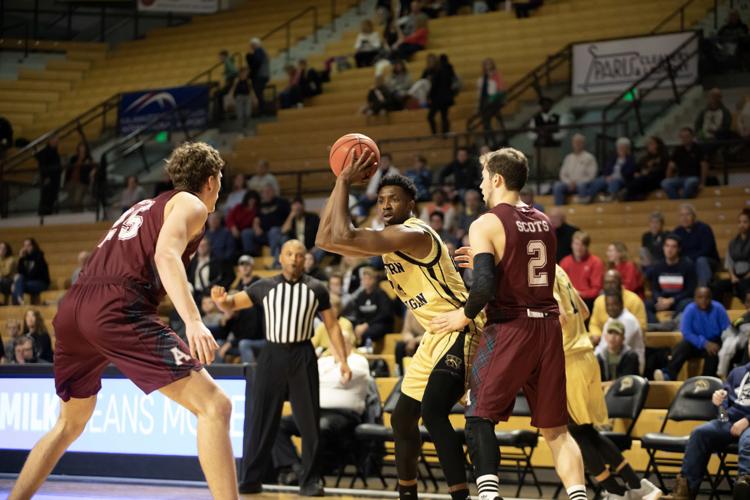 It's no surprise that the Broncos have star power this season, however it is where the star power is coming from that will be interesting moving forward. Guards junior Michael Flowers and freshman B. Artis White are having a great start to the season as well as redshirt junior forward Brandon Johnson.
They all have been effective in the offense, as most of the play has been running through each of them this year. Flowers and White can switch on and off regarding who the primary ball carrier is. However, they both find a way to get to each other and find their teammates. 
Early on this season, when both Flowers and White are struggling the team looks flat and lifeless. In Western's only loss this year, the two guards combined for 20 points and 4 assists. The pair bounced back in Tuesday's game against Alma with White contributing 15 points and Flowers adding 17 points and 6 assists.
The sloppy start
The Broncos did not have an ideal start against Alma as they trailed the Scots by 11 points with nine minutes left in the first half. The defense struggled to stop Alma's shooting, as they started 7-of-10 from three in the first 10 minutes. The Broncos regained the lead with three minutes left in the half and never looked back. Alma's run was led by guard Cole Kleiver who went 4-for-5 from behind the arc in the first. Kleiver finished the game with a team-high 18 points.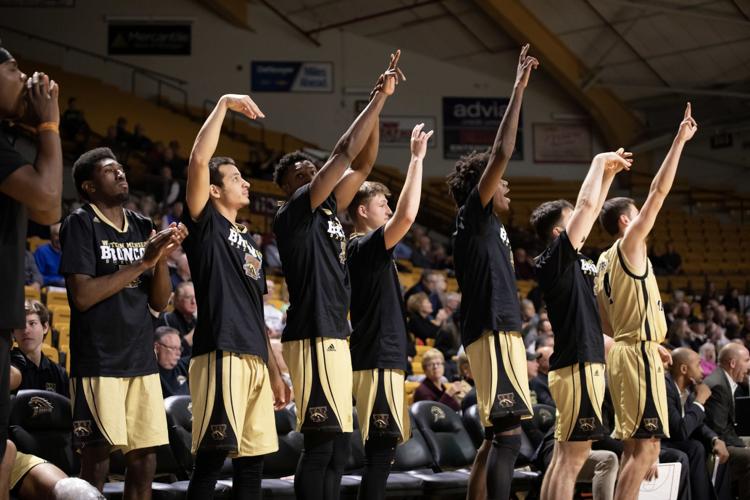 Broncos feel and look different
Jared Printy waiting for Adida Ikongshul to finish his post-game interview, shows how close the team is. Also, images such as junior Rafael Cruz Jr. diving for loose balls up 48 points and freshmen Titus Wright electrifying the bench every time a teammate scores pushes the narrative of the family atmosphere this team has.
"This is probably the most cohesive of a group we've had in a long time," head coach Steve Hawkins said. "That locker room is so fun to be in. They are so supportive of each other and there is no jealousy."