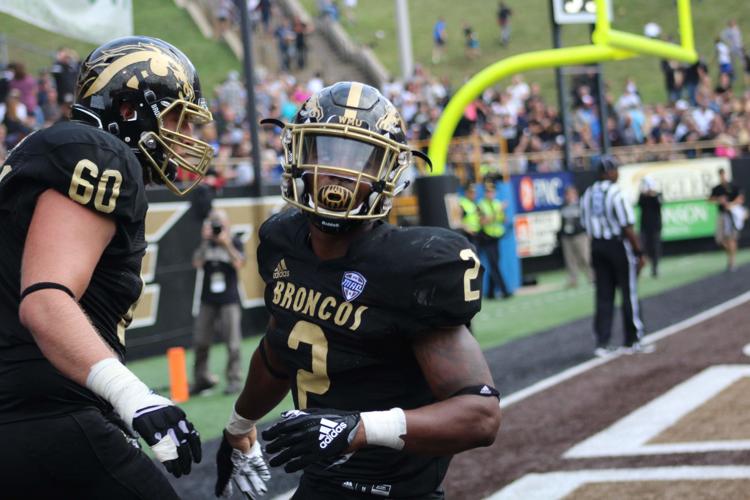 Former Western Michigan running back LeVante Bellamy remembers a few times during his childhood where his mother would let him stay home from school to watch the NFL Combine.
Now, Bellamy will get the opportunity to live out one of his childhood dreams, as he will be one of 337 athletes participating  this week in the NFL Scouting Combine in Indianapolis.
"I'm very excited for the opportunity to be able to showcase my skills," Bellamy said. "It's an honor for me to be able to represent my school and the entire Mid-American Conference. "
Bellamy, an Indianapolis native, will have the opportunity to showcase his abilities back where he grew up. Bellamy said that opportunity in itself excites him.
"It meant a lot to me and meant a lot to my mom," Bellamy said. "It's just good to be able to go back home and to do something that I have always dreamed of and something I've watched my whole childhood."
First finding out
On Feb. 10, the NFL released a list of the names that received an invite to this year's event. 
When Bellamy found out his name was on that list, he screenshotted the email and texted it to WMU head coach Tim Lester, who said he is excited to see what Bellamy can do in the combine.
"I can't wait to watch him run, that's one thing we all know he can do,"Lester said. "It's a great opportunity to showcase what he can do. I thought at the East-West Shrine he did a good job, he got to run out of the "I" (formation) a little bit and catch the ball out of the backfield a little bit. I've heard good reports about him and it will be a big step for his future."
Bellamy's goals for the week
Of the prospects that will participate in the combine, Bellamy said he believes each player brings their own set of skills and offers different things to the table.
But one thing Bellamy said he wants to make sure stands out above all is his speed.
"I do want to showcase how fast I truly am," Bellamy said. "I want to make sure I put up some good numbers so I can show I'm as fast as what people say."
Another aspect of Bellamy's game he said he wants to showcase is his ability to catch the ball out of the backfield.
While Bellamy ran for 23 touchdowns last season, he wasn't able to showcase his hands and pass-catching ability as much, hauling in just 15 receptions for 55 yards.
"I want to showcase my hands, my ability to catch the ball out of the backfield and just be a complete back and not just a one-dimensional, third-down running back," Bellamy said.
Preparing for the interviews
Before Bellamy hits the field on Friday, Feb. 28 for the on-field workouts, he will first go through measurements and the interview portion of the event early in the week.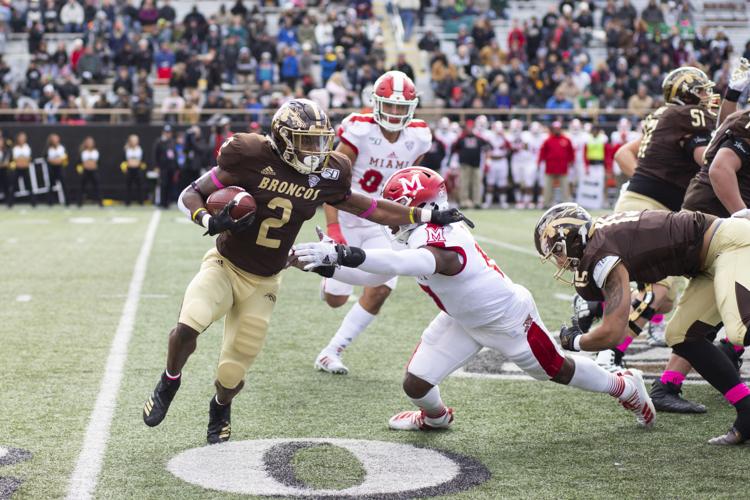 Bellamy said he thinks it is important to just 'be yourself' during the interviews and not try to act like 'someone you're not.'
"It's all about being yourself. I feel like a lot of people will get caught up in trying to be someone they're not or try to be perfect," Bellamy said. "I feel like a lot of scouts and coaches appreciate someone who is just real and upfront. If you answer the questions from the heart and not so much from your mind, I feel like you'll give off a good vibe. It's all about enjoying the process and if you go in there saying 'I'm going to tell them exactly what they want to hear,' you aren't showing them you."
NFL player comparisons?
At 5-foot-9, 190-pounds, Bellamy will have to show he can be durable enough to sustain a career in the NFL.
But recently, there have been a few NFL running backs whose body frames are similar to Bellamy, showing that there is a place in the league for guys will Bellamy's body frame.
Tarik Cohen for the Bears stands at just 5-foot-6 and 176-pounds but has versatility as a pass catcher coming out of the backfield, along with lighting type quickness.
While looking at the NFC champion San Francisco 49ers, Raheem Mostert and Matt Brieda are of the smaller variety, yet were one of the most effective backfields in the league and both averaged over five yards per carry.
Bellamy said while he doesn't really compare himself to one NFL running back, he believes it is encouraging to see guys around his height and weight succeed at a high level.
"I try not to compare myself to anybody because I feel like we all have something different that makes us who we are," Bellamy said. "But it is very encouraging to see other guys who aren't as big doing well in the NFL and doing it at a high level. I'm not saying that I could but I'm not saying that I couldn't either, but it gives you a perspective that it can be done. It gives me a comparison if people want to say 'smaller running backs can't do it' because they have proven that it's possible."
Bellamy's schedule
Bellamy will arrive for the combine on Monday, while conducting measurements, exams and interviews Tuesday through Thursday. 
On Friday, Bellamy will go through his on-field workout before departing on Saturday.
The NFL Scouting Combine will be televised by the NFL Network beginning this Thursday.