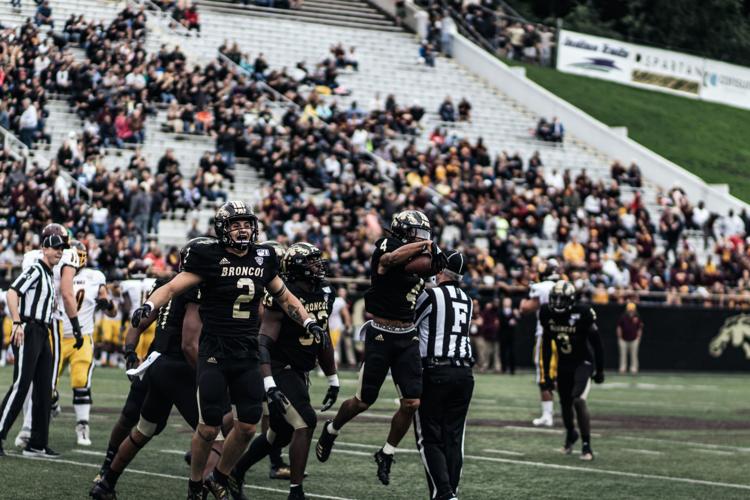 Western Michigan is coming off a 31-15 win over archrival Central Michigan last Saturday. The win allowed them to retain the Victory Cannon Trophy as they have now beaten the Chippewas two years in a row. 
But little of that matters now. At least, not for this week. Western was supposed to beat a Central Michigan program that is rebuilding. The expectation for this team should be much higher than simply beating a rival. 
The Broncos go to Toledo this week to play the Rockets for a game that will have major implications in terms of the Mid-American Conference West standings. A win for the Broncos would put them in the driver's seat to win the division and play at Ford Field for a MAC title later in the season. A loss would put them behind the eight-ball, as this Toledo team doesn't have to play road games that are as difficult as Western's. 
Head coach Tim Lester knew this would be a big game before the season even began. On July 23 at MAC Media Day at Ford Field, he knew this game would have implications on winning the division. WMU made all the changes on the defensive side of the ball for this very moment. 
"You have to find a way to slow Toledo down," Lester said. "We've made a lot of changes to our defense." 
One of those changes to the defense was moving D'Wayne Eskridge to cornerback. He is now out for the season, which doesn't help the Broncos cause. But they still have to move on and find a way. 
If there was ever a must-win game in week six of the season, this is it for the Broncos. Here is why Western Michigan must find a way to win on the road on Saturday. 
As I touched on, this game is monumental for the Broncos in part due to both their schedule and Toledo's schedule. After Saturday's game, WMU still must go to Ohio and Northern Illinois later in the season. Those will also be tough places to win. 
But Toledo? Where is their tough road game at? A Buffalo team that just lost to Miami (OH)? A Central Michigan team on the last week of the season that is finding itself under a first-year head coach? 
Obviously anything can happen, but it is hard to realistically envision another loss for the Rockets. Which is why WMU would be in a deep hole with a loss as Toledo would hold the head-to-head tie breaker and has an easier schedule. 
Without a win on Saturday, it is almost impossible seeing the Broncos finish higher than second in the division. That is exactly where they were picked to finish by the media before the season started, but that would fall short of the team's goals for this season, which is to win a MAC title.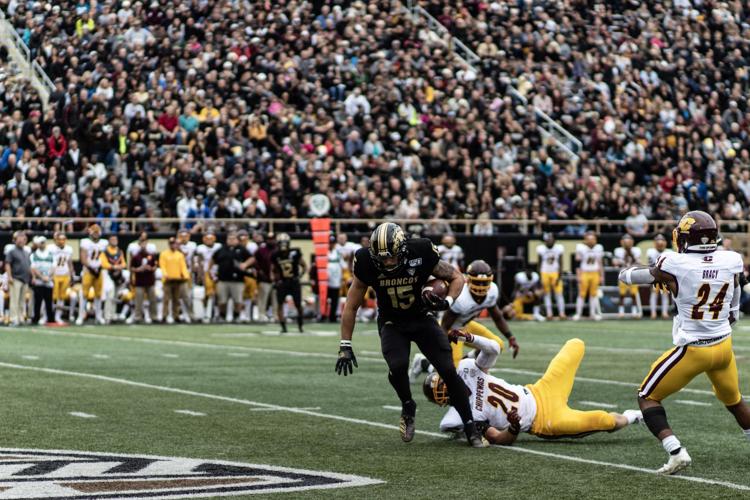 Championship teams win these games  
Going on the road is never easy. It especially isn't easy going on the road against the favorite to win the MAC West. But winning a MAC title isn't supposed to be easy. 
Western opened as 3 ½ point underdogs for Saturday's contest (it is now 2 ½) and will have to go against a Toledo offense that ranks No. 28 in the country. That Broncos defense will have to be up to the challenge to face quarterback Mitch Guadagni, a guy who can beat you with both his arm and his legs. They will have to be ready for running back Bryant Kobeck, who has six touchdowns and 451 yards on 6.4 yards per carry already this season. Western's 18th ranked offense will have to be ready to keep up if the game is a shootout. 
But Lester knew before the season kicked off that his team is experienced. They went through the heartbreak of the failed two-point conversion against Ball State late last season that ultimately would have sent them to Ford Field if converted. 
He said in July that he believes this team has what it takes to win tough games on the road. 
"We have the experience to be able to win on the road," Lester told ESPN3 at MAC Media Day. "It's part of the deal, you have to go win anywhere you play." 
The Broncos had their chances in their last road game at Syracuse but made too many mistakes to come out on top. They will get another chance this Saturday and we'll find out if they can live up to the challenge. 
To win the MAC, they really have no other choice.