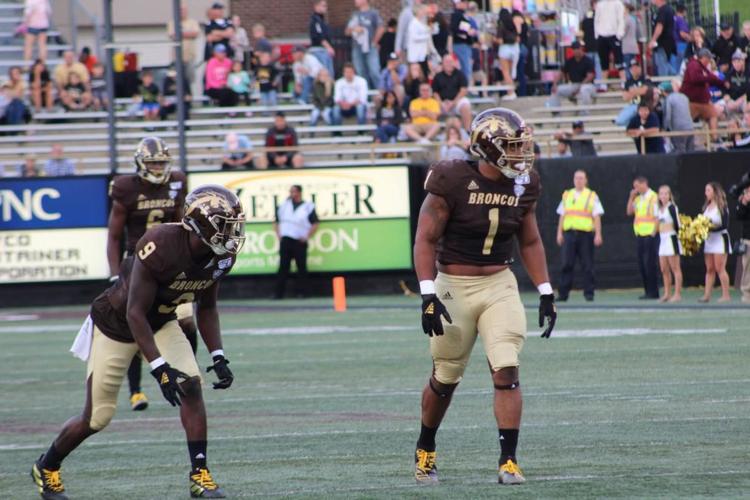 On Wednesday, Athlon Sports projected the 2020 All-MAC team for football ahead of the upcoming season.
Western Michigan has 11 players listed on the website's projection, with with four players on the first team, two players on the second team, one on the third team and four appearing on the fourth team.
Highlighting the first team selections on the offensive side of the ball are sophomore receiver Skyy Moore and senior left tackle Jaylon Moore.
Skyy Moore was the leading receiver for the Broncos in 2019 with 51 receptions for 801 yards and three touchdowns while becoming the first true freshman in the MAC to make first team all-league since Bowling Green's Roger Lewis in 2014.
Jaylon Moore is coming off a 2019 second team All-MAC selection and has played over 2,000 career snaps.
Seniors Treshaun Hayward and Ali Fayad find themselves on the first team on the defensive side of the ball.
Last season at linebacker, Hayward earned MAC Defensive Player of the Year honors and was a first team All-MAC selection. Hayward was also a second team All-America selection in 2019 by Sporting News and a fourth team selection by Phil Steele. He ranked third in Division I college football in total tackles and 10th in the MAC in sacks.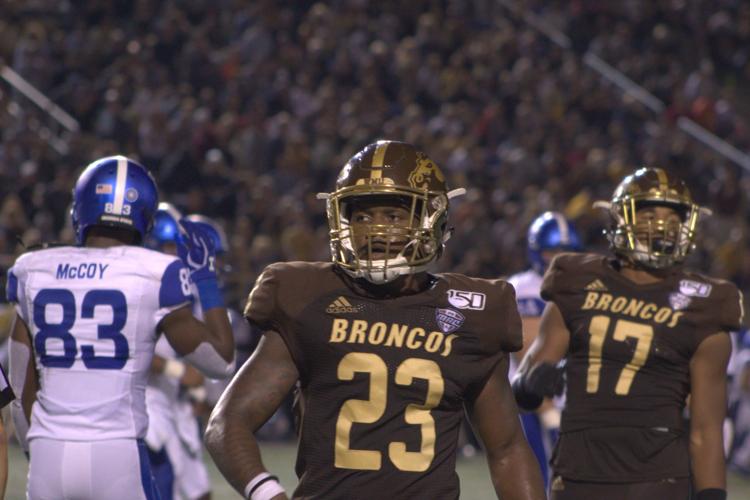 At defensive end, Fayad is coming off a stellar 2019 campaign which earned him a second team All-MAC selection. He finished 2019 with 6.5 sacks, 15 tackles for loss and 4.5 forced fumbles.
The Broncos have one player on each side of the ball appear on Athlon's second team in senior guard Mike Caliendo and junior defensive back Patrick Lupro.
Lupro grew into an increased role at corner last season after the early-season injury to D'Wayne Eskridge, forcing Lupro into more playing time. Lupro took full advantage of that playing time, playing his way to a third team All-MAC selection in 2019 while starting in the season's final nine games. He came up with 64 tackles, three interceptions and seven pass breakups last season.
Caliendo started all 13 games for the Broncos last season and was second team All-MAC. He helped the Broncos offense to 445.7 yards per game, which ranked second in the MAC.
Senior defensive tackle Ralph Holley is the only Brono to appear on the third team. Holley played a big role on the Broncos interior line in 2019, totaling 4.5 sacks with 10.5 tackles for loss, which ranked 13th and 11th in the conference, respectively.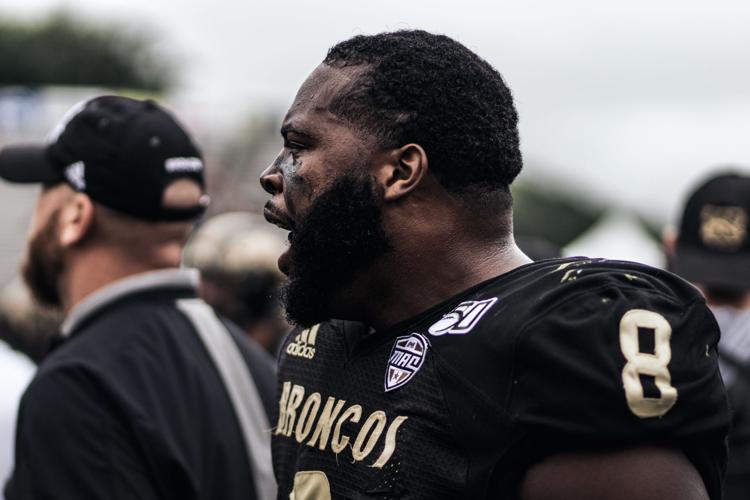 On Athlon's fourth team, a trio of offensive players find themselves on the list for WMU in redshirt sophomore quarterback Kaleb Eleby, redshirt senior wide receiver D'Wayne Eskridge and sophomore running back Sean Tyler, along with junior punter Nick Mihalic on special teams.
Mihalic's game in 2019 took a major leap compared to his 2018 season. Last year, Mihalic's average for yards per punt increased to 42.31 compared to a 37.27 average in 2018. His 2019 average ranked fifth in the MAC, with a long of 61 yards against Michigan State early in the season.
Eleby comes into 2020 ready to take over the reigns as the starting quarterback with Jon Wassink graduating. Before redshirting in 2019 and not seeing any game action, Eleby filled in for the injured Wassink in the latter part of the 2018 season. He appeared in the last five games, completing 92-of-147 passes for 1,092 yards and four touchdowns compared to three interceptions.
Eskridge is back at wide receiver after seeing the majority of his reps at defensive back in 2019 before a season-ending collarbone injury he suffered in Week 4 at Syracuse. In 2018, Eskridge caught 35 passes for 776 yards and three touchdowns and has accumulated 1,476 yards and seven touchdowns in his career. Head coach Tim Lester said he could also still play some defensive back this season if needed.
Tyler has big shoes to fill at running back while helping take over for LeVante Bellamy, who is now with the Denver Broncos as an undrafted free agent. When on the field last season, Tyler showed flashes of success while carrying the ball 68 times for 390 yards and five touchdowns.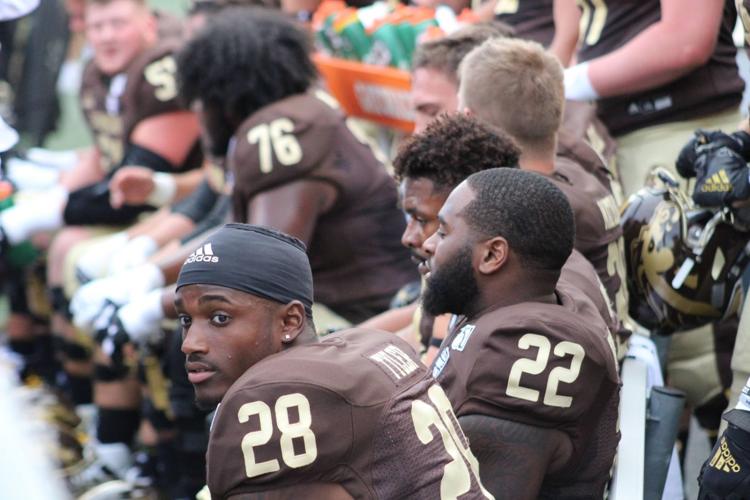 The 11 selections on Athlon's list is tied for the second-most in the conference, behind only Central Michigan's 12.
Buffalo, Miami (OH) and Eastern Michigan also each claim 11 spots and 10 of the league's 12 programs have eight players or more selected to the 2020 All-MAC team.