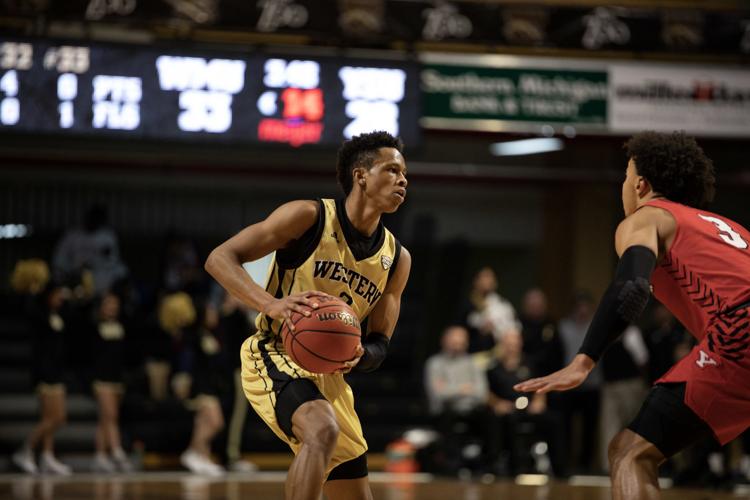 Offensive/Defensive Intensity
Western Michigan men's basketball played a highly intense game as they defeated the Youngstown State Penguins 66-64. Immediately out of the gate, the Broncos gave a maximum amount of effort on every play down the stretch.
The offense flowed thoroughly and included intelligent shot selections that led to an early lead in the first half. Great hustle plays by Redshirt junior Brandon Johnson and freshman guard B. Artis White provided a surge of energy to help propel the team toward a gritty win.
Great IQ
The Broncos displayed a great sense of high basketball IQ as they remained calm in tough situations. All around the court, the Broncos were very decisive when making plays on the offensive end.
Mistakes were limited, although the penguins displayed stellar defense throughout the game. Johnson faced multiple double teams but somehow proceeded to find the open man throughout the game.
The Broncos went on to take care of the basketball by committing only three turnovers in the second half. The Youngstown State defense forced less than 10 total turnovers for the game.
Second half slump
After halftime, the Broncos came out a bit too relaxed. The decrease of energy led to Youngstown State outscoring WMU 23-12 in the early stages of the second.
The Broncos shot a poor 2-15 from the field in the first 10 minutes of the second half. High percentage shots were taken but the ball refused to fall through the net.
Despite shooting 8-28 in the second half, confidence levels did not decline and the Broncos continued to play their brand of basketball.
Bench Production
Junior guard Rafael Cruz Jr. showed up big off the bench scoring 15 of the total 17 bench points. In addition, Rafael Cruz Jr. shot above 70% and hustled for a total of six rebounds.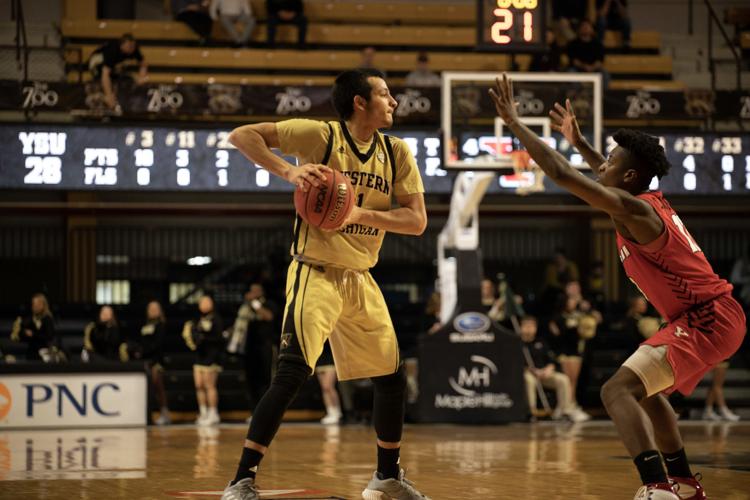 The Broncos have scored 20 or more points off the bench in six of the last 10 games. Although Rafael Cruz Jr. lead the bench in scoring during Saturday's matchup, the teams' bench production has soared compared to last season.
Last season, the Broncos recorded a total of six games with over 20 points off the bench.
A battle until the end
The matchup between Youngstown State and Western Michigan came down to which team had a stronger will to win. Both teams played an incredible game of basketball but the last two minutes decided the game.
With under one minute of play left on the clock, freshman guard B. Artis White drained a three pointer that gave the Broncos a 64-62 advantage. Youngstown State then scored a heavily contested layup to tie the game with only 31 seconds left on the clock.
Johnson then executed on a spectacular up and under move which gave his team the lead with only 0.2 seconds remaining in the game.
The Broncos snapped their four-game losing streak with the win and move to 5-5 on the season.