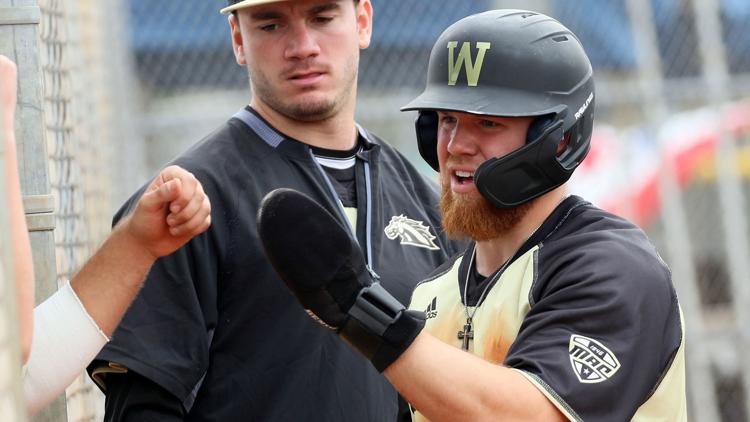 WMU outfielder Blake Dunn has been ranked in the top five in speed, athleticism, and outfield defense in college baseball by Baseball America.
Considered one of the top sources for baseball prospect evaluation, Baseball America has recently released top five lists in 11 categories for high school and college players. Dunn was ranked No. 2 for best athlete and No. 4 for best speed and best defensive outfielder.
As a junior, Dunn led the Broncos in 2020 in home runs (2), RBIs (17) and stolen bases (11) in 15 games before the college baseball season ended due to the coronavirus pandemic. Dunn was named one of 55 players on a watchlist for the Golden Spikes Award, given annually to the top amateur baseball player in the country, this spring.
Dunn is ranked No. 173 out of 200 draft prospects ranked by MLB.com and draftsite.com projects him to be drafted in the fourth round of the MLB draft, which will take place on June 10-11 and has been shortened from the originally planned 40 rounds to five in the wake of the coronavirus pandemic.
The high praise for Dunn's athleticism comes as no surprise after he starred in four separate sports at Saugatuck (Mich.) High School. Dunn scored 827 points on the football field, the second most in Michigan High School history, won state championships in hurdles and once scored 51 points in a basketball game for Saugatuck High.
In March, Dunn said he was disappointed about the season getting canceled but that his focus is now on the draft.