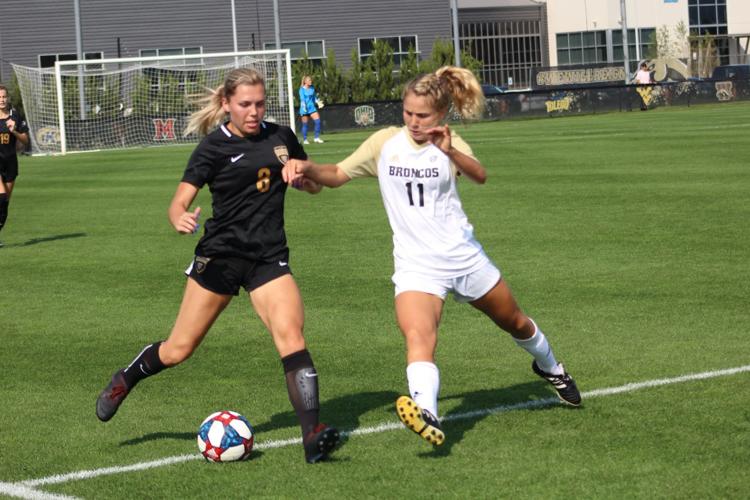 Western Michigan defeated Miami (OH) 2-0 to improve its record to 5-6-1  and 3-1-1 in the Mid-American Conference. The Broncos have now recorded three shutouts in conference play.
The first half was all defense with no goals scored despite 16 shots between both teams. The Broncos recorded four shots on net controlling the run of play during the first half.
"This was a very good team victory today," head coach Sammy Boateng said via press release. "Our back line and Maggie [Rogers] job defending and tracking a dynamic Miami attacking unit."
In the second half, the Broncos exploded for two goals in the same amount of minutes. Morgan Otteson scored her seventh goal of the season in the 72nd minute while Bailey Korhorn was awarded the assist. Just two minutes later, the Redhawks scored an own goal to give WMU the 2-0 advantage.
"We played very well as a unit in our attacking third with good combination play and good movement off the ball," coach Boateng said. "Miami is a very good team and we did a fantastic job of finishing our opportunities and getting the shutout."
Rogers had another great game in net for the Broncos, securing her fourth shutout of the season. On the defensive side of the ball, WMU only allowed three shots on target. Korhorn finished with a game-high nine shots to add to her assist.
Western continues MAC play on Sunday when they welcome Ball State at 1 p.m. in a matchup between the second and third ranked teams in the conference.