In the first five games, there have been new challenges as well as success for WMU women's basketball. Head coach Shane Clipfell Broke down the team's performance so far this year.
With the circumstances surrounding COVID-19, the team has had to deal with new situations around practices, canceled games, and coursework. The Broncos have been willing to adjust to new adversities that they may face.
"It's been a challenge across the country for all teams this year, not just are teams. We have been willing to adjust and know that what might be a good plan today can completely change by tomorrow," said Clipfell. "It has been tough for everybody but our team has done a really good job at doing what they are asked to do and give ourselves a chance to compete."
Riley Jacobson has been one of the major factors for the team this year, leading the team with 15.3 points per game and shooting 51.3% from the field. Her ability playing and her versatility have helped her team survive some of its toughest matchups.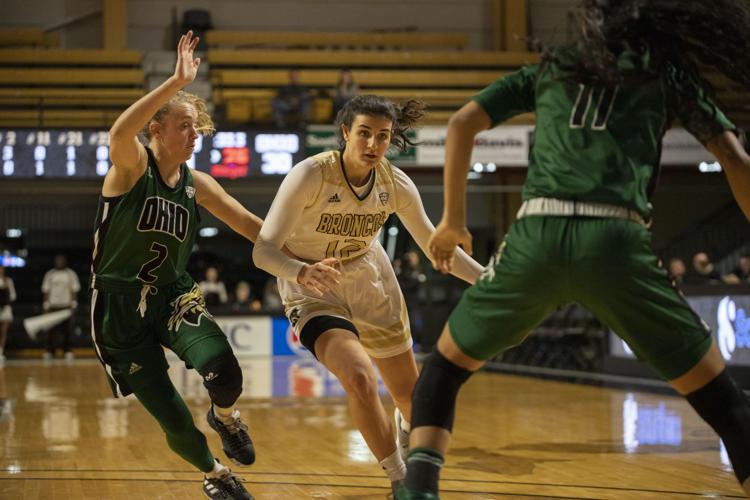 "She is efficient, we are actually trying to get her the ball more. She has good versatility so she can score in the lane or she can pop out the arc and shoot the three. She is typically a different match-up for a normal post player in our league so I think that gives her an edge," Clipfell said.
Freshman Megan Wagner and Taylor Williams are also two players that have taken the initiative on the court. Specifically, in the team's last matchup against NIU, both Wagner and Williams were able to put points on the board for the team as well as pull down rebounds. Clipfell explained the significance of the duo on the court.
"Megan's role looks like it will keep increasing in terms of minutes played. She is a natural point guard and thinks about the games differently. She gives us a lot of composure especially at the point guard spot in the conference," said Clipfell. "Taylor has a lot of experience in the collegiate field, experience from the practice setting, but it certainly is different when it gets to game mode. She is a kid where the more minutes played in game settings will continue to see an incline on how good of a player she will be."
Given the team's MAC preseason poll placement, last in the conference, the team does not look into this standing as anything important for the team to ponder on. Given the team is one of the youngest in the league, this is considered to be no disadvantage for the Broncos.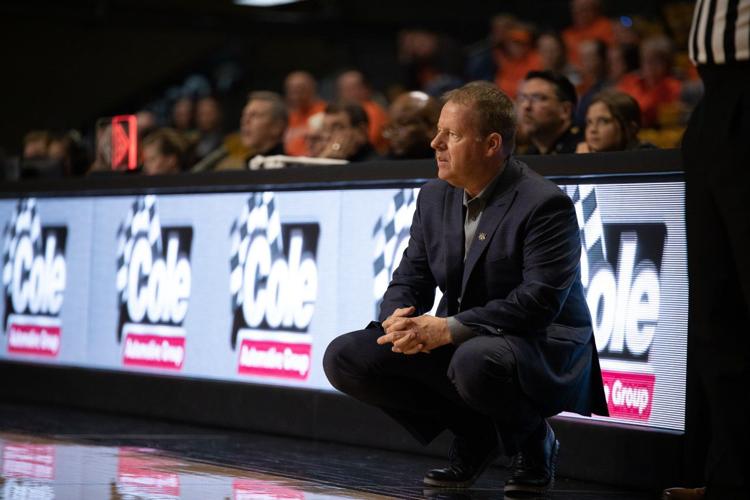 "We're probably the youngest team in the MAC and we did not have a lot of experience returning, so it's probably why everyone picked us to finish in that place. We were picked 12th in the last two seasons so we do not pay attention to that and haven't even mentioned it to our team," Clipfell said. "Though we are a young team, we will get better and better each time we step on the floor. We are excited to get into conference play and hope to get some kind of routine."
Surrounding the idea of the team dealing with a short, inconsistent season of games being canceled, Clipfell outlined how he encourages the team and helps the student-athletes deal with adversities.
"The ability to understand first and foremost that this season is going to be anything but normal so we go into it with an open mind that it is not going to be what we are used to. Whatever changes are thrown at us and have to make we will do that and adjust on the fly," said Clipfell. "Perseverance is something that we always talk about. This year more than ever, perseverance is going to be a key. We have different changes and roadblocks that we have to navigate around. We have to stay for a course in that department. The third thing is that we are all we have, we don't get fans, our parents don't get to watch us play hardly ever so this team has to band together with each other better than ever before."
With the upcoming matchup against Bowling Green, the team is prepared to play to its strengths against the Falcons.
"We've had two good days for prep. Sunday was really a film day for us so we got an extra day as far as week play because we usually get two days to practice. We were able to get film done and get on the court Monday and Tuesday," said Clipfell. "Our team knows what to expect and what their strengths are and what we are going to do to try to take them away. It will all be a matter of how we execute that."
The Broncos hope to show progress in all fields the remainder of the season. Being on the road in four of its previous five games, WMU will finally have a chance to use home court to its advantage.
WMU hosts Bowling Green Wednesday at University Arena. Tipoff will be at 1 p.m.