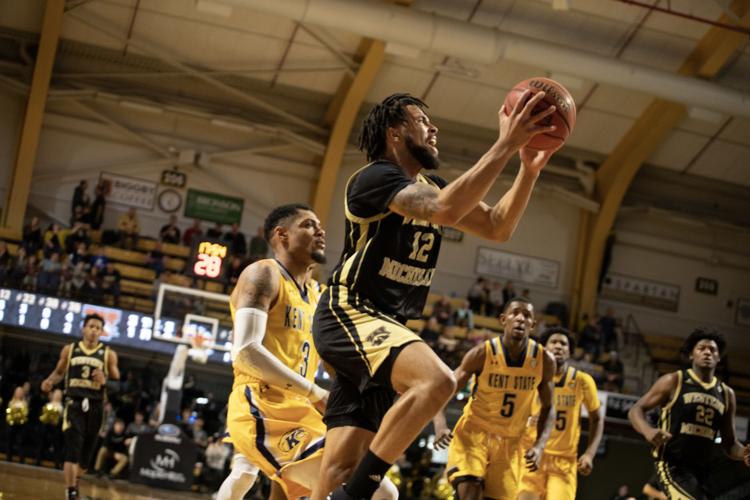 WMU men's basketball dropped a road contest against Mid-American Conference foe Ohio on Tuesday night by a score of 73-61.
The loss snapped WMU's two-game win streak as the Broncos now sit with an overall record of 11-13 and 4-7 in the MAC.
WMU started strong with a 4-0 lead early in the first half, but Ohio responded with four-straight points to tie it up going into the first media timeout. Both teams went back-and-forth in the half before Ohio found a little bit of breathing room, leading 31-26 going into halftime.
In the second half, the Broncos came out strong, clawing their way back and to eventually tie the game at 36 with a three from freshman B. Artis White. But the Broncos could not get it done in the closing stages as the Bobcats pulled away late for the 12-point victory.
The Broncos ended the game with an impressive 38 rebounds with eight of them on the offensive glass.
WMU was led by junior Micheal Flowers with 21 points, with 12 of them coming from the three-point line. Flowers is now just one point shy of the 1,000 mark in his career at Western.
Behind him was junior Rafael Cruz, Jr., who was the only other Bronco in double figures with 10 points.
The Bobcats (12-12, 4-7) were led by Jason Preston with 21 points, while Ben Vander Plas added 19.
WMU will next be in action this Saturday on the road against Eastern Michigan for a 2:30 tipoff.
Saturday's game will be available on ESPN3 and on the Bronco Radio Network.