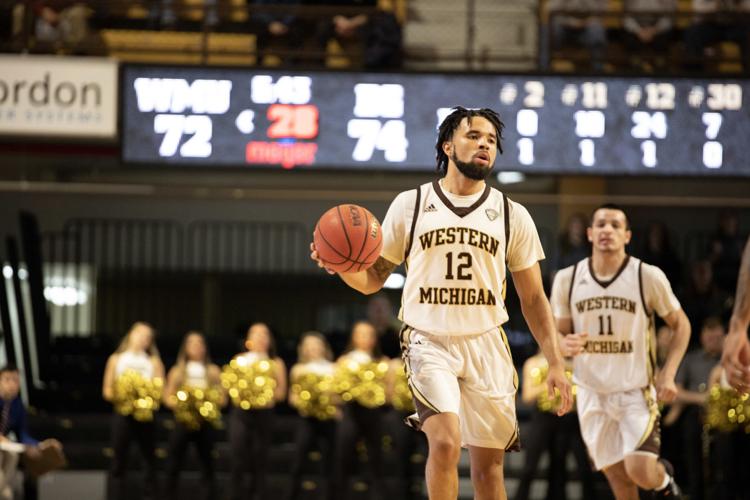 Western Michigan men's basketball were defeated by the Falcons of Bowling Green on Tuesday night 85-82 in a back-and-forth contest. The loss drops Western to 8-9 overall and 1-2 in conference play.
Despite 28 points from junior guard Michael Flowers, the Broncos couldn't quite overcome the offense of Bowling Green.
It was a slow start for both teams as each had a field goal percentage of just above 40% for the first half. The Broncos had trouble defending Bowling Green forward Daeqwon Plowden for the game as he had 19 points on 8-for-11 shooting.
The Broncos were down 39-34 at the half and shot a poor 1-of-10 from three in the period. Flowers led the Broncos in the first half with 12 points.
The second half was more of the same for WMU, back-and-forth basketball as the Broncos kept playing from behind. After a deficit of 10, the Broncos started their comeback, led by redshirt junior forward Brandon Johnson, who had 12 second half points. 
A late run put WMU with the lead a 79-77, with made shots by Flowers and a clutch three by B. Artis White. However, Bowling Green countered with a run on their own fueled by a controversial blocking call, leading to an and-one for Bowling Green which was too much for the Broncos to overcome.
WMU had one final shot to tie the game at 85 with a three from the left corner by White as time expired, but the shot just missed the basket and the Broncos fell in defeat.
Bowling Green was lethal with the three-point shot through both halves, converting 12 three-point shots in 28 attempts. Bowling Green led in field goal percentage, 50.7% vs 49.2% and had the slight edge in rebounds with 35 compared to Western's 34.
WMU's key contributors include Flowers with 28 points, Johnson with 18 points and White with 14 points and four threes. Jason Whitens led the Broncos with nine rebounds. Rafael Cruz Jr. played a big role off the bench, scoring 10 points and came down with four rebounds as well.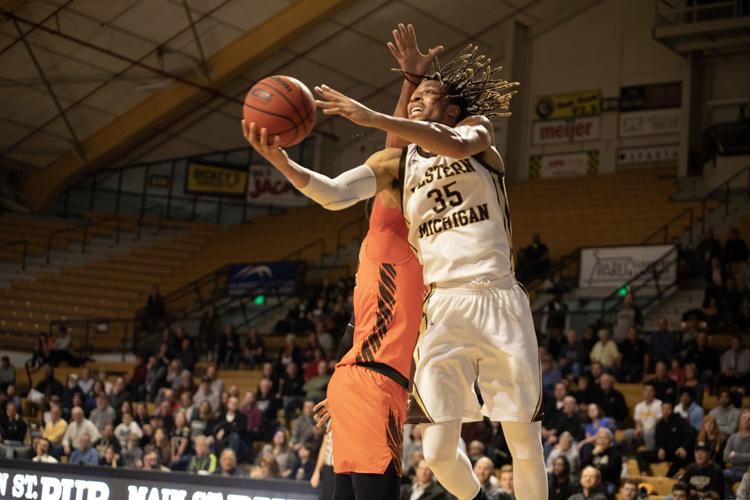 Bowling Green had four players in double digits for scoring with Plowden's 19 points. Dylan Frye added 16 points and both Marlon Sierra and Justin Turner each had 12. Sierra led the Falcons with eight rebounds.
This is the Broncos third straight conference loss as they look to get back in the win column with another home conference game on Saturday, Jan. 18 against Kent State at 4 p.m. at University Arena.