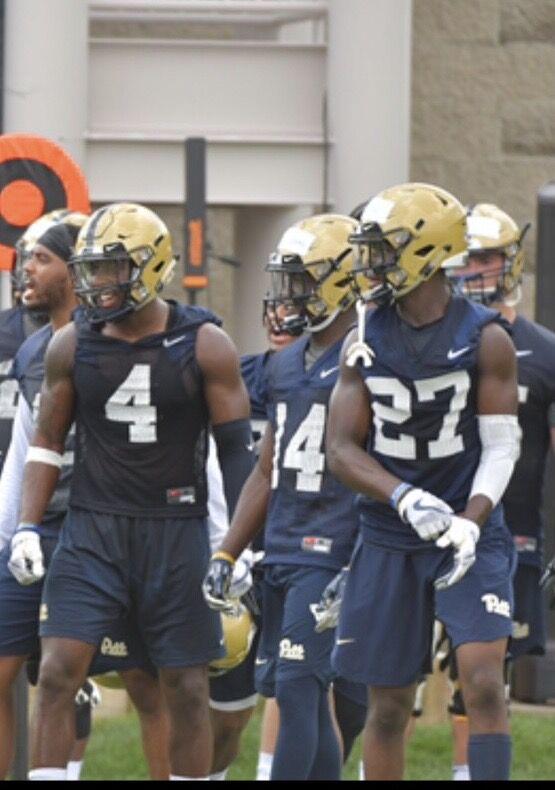 When Western Michigan safety Bricen Garner entered the transfer portal after graduating from Pittsburgh in December of 2019, he had no idea where he would end up or which schools were going to contact him.
As time passed, current Pittsburgh safeties coach Cory Sanders-who coached Garner and spent time at WMU in 2017 as the program's defensive backs coach, told Garner the Broncos were interested.
"He still had some connections down there, and he let me know they were interested in me," Garner said. "I got on the phone with the (WMU) coaches and it was genuine, they weren't feeding me nothing I didn't want to hear, they were just talking football. I liked the scheme, the defensive coordinator (Lou Esposito) and coach Palcic , he was on board with it too, so all of that together really led to my decision."
Although Garner established a great relationship with the coaches immediately, he did have a direct connection with one of the players on the team.
Garner was teammates with Therran Coleman at Pittsburgh, who announced his commitment as a graduate transfer to WMU back in January before Garner was added to the roster in June.
But the connection between Coleman and Garner runs deeper than just being college teammates. The two grew up in Pennsylvania and went to high schools that were separated by about a 15 minute drive, with Coleman attending Brashear High School and Garner coming out of Pittsburgh Central Catholic.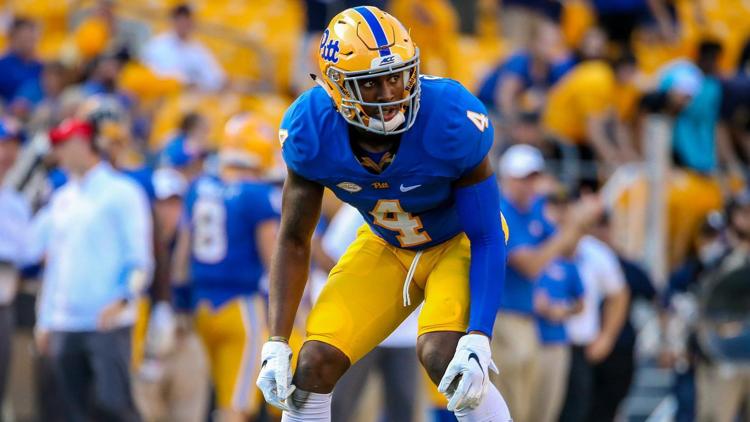 Being in the same recruiting class while being recruited by Pittsburgh as both ultimately headed there for their college careers, the two built a longtime friendship.
Garner said he and Coleman are like "brothers" and he was excited to reunite with him at WMU.
"He was already down here and he would tell me how the practices were," Garner said. "It was like I was there but I wasn't, but I already had a feel for it so it was easy making a decision."
Garner said that trust has played a big factor between him and Coleman. When Coleman told Garner he thought he would be a good fit at WMU, he trusted what his longtime friend had to say.
"That's my dawg, that's like my brother. We did 7 on 7 together in high school, we go way back," Garner said. "I wouldn't say he persuaded me to come here, because as good friends we just always wanted the best for each other. But he thought I would be a good fit, so I definitely trusted him and he trusted me to be able to come in and get the job done. It's a really good relationship."
As far as fitting into the WMU defense, both Garner and Coleman bring a heavy amount of experience and played under a defensive minded coach in Pat Narduzzi at Pittsburgh.
Head coach Tim Lester said the experiences they have been through playing in the ACC have shown through in practice and praised both of them for their work ethic.
"They just show up to work," Lester said of the two. "You see that with juniors and seniors, that it's more of a 'workman's' mentality. They enjoy showing up to work and they treat it seriously. They're just mature and it's been fun because when you approach it like that, it's fun to watch them take the game to the next level."
Garner is expected to take over for former Bronco Justin Tranquill at the starting free safety spot, while Coleman will be the No. 1 field cornerback for Lou Esposito's defense.
As a Panther, Garner recorded 46 tackles in 33 career games with one interception and one forced fumble.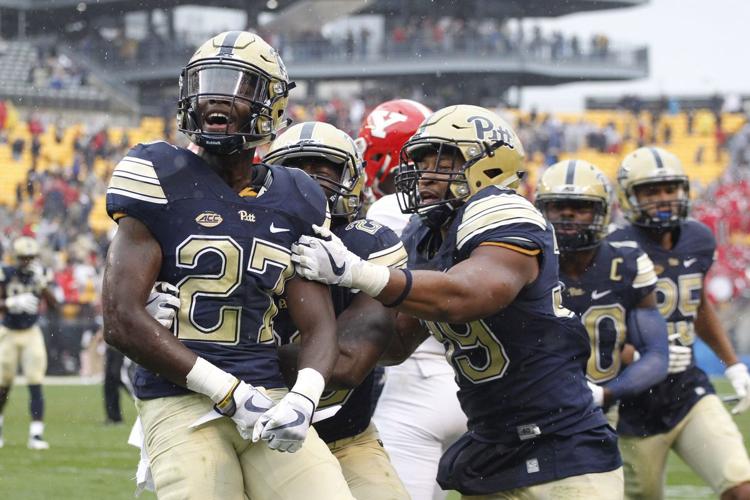 Garner said adapting to Esposito's style of defense compared to Narduzzi's has been a smooth transition up to this point.
"Coming into and adapting to the system, I think it was relatively similar, they ran similar systems," Garner said. "The wording was probably the biggest thing, switching over the language. But similar systems, so I came in kind of accustomed to what my job was and what I had to do, then after that it was just paying attention to the details."
Garner has seen his fair share of solid college football quarterbacks playing in the ACC, but has been challenged by redshirt sophomore quarterback Kaleb Eleby and the rest of the Bronco offense in practice.
Garner said he has a good relationship with Eleby and that he enjoys the fact that they both challenge each other and make each other better.
"It's been great, me and K (Kaleb Eleby) have a great relationship, I love going against him every practice," Garner said. "Every practice we make each other better, he be trying to catch me on a certain read, I'll be trying to mess his reads up. Then the wideout core over there is amazing, I think we got one of the top wideout cores in the MAC."
Garner went on to praise Eleby even further, marveling at his arm strength and highlighting a play in practice where Eleby fit the ball into a tight window and there was nothing he or the defense could do about it because the pass was put into a perfect spot.
"He's one of the better QB's I've been around in my life to be honest with you," Garner said. "I think he has tremendous upside and I can't wait to see what he does for the season and how he leads the offense and leads the team."