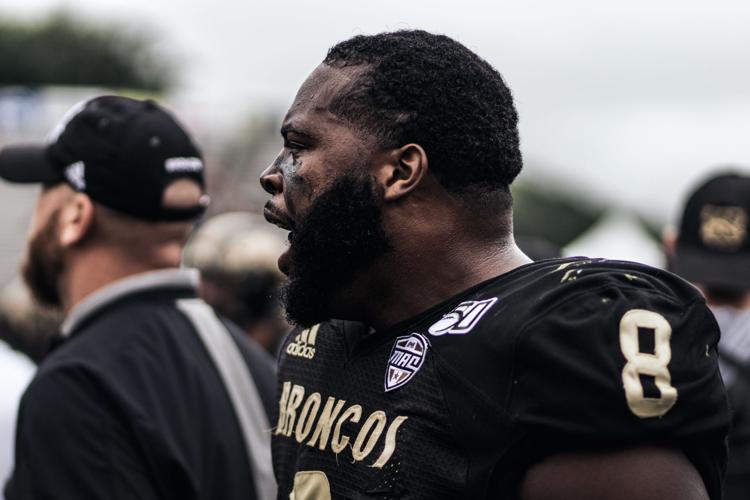 Last week, WMU head football coach Tim Lester went through a rough depth chart with reporters on a Zoom call.
Although depth charts are ever changing based on what happens in practice, it is still key to note which players have an edge in the rotations as of right now and which positions have the biggest question marks heading into the season.
Earlier in the week, the Western Herald broke down the offensive side of the ball for the Broncos.
Now, let's take a look on where the defense and special teams stand.
Defensive line
Projected starters: Ali Fayad (DE), Braden Fiske/Will McCabe (DT), Ralph Holley (DT), Andre Carter (DE).
In the mix: Marshawn Kneeland (DE), Ken Aguirre (DT), Kailien Guillory (DE), Jack Sherwin (DT).
The defensive line may be the deepest of any position on the 2020 roster. Along the starting front four, the Broncos replace only Antonio Balabani from last season with promising redshirt sophomore Andre Carter filling his spot.
Defensive coordinator Lou Esposito, who is entering his second full season as the man in charge of the defense, likes to rotate eight or nine guys in to keep players fresh and there is no reason to believe Esposito won't be doing that again this season.
Fayad anchors the unit as a senior who has 16.5 sacks in his career, with guys around him who are able to get to quarterbacks as well, as the Broncos ranked third in the MAC with 36 team sacks in 2019.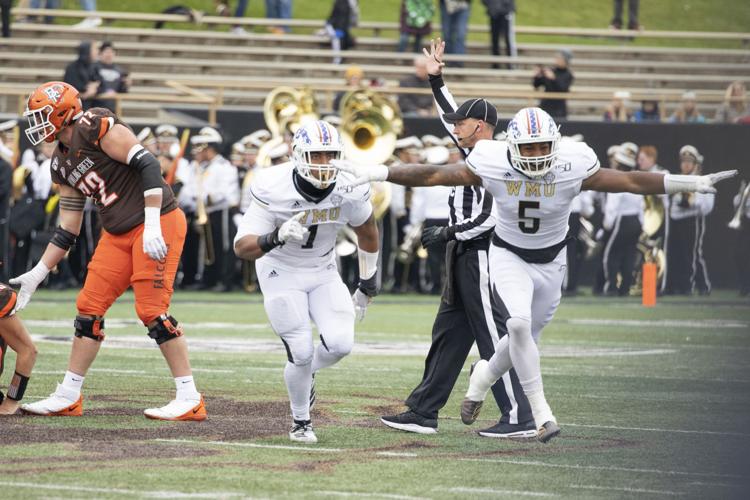 The run defense does need to be better this year after ranking seventh in the conference last season, allowing almost 182 yard per game on the ground. If Fiske and McCabe, who both stand at 6-foot-3, 290 pounds, are able to stabilize the Broncos in that area and get opposing teams to third-and-long situations, the defensive line will thrive.
Linebackers
Starters: Treshaun Hayward (WILL), Corvin Moment (MIKE), A.J. Thomas (SAM).
Backups: Roy McCree, Ryan Selig, Boone Bonnema
Western Michigan's key offseason injury came from the SAM linebacker spot with junior Zaire Barnes being ruled out for the season with a knee injury.
That forced senior A.J. Thomas to make the move from strong safety to SAM linebacker, which is interesting considering some of the biggest question marks for WMU coming into the season seem to lie in the secondary.
Even with Barnes' injury, it helps to have the reigning MAC Defensive Player of the Year Treshaun Hayward back, who was dominant in nearly every phase of his game in 2019. If he takes any step forward at all, that won't be a good sign for offenses in the conference.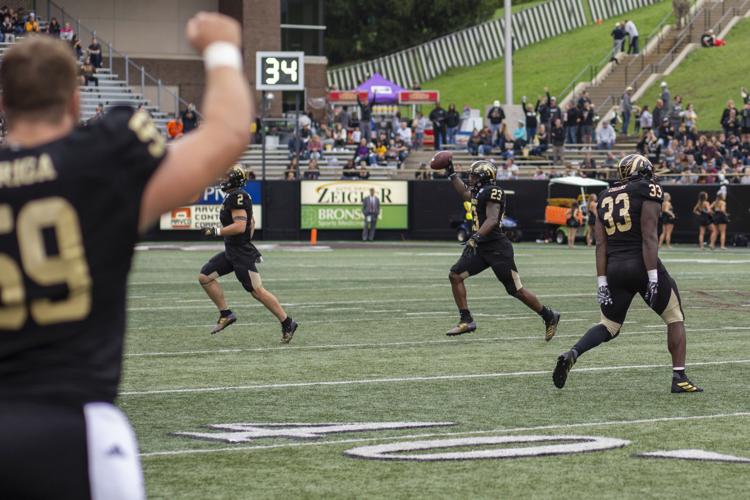 Corvin Moment is back in 2020 after missing nearly all of the 2019 season due to academic ineligibility. As a redshirt freshman in 2018, Moment started in 12 games and made an impact, collecting 52 tackles, six tackles for loss and one sack.
Behind the three starters, there is quite a bit of youth and inexperience. If either Moment, Thomas, or Hayward come down with an injury, it will force Bonnema, Selig or McCree to have to step up in a key role.
Cornerbacks
Starters: Patrick Lupro, Therran Coleman
Backups: Keith Jones, Jr., Kalin Crawford
Lupro was thrown into the fire last season after the collarbone injury to D'Wayne Eskridge in Week 4 against Syracuse, but that helped Lupro gain a ton of experience.
He had some ups and downs throughout 2019, but ultimately came up with a lot of big plays for the Broncos last season while recording three interceptions, earning him a third-team all-conference selection.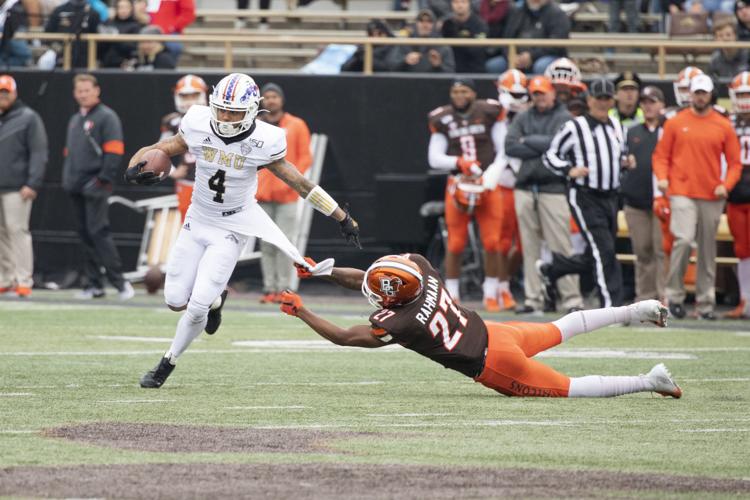 Therran Coleman, a graduate transfer from Pittsburgh, will fill the field corner spot. Coleman appeared in 34 games in his four-year career as a Panther while recording 18 tackles, one interception and forcing one fumble. He will try to help a WMU secondary that finished 10th in the conference in pass defense last season.
Crawford is a redshirt senior reserve who has played in 22 career games and has recorded 12 tackles in those appearances. Jones, Jr. has played in two career games as a redshirt freshman.
Keni'H Lovely, who has battled injuries throughout his time as a Bronco, was expected to be in the mix at cornerback this season but does not appear on the team's 2020 online roster.
It is unclear whether he opted out of the season or not, but WMU did have five players opt out as Lester confirmed last week but did not give specific names.
Safeties
Starters: Bricen Garner (FS), Harrison Taylor/Damari Roberson/Marshawn Foster
Backups: Jake Moertl, Ryan Kilburg
Garner, another graduate transfer from Pittsburgh, has looked sharp in training camp, according to Lester, and seems to be the clear starter as far as the free safety position goes.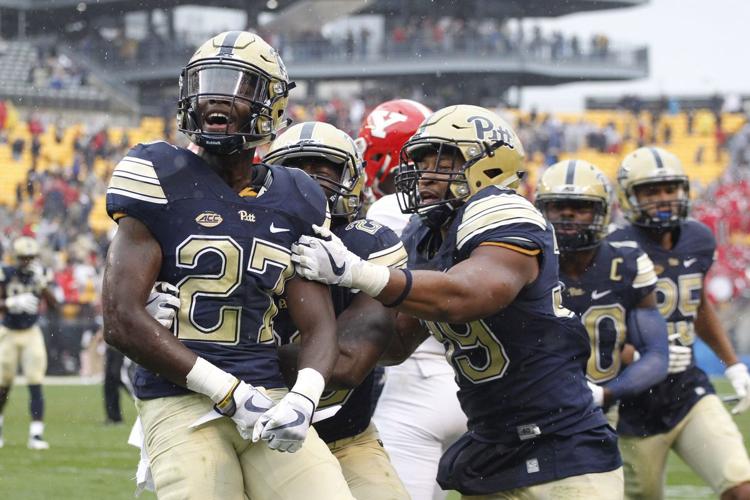 Where it gets interesting is at the strong safety spot, which is a battle considering that is Thomas' old position, which is now up for grabs.
Redshirt junior Harrison Taylor, who came to the program as a walk-on before being put on scholarship in 2018, is in the mix to start along with Damari Roberson and Marshawn Foster.
Both Roberson and Foster began their WMU careers as wide receivers before recently transitioning to the defensive side of the ball.
Lester said in the Zoom call that this would be the battle to watch ahead of the season.
Special teams
Place kickers: Thiago Kapps/Gavin Peddie
Punter: Nick Mihalic
A healthy version of Nick Mihalic was steady in 2019 after he struggled in 2018 while battling through injury.
He punted 52 times for an average of 42.3 yards per punt last season, an increase of 5.04 yards per punt from 2018, which was good for fifth among punters in the MAC.
At kicker, it will again be a battle between Kapps and Peddie. Kapps ultimately won the job last season and has a strong leg, but went through some ups and downs on his way to a 10-of-15 mark on field goals while going 48-for-50 on PATs. The .667 mark on field goals ranked seventh among kickers in the conference.
Peddie put together a solid freshman campaign, knocking home 10-for-13 field goal attempts in 2018. Last season, Peddie missed his only two field  goal tries while going 4-for-4 on his PAT attempts.