For the first time since 2015, Western Michigan didn't have any players selected in the NFL draft.
But that didn't keep some former Broncos from getting their shot to fulfill their NFL dreams.
Center John Keenoy has signed a contract with the Minnesota Vikings as an undrafted free agent.
Keenoy with a three-time Mid-American Conference selection, earning Second Team honors in 2016 and 2018, while landing a spot on the First Team in 2017. He started 51 of 52 carrer games for the Broncos over four years, and in 2017 helped WMU to a 13-1 record, helping lead them to a MAC championship and a Cotton Bowl appearance.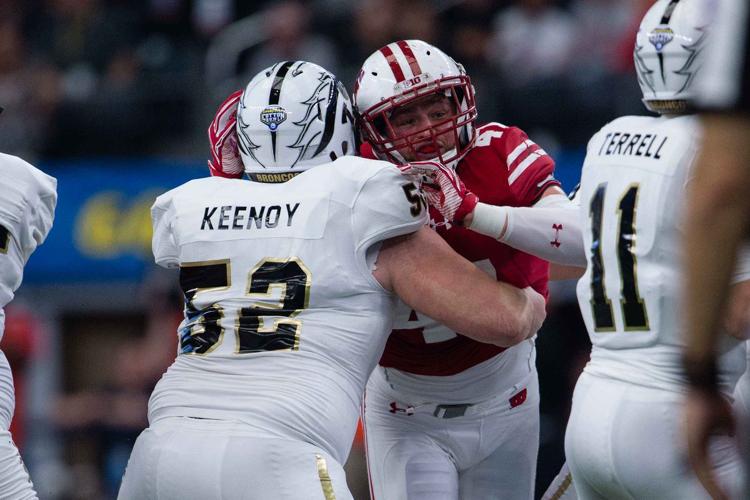 The Broncos appeared in three bowl games with Keenoy at center, coming out on top in the 2015 Bahamas Bowl. Keenoy helped lead an offensive line who  produced 1,000-yard rushers in each of his four seasons. He also earned a spot on the Academic All-MAC team three times.
Keenoy was the only former Bronco to sign as an undrafted free agent. However, the Broncos did have a couple of former players accept invitations to attend mini camps.
Odell Miller will accept and invitation to the Cleveland Browns minicamp, while Eric Assoua will join the Oakland Raiders.
Miller first joined the Broncos as a walk-on in 2014 as a defensive lineman before earning a scholarship in 2016. Miller was a special teams contributor before eventually converting to tight end. At 6-foot-3 and 301 pounds, he is expected to try to make the NFL as an interior lineman.
Eric Asouoa will look to impress at Raiders mini camp. He played defensive end for four years at WMU, starting in his last two. He finished his career as a Bronco with 10 ½ sacks, as he recorded one in each of his final three games in a Bronco uniform.