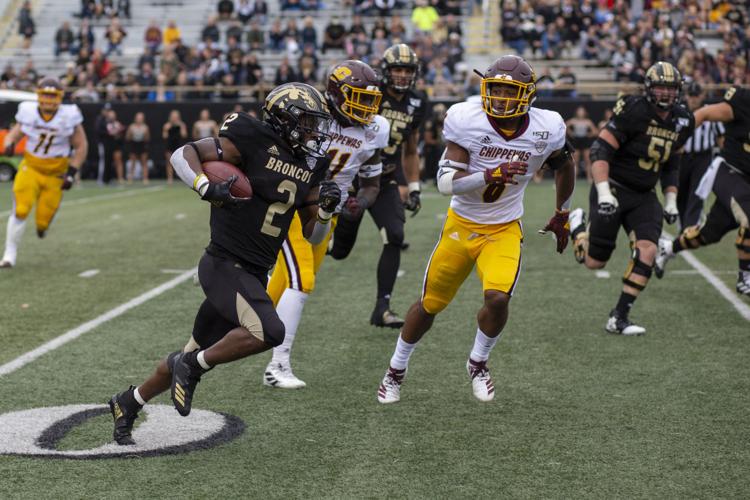 One of the best players in all of college football plays running back for Western Michigan.
Yep, you heard correctly. 
Bronco football fans certainly know who senior running back LeVante Bellamy is, as they have gotten used to seeing  him break off big runs during his WMU career.
But I doubt many people outside of the Mid-American Conference know who Bellamy is, whether it be the media or the casual college football fan. To put it bluntly, that sucks for those people.
"He gets a lot of attention here in our building and in Kalamazoo," head coach Tim Lester said when asked about whether Bellamy should be receiving more national attention. "I know the (NFL) scouts are recognizing him and they come out all the time and are asking about him, I'm getting a lot of phone calls on him, which is what he really wants."
Bellamy finds himself in the top 10 statistically in nearly every major rushing category this season and is second in the nation in rushing touchdowns (17) entering week 10. He trails Oklahoma State's Chuba Hubbard by one.
With Bellamy playing in the Mid-American Conference, he understandably won't get the attention of a guy like Hubbard or someone like Jonathon Taylor of Wisconsin. And I'm not calling for Bellamy to win the Heisman Trophy.
But more people should be taking notice of Bellamy's game and the NFL scouts should continue to take a hard look at him.
Here is my case for LeVante Bellamy being one of the best players in college football.
He could be doing this at a Power Five school
After Bellamy completed his degree in finance over the summer, he could have pursued other options as a graduate transfer. After clocking in at a blazing 4.28 seconds in the 40-yard dash in the summer, that is speed  many Power Five teams could have used in their backfield.
But Bellamy decided to remain a Bronco for a fifth season, even when he could have potentially played elsewhere.
"He came back this year, I'm sure people got in his ear about him having the opportunity to go other places," Lester said. "He stayed and this is why he stayed, so he could have a year like this where people are talking about him. You've still gotta go out there and produce and get the opportunities and the touches, I've gotta make sure I give him the touches and he's doing a lot with them.
"I'm excited for what this season is going to mean for his future, but more importantly I'm excited to see him continue to finish this thing."
Lester is right, Bellamy has gotten a lot of recognition in Kalamazoo, from NFL scouts and from the MAC. 
But playing the hypothetical game, what if he would have transferred to a Power Five school? Would he be putting up similar numbers against ACC, Pac-12 and Big 12 defenses?
I would say absolutely, yes. In an era of college football where defenses are having trouble stopping up-tempo, spread offenses that produce tons of speed, Bellamy fits that mold.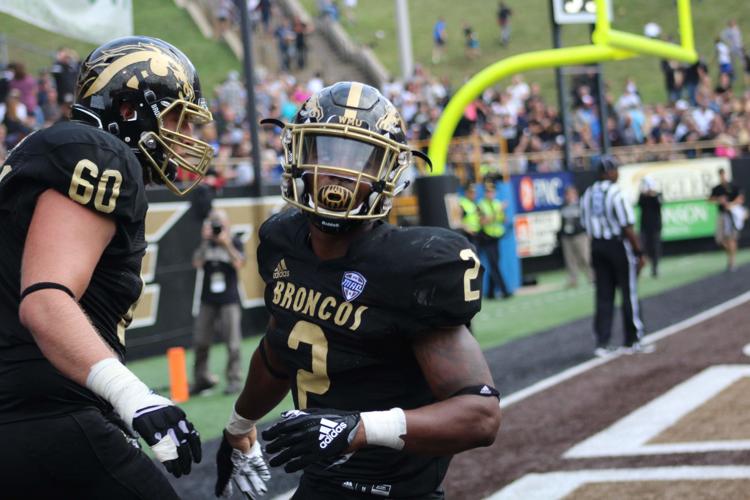 In the Big Ten and SEC it might be tougher sledding, but with solid offensive line play, Bellamy has the vision and breakaway speed to do this on just about any offense in the nation.
In fact, against the two Power Five teams WMU has played this season (Syracuse and Michigan State), Bellamy still averaged over 100 yards per game in those two contests, including a 165-yard, two touchdown performance against Syracuse. He was held to 44 yards against the Spartans, but at the time that was the No. 1 ranked rushing defense in the nation (now 25th).
A week before the Syracuse game, against what is now a 6-2 Georgia State team, Bellamy went for 192 yards on 15 carries and three touchdowns. For comparison, Tennessee, who lost to Georgia State in out of conference play, could not muster up 100 rushing yards as a team against the Panthers.
There is proof that Bellamy can be consistent against quality opponents. His speed, athleticism and vision translates to just about any modern college offense.
Chasing the record books
Bellamy is climbing the ranks in the all-time rushing yards list at Western Michigan. His 3,303 career rushing yards puts him at sixth all-time in school history. He is at 1,055 yards entering Week 10 and has a good chance to reach the top five in WMU history for most rushing yards in a season.
Those numbers are impressive, but they could be even greater if two of his seasons in a Bronco uniform weren't cut short due to injury. In Week 3 of the 2016 season, Bellamy suffered a torn ACL, then a broken ankle in Week 6 of 2017. Bellamy amassed 205 carries last season and has 168 through nine games this season, so he has been durable the last couple of years.
Either way, it is impressive that Bellamy has racked up as many yards as he has with having to overcome injury and adversity.
Jarvion Franklin (2014-17) is WMU's all-time leading rusher, but did not miss a game in his career as a Bronco. He also logged 942 carries, the most of any WMU running back in history, and logged and impressive 5.2 yards per carry. 
On 519 career carries, Bellamy has an average of 6.4 yards per carry and will more than likely finish his career around 600 carries. 
Doing the math, if Bellamy received 423 more touches in his career to match Franklin's and averaged 6.4 yards on those carries, that would put him at about 6,010 career rushing yards...which would be the best mark in Broncos history by over 1,000 yards.
So, one can easily make the case for Bellamy being the best running back in the history of the program.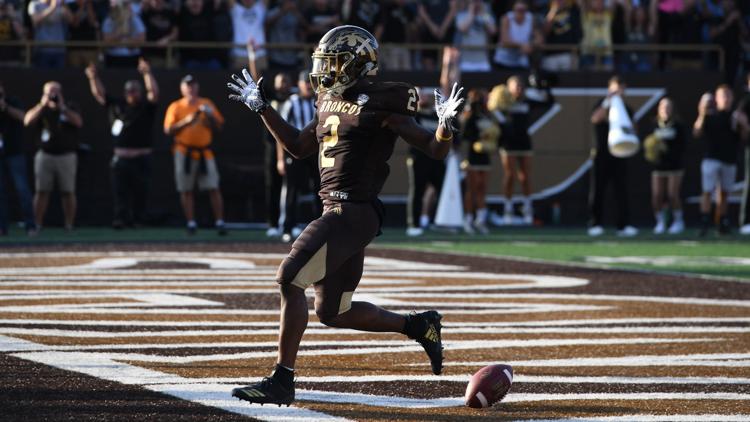 Regardless, the 5-foot-9, 190-pound senior has made his mark on the program and has become one of the most electrifying players in college football no matter who may notice or not.
A player who found himself on the Doak Walker Award watch list to start the season, I wouldn't be surprised to see him as a finalist for this year's award.
In the meantime, Bellamy will suit up to try to help lead the Broncos to victory next on Tuesday, Nov. 5 at home against the Ball State Cardinals. That game will be televised on ESPN2 and will kick off at 8 p.m.