Over the next few weeks, all 12 universities in the Mid-American Conference will welcome thousands of students back on campus to begin its fall semesters amid the coronavirus pandemic.
All 12 universities in the conference are offering some form of in-person classes in the fall with modified rules and regulations to help mitigate the spread of COVID-19.
Despite the university presidents decisions to bring and house students on campus during a pandemic, those same presidents unanimously voted to postpone fall sports last Saturday due to health and safety concerns stemming from COVID-19.
"The decision is grounded in the core values of the conference that prioritize student-athlete well-being, an area the MAC has traditionally taken a leadership role," MAC commissioner Jon Steinbrecher said in a press conference on Saturday. "Clearly, we are charting a conservative path- and it is one that has been recommended by our medical advisory group."
The stark contrast in decision-making from the MAC's 12 presidents has to beg the question of how they came to such opposite decisions and what driving factors made them come to such opposite conclusions on the two fronts.
Surely, school presidents cannot possibly be banking on hope that every student on campus will practice social distancing outside of the classroom. So how is it possible to say student-athletes, with weekly testing in place, can't play the sport they are on scholarship for, yet bring thousands of students back to campus with no mandatory testing in place?
The concept seems unfathomable, yet right now it is reality.
Several prominent college football players advocated for playing a season last Saturday, sparking a #WeWantToPlay movement on Twitter. Shortly after, many college football coaches, including Michigan's Jim Harbaugh, Ohio State's Ryan Day and Alabama's Nick Saban, supported the players' desire to play and promoted their program's environments to be safer for the student-athletes as opposed to them spending more time in the general population without testing and safety protocols in place.
"Look, players are a lot safer with us than they are running around at home, Saban said via an ESPN article. "We have around a 2% positive ratio on our team since the Fourth of July. It's a lot higher than that in society. We act like these guys can't get this unless they play football. They can get it anywhere, whether they're in a bar or just hanging out."
For programs in the MAC, the problem with testing is schools like Western Michigan would  have a much harder time being able to afford consistent testing with all of its athletes as opposed to schools like Alabama.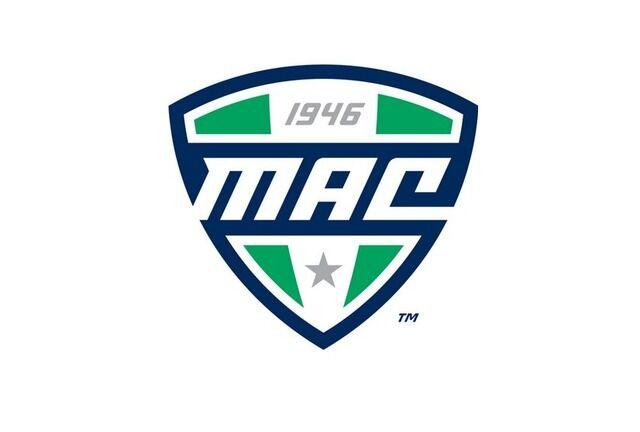 During Steinbrecher's press conference, he acknowledged financial implications being considered on any decision that has to be made, but made clear student-athlete health and safety the number one priority in the decision to postpone the fall season.
"It would be naive to say you don't give thought and consideration to the financial ramifications of any decision, but this was a health and well-being decision first and foremost. As we sit here today, we don't know what this will mean financially. It will depend on how the rest of the fall plays out, it will depend upon if we're able to do some things in the spring. So that's going to be an issue we'll just have to follow, there are no definitive answers today."
Player health when it comes to COVID-19 most definitely can be a concern for college athletes. Brady Feeney, a football player at Indiana, said he had complications after contracting the virus, but was still in support of playing a season as long as it was done safely before the Big Ten announced it would postpone fall sports on Tuesday.
Myocarditis, a rare heart condition that could be linked with coronavirus (and other viral infections) was reported by ESPN to be fueling concern among Power 5 football conferences about the viability of playing in the fall, although limited studies are available on the matter.
But, if financial impacts weren't taken into consideration as much as player health and safety, one would figure sports conferences would have canceled long before this point, as we all knew COVID-19 was going to be present in society by the start of the fall sports seasons.
Every conference commissioner who cancels sports this fall will all likely preach about decisions coming down to student-athlete health and safety and taking advice from medical experts, yet give vague details about what exactly that medical advice suggests and how they came to a conclusion students are more at risk under the guidance of sports as opposed to engaging in other campus activities.
The bottom line is, there are many factors involved in these difficult decisions. Health and safety is one of them, but so are financial ramifications and potential liability issues.
 Many have suggested that when football players started to organize and advocate for playing a season, that in itself made conference commissioners fearful of the players forming some type of union to have more say in these decisions and ultimately get compensated for the profits they help provide. Protecting the amateurism status may have been important for the higher ups.
Liability issues have been another point of discussion, but conference commissioners and university presidents have run from that responsibility as well by not even mentioning it.
Even with sports out of the picture for the MAC, the Mountain West, the Big Ten and the PAC-12 so far, many of these schools will welcome their students back in the thousands over the coming weeks. Students will be roaming around campus, gathering to study, dining together and still throwing parties at off campus housing facilities. All of those things are apparently considered safe to these college presidents, but sports are not.
 It makes absolutely no sense.