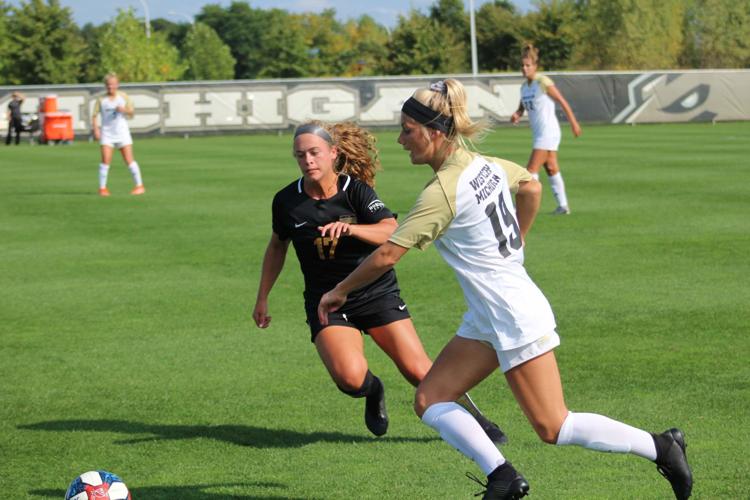 Western Michigan women's soccer suffer their fifth defeat of the season after falling 4-1 at home against Loyola-Chicago.
It was all defense in the first 18 minutes of the game until Loyola struck with three goals in eight minutes. Sierra Cruz opened the scoring in the 19th minute on a Sienna Cruz assist.
Madi Rosen scored her first goal of the season straight from a corner kick. She sent in the cross from the corner which found the back of the net in the 24th minute. The third goal of the half came in the 27th minute from Simone Wark after a mistake by the Bronco goalkeeper, Maggie Rogers.
The Broncos played much better in the second half outshooting Loyola 5-3. However, the Ramblers would extend their lead to four goals in the 53rd minute. WMU conceded a penalty kick and Wark would find the back of the net and score her second goal of the night.
The Broncos finally got on the scoreboard in the 63rd minute with a penalty kick goal from Bailey Korhorn, her second goal of the season.
Korhorn led the Broncos in shots with four, while Reagan Wisser tallied two shots on goal in her first collegiate start.
WMU starts MAC play at home on Friday, Sept. 27 at 4 p.m. against Kent State.