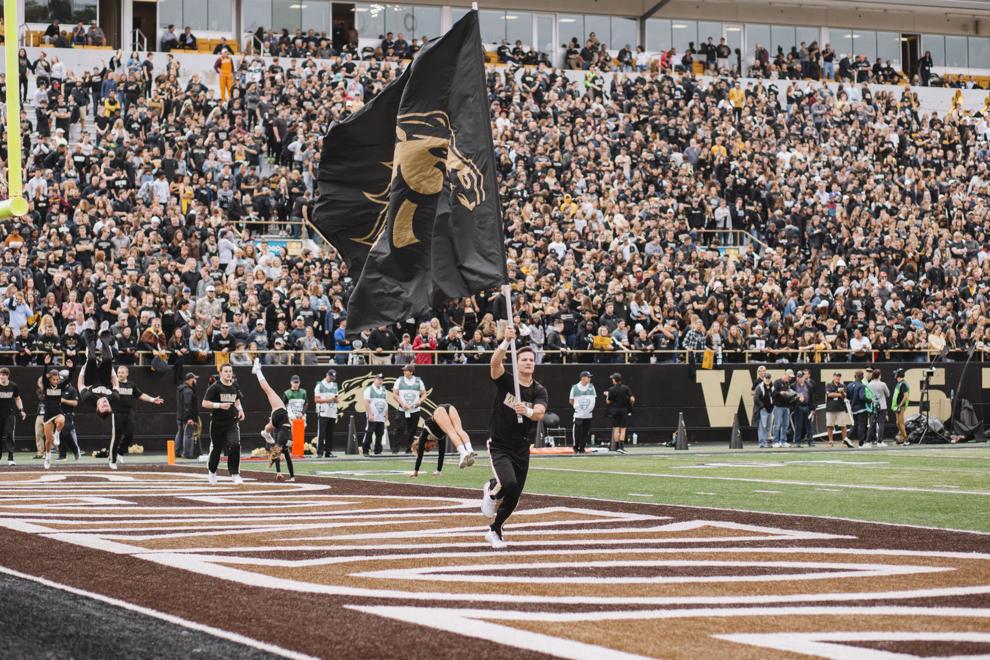 Western Michigan football secured its second in-state commitment and 12th overall for its 2021 recruiting class on Friday.
Dalton Dueweke, a 6-foot-4, 270-pound offensive guard from Eisenhower High School announced his plans to commit to WMU via his Twitter account.
𝗛𝗼𝗺𝗲 𝗶𝘀 𝘄𝗵𝗲𝗿𝗲 𝘁𝗵𝗲 𝗵𝗲𝗮𝗿𝘁 𝗶𝘀. 𝗜'𝗺 𝗽𝗿𝗼𝘂𝗱 𝘁𝗼 𝗮𝗻𝗻𝗼𝘂𝗻𝗰𝗲 𝘁𝗵𝗮𝘁 𝗜 𝘄𝗶𝗹𝗹 𝗯𝗲 𝘃𝗲𝗿𝗯𝗮𝗹𝗹𝘆 𝗰𝗼𝗺𝗺𝗶𝘁𝘁𝗶𝗻𝗴 𝘁𝗼 𝗪𝗲𝘀𝘁𝗲𝗿𝗻 𝗠𝗶𝗰𝗵𝗶𝗴𝗮𝗻 𝗨𝗻𝗶𝘃𝗲𝗿𝘀𝗶𝘁𝘆🐴🤎#LetsRide pic.twitter.com/exZzhJfvOD

— Dalton Dueweke (@dalton_dueweke) May 29, 2020
Dueweke had other offers from Central Michigan, Bowling Green and Purdue before ultimately settling on the Broncos.
On film, Dueweke punishes his opponents from the guard position in the running game with his physicality. Whether he is blocking his man straight in front of him or pull blocking, Dueweke shows ability to clear the way for his running backs.
In the passing game, he seems to be able to stay engaged in his blocks for prolonged periods of time to allow his quarterback time to throw.
Dueweke also plays some defensive tackle in high school. He uses his power well on the defensive line as well as showing discipline to stay in his gaps and close openings in the running game for opposing teams.
He is the fourth offensive lineman in WMU's 2021 class and second offensive line commit in the past week.
After the 2020 season, the Broncos will have to replace a lot of experience along the offensive front, so it would not be a surprise to see the offensive line a position the coaching staff continues to address in this class.
WMU's 2021 class currently ranks 65th in the nation and fourth in the Mid-American Conference, according to 247 Sports.