Western Michigan basketball won the first game of the 2019-20 season in an exhibition with Kalamazoo College on Saturday, 76-56.
The Broncos had a slower start, holding a tightly-contested 10 point lead going into half time, before pulling away thanks to a hot start to the second half. Head coach Steve Hawkins group maintained the lead into the second half, the Broncos were in the driver's seat for most of the game, leading for 36 minutes total minutes.
Western Michigan took advantage of Kalamazoo College's 17 turnovers, scoring 26 points off of the miscues. Trouble holding onto the ball ended in the first half; Kalamazoo College was only able to score six points off WMU's 13 turnovers the entire game.
The Broncos saw a career-high in points from redshirt sophomore, Jason Whitens, contributing 21 points and throwing in 5 rebounds and 2 assists. Helping the cause was the freshman pair of Titus Wright, scoring 10 points and raking up 9 boards, and freshman B. Artis Wright adding on 7 points and an assist.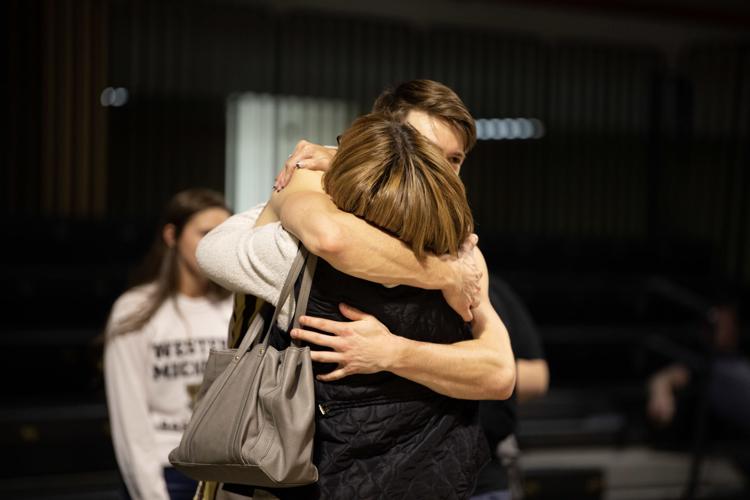 The defense had a solid performance, holding Kalamazoo College to 38.9% shooting from the field. Although it didn't translate on the stat sheet — WMU had only two blocks on the day — the team's presence was felt in their quick pursuit to the ball at each pass. 
Freshman big man Titus Young could be heard rallying his team from the bench and the court, providing a spark of energy to the young Bronco team that started two freshman on Saturday. 
Redshirt junior Brandon Johnson was absent from the lineup on Saturday's game, Johnson is recovering from a mild foot injury suffered during summer practices. The star forward missed all of the 2018-19 season with a knee injury.
For Kalamazoo College, junior Merritt Hamann recorded a double double, with 11 points and 10 total rebounds, while senior Tanner Blyly was right behind Hamann with 10 points and two assists. While defensively the Hornets gave up a 43.1% field goal percentage. 
Western Michigan is using this exhibition to iron out any problems before the games start to contribute to the season record on Wednesday when McNeese State visits Kalamazoo to take on the Broncos at 7 p.