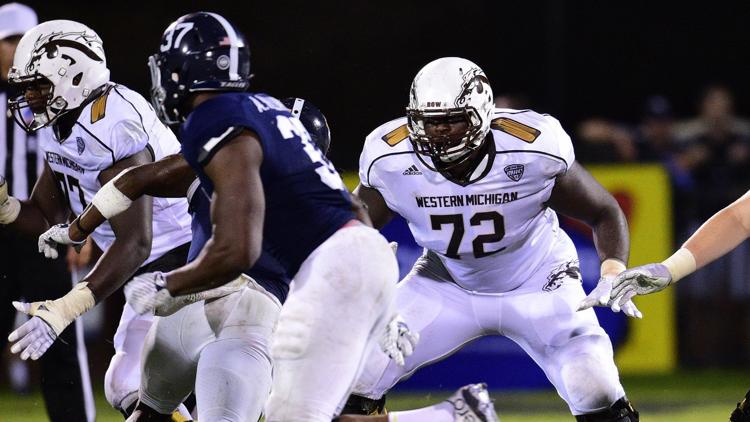 Eight former Western Michigan football players are on NFL rosters in some variation heading in to the 2020 season.
Five made official 53-man rosters when teams made its final cuts over this past weekend, while three undrafted rookies from WMU made practice squads.
Giants defensive back Sam Beal, a third-round selection in the 2018 supplemental draft, opted out of the season in early August.
Titans wide receiver Corey Davis and Panthers right tackle Taylor Moton highlight this group of former Broncos, as both will again be first-team players on their respective teams depth charts.
Davis, the highest draft selection in WMU history as the fifth pick in 2017, is in a contract year with Tennessee.
The Titans declined to pick up Davis' fifth-year option on his four-year, $25,394,688 contract, making him a free agent after the 2020 season.
Davis will need to show he can be a reliable threat at his position and take a leap forward this season to increase his value heading in to free agency.
Moton, a 2017 second round draft selection, is also in the final year of his four-year deal with Carolina.
Over the past two seasons, Moton has become a mainstay for the team at right tackle, starting in all 32 games with the franchise.
Moton graded out at a 76.2 on Pro Football Focus in 2019, which indicates his performance has been solid at the tackle position.
The other three players on 53-man rosters this season are all from the 2018 class. 
Bengals cornerback Darius Phillips (fifth round draft selection) battled through a left knee injury in 2019 and missed weeks 4-11. But in the eight games Phillips appeared in (one start), he recorded a team-high four interceptions and had the third-most pass breakups on the team with seven despite playing 108 snaps out of a possible 1,070.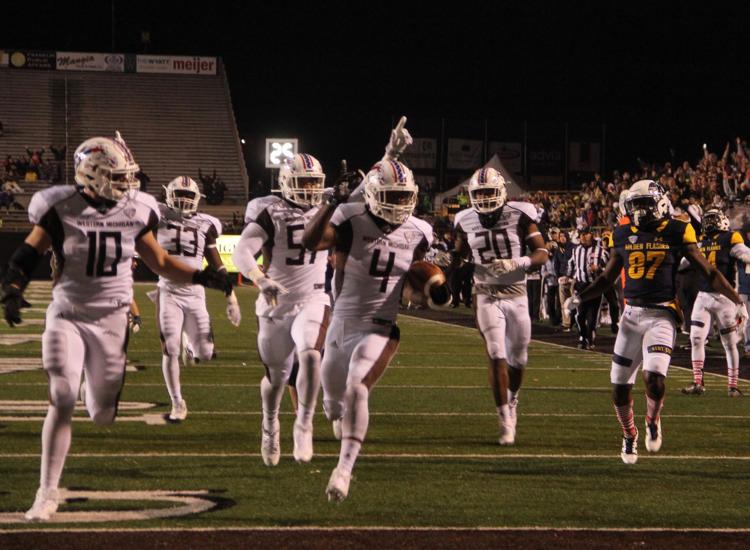 Phillips was also the team's No. 1 kickoff returner through the first three weeks of 2019 before he got injured. He has one year left on his four-year, $2.6 million deal after this season and figures to play a key role for Cincinnati once again in 2020.
Chukwuma Okorafor of the Pittsburgh Steelers, a third round selection by the organization, is in his third year with the franchise.
Okorafor appeared and started in just one game last season at right tackle, but played in 13 games in 2018.
He is listed as the second left tackle on the depth chart behind Alejandro Villanueva going into 2020.
Okarafor graded out on PFF at a 58.3 in his start last season, indicating he may have some work to do if he plans on climbing the depth chart and getting into the mix up front.
Linebacker Robert Spillane, teammates with Okarafor in college and now teammates again in Pittsburgh, has already had quite the journey as an undrafted player.
Spillane signed with the Titans an an undrafted free agent in 2018 when he was cut from the 53-man roster in training camp at the beginning of that season, then re-signed to the team's practice squad.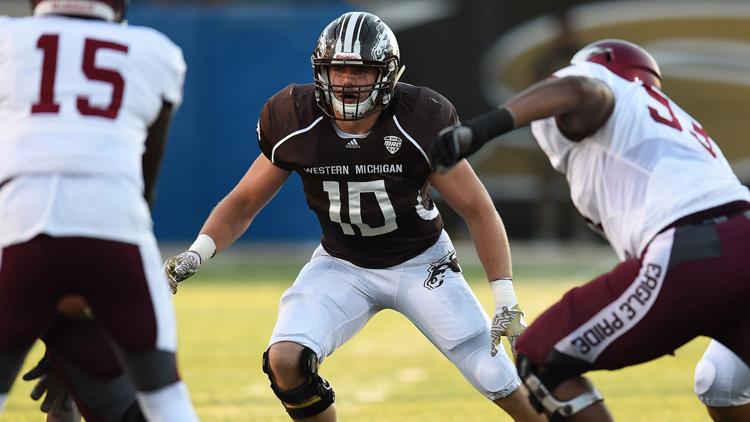 He made his NFL debut in October of that same season with the Titans, but was waived about two weeks later. 
In February of 2019, Spillane signed with the Steelers. He was waived in August, then re-signed to the team's practice sqaud the next day. In September of 2019, the Steelers released Spillane but then proceeded to re-sign him in October.
Spillane was promoted to the active roster on Nov. 5 of last season and ended the season with 11 tackles in eight games played.
Going in to the 2020 season, Spillane sits at second on the depth chart at the right inside linebacker position behind Michigan's Devin Bush, indicating Spillane has a chance at seeing key snaps on Pittsburgh's defense.
Three other former WMU players- Giovanni Ricci (Panthers), LeVante Bellamy (Broncos) and Luke Juriga (Eagles), signed contracts in the offseason as undrafted free agents.
The three rookies were all waived from their respective teams, but all cleared waivers and proceeded to sign with their teams' 16-man practice squads.
There was some speculation as to whether Bellamy could beat our running back Royce Freeman in Dnever for a spot on the 53-man roster, but ultimately the deep running back room was too much to overcome despite a reportedly impressive training camp for Bellamy.
First year Panthers coach Matt Rhule said Ricci is "a guy who is athletic can catch the ball, can play in space" and that he has a lot of potential, according to a report from Jonathan Alexander from the Charlotte Observer.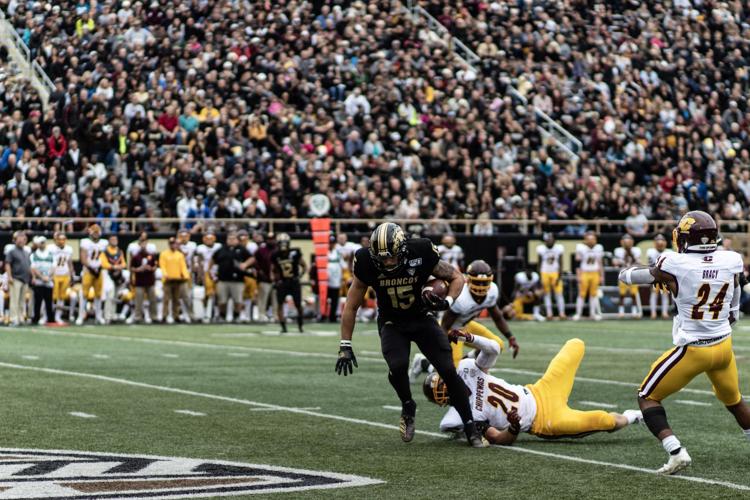 Juriga was waived two days before final cuts had to be made, but Juriga officially signed to the team's practice squad Sunday after clearing waivers last Friday.
The NFL season kicks off on Thursday at 8:20 p.m. EST when the Houston Texans take on the Kansas City Chiefs.
 Moton will be the first WMU alum in action when his Panthers take on the Raiders at 1 p.m. EST Sunday, Sept. 13, followed by Phillips' Bengals hosting the Chargers at 4:05 p.m.
Okorafor and Spillane's Steelers will be featured on Monday Night Football on ESPN on Sept. 14 when they play the Giants at 7:10 p.m. Davis's Titans will wrap up MNF with a tilt against the Broncos on the road at 10:20 p.m.