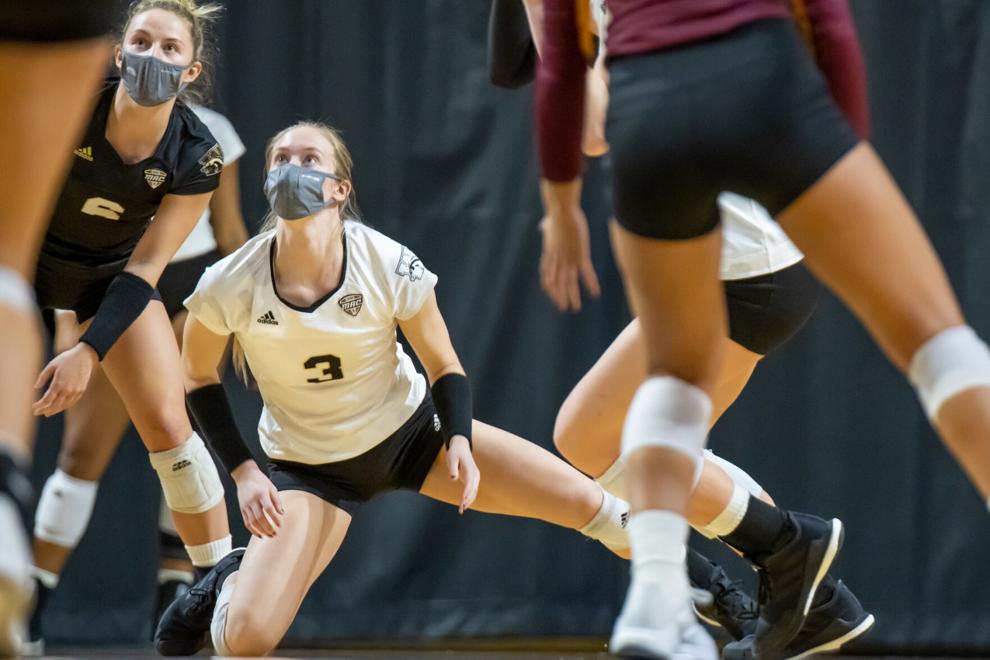 Western Michigan volleyball swept Central Michigan in back-to-back four set victories this weekend behind strong performances by Rachel Bontrager, Logan Case and Kaley Smith.
WMU played a tight contest against CMU on Thursday, having the game go to four sets. The game looked like it was going to end up a blowout after the first two sets that saw WMU win 25-21 and 25-18.  
However, the third set was a different story as CMU came to play, and it showed especially in their defense. The team as a whole had nine blocks, and it seemed like every spike that the Broncos hit that worked through the first two sets were being blocked. Munson expected the great play from the rivals however. 
"Central (Michigan) plays hard, they play aggressive and we just kept battling point for point, so we are very proud of how we started the game and how we ended the game, and we obviously have a lot of respect for Central," head coach Colleen Munson said. 
In the win, Munson recorded her 300th career win, which moved her closer behind former coach Rob Buck who has the most wins in program history at 331. Munson, however, did not realize that the game was big for a record. 
"I did not even know, we are just so proud of all the teams that we have coached over the years, we are very fortunate to have some great young women, including this team," Munson said. 
Leading the way for the Broncos was Rachel Bontrager who came close to a triple double, carding 22 kills, seven blocks and eight digs. Also continuing the great start of her career was Logan Case, who had 52 assists. 
It was a case of deja vu for the Broncos on Friday in their second bout against CMU, as this match also went to four sets, with WMU taking the first two and eventually securing the win in set four after dropping the third set.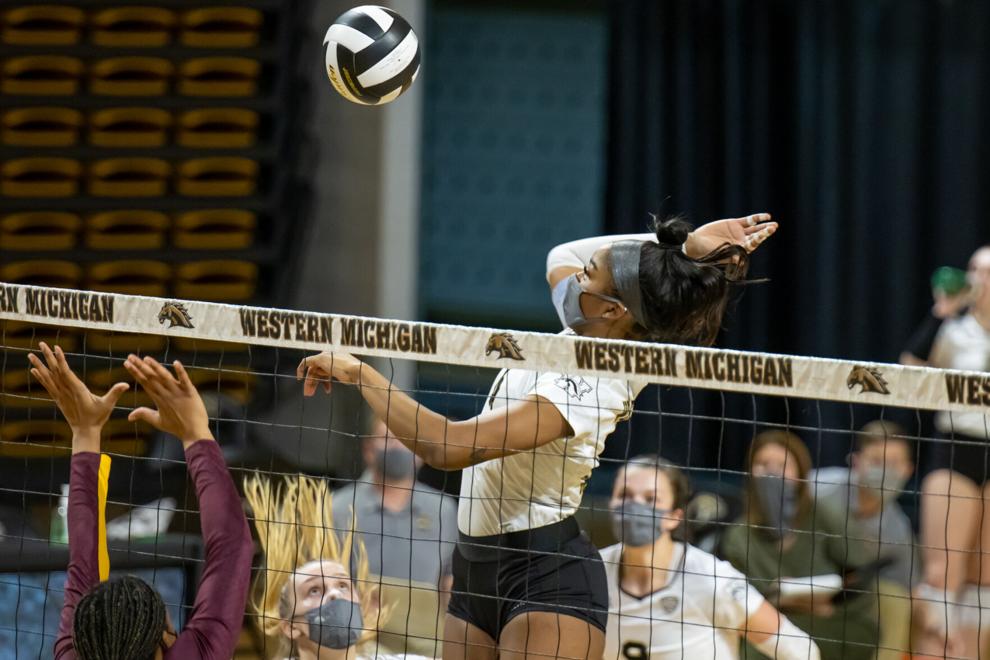 WMU secured the first two sets quite easily again, winning them both by a score of 25-19. CMU came roaring back in the third set though, as both teams went back and forth for the first time in the contest. CMU would eventually close out the set and win 26-24.
The Broncos weren't going to let that phase them, and they disposed of the Chippewas easily in the fourth set by a score of 25-18, taking the match 3-1.  This win marked a sweep of in-state rival Central Michigan, and Coach Colleen Munson spoke about what that meant for her and her team.
"Central Michigan is a really aggressive team... We're really proud of the young women in our program that kept themselves composed, played one play at a time and really just and focused on our side of the net," Munson said.
Rachel Bontrager had another great performance, putting up 16 kills, 3 blocks and 7 digs. Munson had an explanation as to why Bontrager has seen so much success recently.
"Everyone is playing aggressively so it really opens some things up for her in the front row, it's not as predictable as it has been in the past so I think that she really thrives in that environment," Munson said.
Sophomore Maggie King led the Broncos with 17 kills on Friday and tied redshirt junior Janell Williams for the team high with five blocks.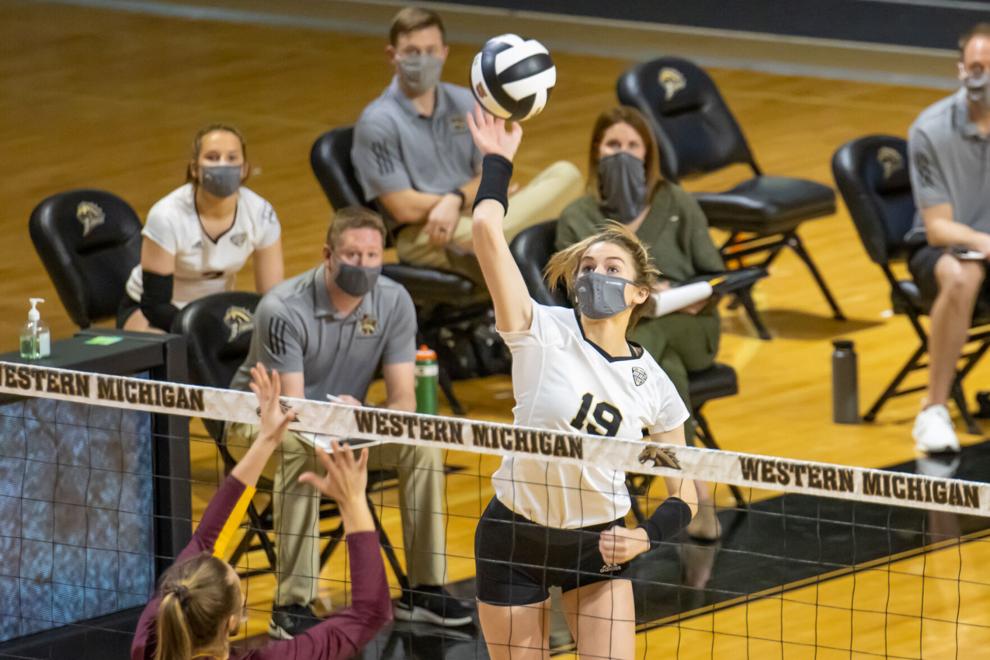 After a season-high 14 kills on Thursday, junior Meredith Phillips set a new best for this year with 15 on Friday with a .387 attack percentage. Senior Kaley Smith led the way defensively with 23 kills on Thursday and 27 on Friday.
The sweep brings the Broncos' record to 6-2 overall. Munson talked about how her team's mentality has been and will continue to be its key to success.
"I think it's been all about our mindset... we don't take anything for granted, tomorrow isn't guaranteed and we're just taking things one day at a time," Munson said.
The squad will hit the road to take on Miami (OH) in its next series. Game times on Thursday and Friday will be 7 p.m. in Oxford, Ohio.