Saturday, Sept. 7 will be coach Tim Lester's second meeting against the Big Ten's Michigan State Spartans, both meetings happening at Spartan Stadium in East Lansing. At their weekly press conference inside of the Radisson hotel in downtown Kalamazoo, Coach Lester addressed what the Broncos need to work on and what he likes from his team as they gear up for their second non-conference game under the lights.
Lester program is completely different from when they last met the Spartans in 2017, coming out of the losing end of a well-played 28-14 game.
"We're coming out running a different offense and defense and for us there's a lot of different players," Lester said.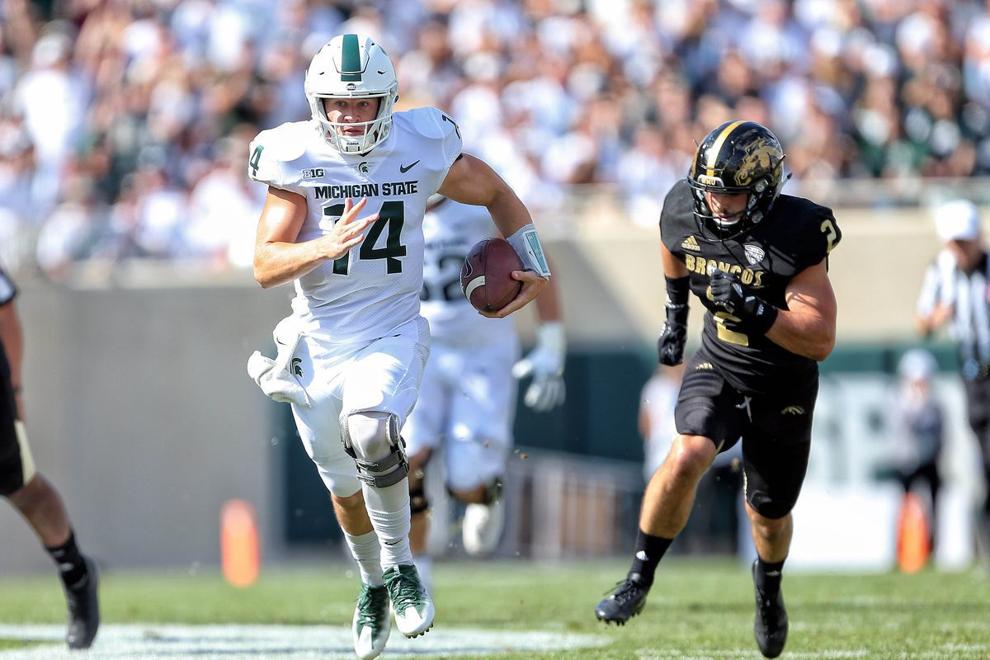 What concerns Michigan State's opponents is their defense and how it causes headaches for offensive coordinators. After week one, the Spartans hold the third spot in total defense according to NCAA.com
"They have great players, all defenses have great players, the way they play the game and the way they fly around is really what makes them special," said Lester. "It's going to be a great challenge and we're excited about it."
Although the Broncos obliterated Monmouth, they still have plenty to work on going into East Lansing. What wasn't solid week one was the Broncos running game. Coach Lester addressed what they need to do to make it better.
"You can't abandon the run game. We got to pick the right areas of the field to run in and we got to pick the right types of run plays to give ourselves a chance," Lester said. 
Lester also loves having a senior quarterback in Jon Wassink to lead the offense, thinking of him as a co-offensive coordinator in week one.
"When I took over he was sitting in the room with us. He makes the adjustments, I let him call the plays when we don't like what we see or he doesn't like what he sees and he did a great job of that over the weekend," Lester said. 
WMU will have a tall task on Saturday as they currently sit as 16 point underdogs against the Spartans. The game is set to kickoff at 7:30 p.m. on the Big Ten Network