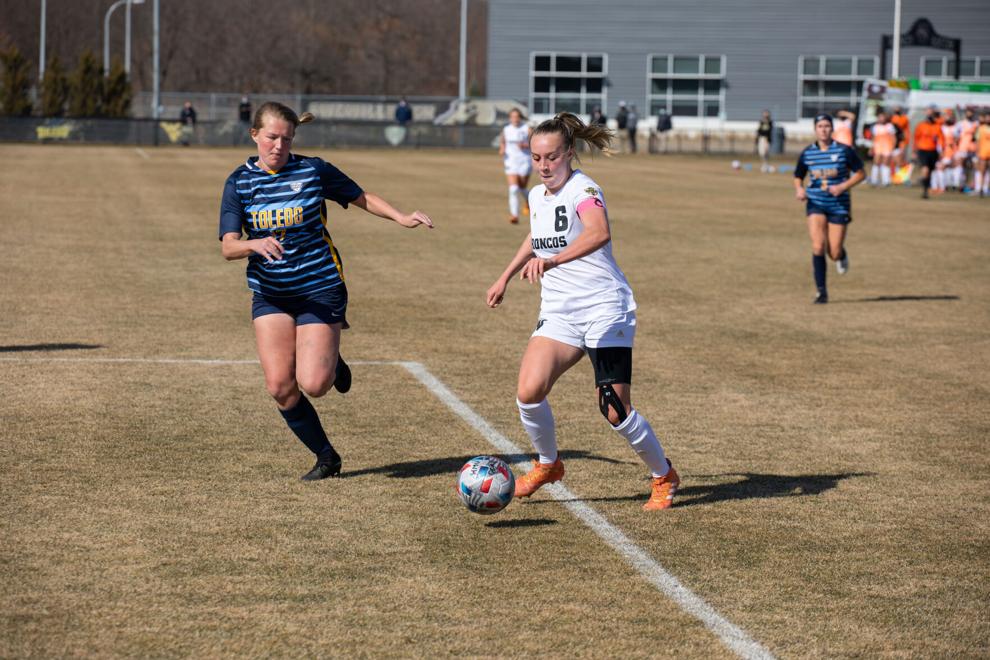 Western Michigan women's soccer came home with a sweep of the MAC West weekly awards after a 2-0 week.
Junior Morgan Otteson won MAC West Offensive Player of the Week after collecting four assists on the week, two in each match to help the Broncos to a 2-1 win over Northern Illinois and a 2-0 win over Ball State. She set up fellow captain Bailey Korhorn twice in the win over the Huskies, and a pair of headers set up goals off of corner kicks in Sunday's win over the Cardinals.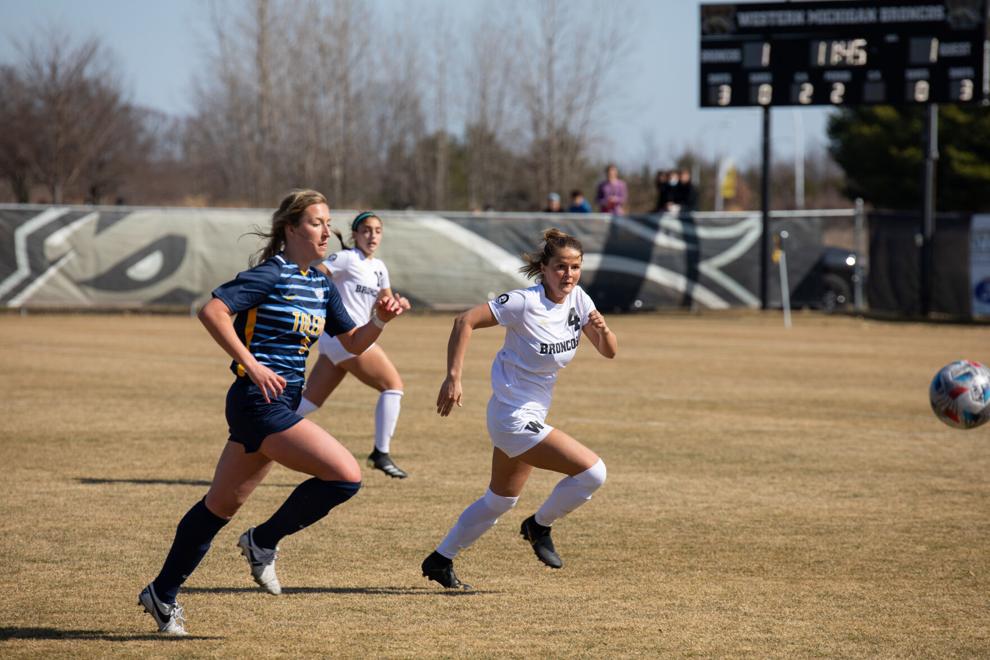 Fellow junior Emily Dahl won MAC West Defensive Player of the Week by scoring her first career goal in the win over Ball State and picking up an assist in that match as well. Dahl also helped anchor a defense that allowed just one goal in the two matches on the week, and her play against Ball State helped WMU to its first win over the Cardinals since 2015.
The Broncos enter the final week of play at 4-2-2 and in third place in the MAC West but still with a chance to win the division. That chance hinges on WMU winning both of its matches and current MAC West leader Eastern Michigan (6-2-0) struggling down the stretch. WMU returns to play Thursday with its final home match against rival Central Michigan at 4 p.m.