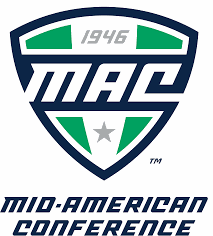 The Mid-American Conference announced on Wednesday it will 'observe Juneteenth as a permanent organizational holiday' and will close it offices on Friday, June 19 in recognition of one of America's oldest holidays.
"On June 19, 1865 Union forces landed in Galeveston, TX and informed the populace that the Civil War had ended and that those enslaved were free," the statement read. "During this time, we will encourage our staff to learn more about the many ways in which we can fight for equality and how we can work together to end social injustice."
Many organizations across the sports world have announced decisions to close its offices to formally observe the holiday that recognizes the official end of slavery in the United States, including NFL Commissioner Roger Goodell making a recent statement declaring Friday a league holiday.
In the Kalamazoo, there are plenty of both in-person and virtual events happening on Friday to celebrate the holiday, including a Juneteenth block party from 3-9:30, located at 814 S. Westnedge Ave.