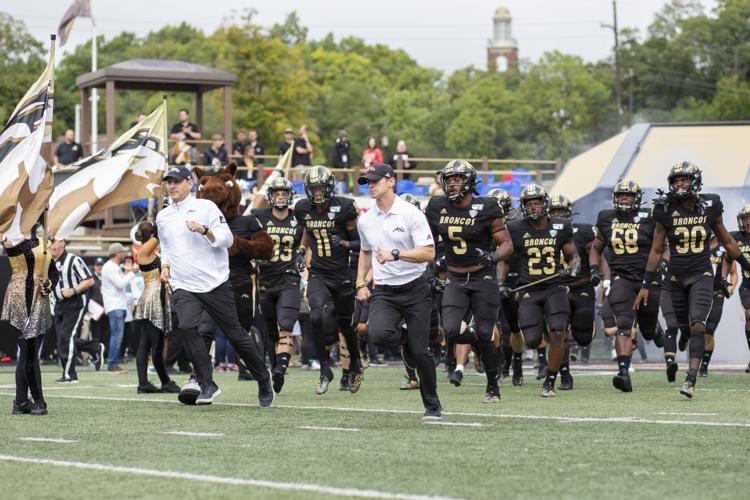 Western Michigan football coach Tim Lester announced three new additions to the program on Friday.
Running backs La'Darius Jefferson (Michigan State) and Jaxson Kincaide (Nevada,) along with cornerback Therran Coleman (Pittsburgh) have all signed financial aid agreements to attend the university and join the football program for the 2020-21 season.
Jefferson spent the last two seasons as a Spartan, playing in 17 games, where he carried the ball 97 times for 280 yards and four touchdowns. He added 10 receptions for 63 yards. The 6-1, 223-pound back was formerly named Michigan Mr. Football and Gatorade Player of the Year when he played at Muskegon High School. He will have two season of eligibility remaining beginning in the 2021 season after sitting out the 2020 year due to NCAA transfer rules.
Kincaide comes in as a graduate transfer after graduating from the University of Nevada in December. He played 38 games for the Wolfpack since 2016 and rushed 199 times for 894 yards and six touchdowns. He also caught the ball 38 times for 316 yards and three touchdowns at Nevada. The 5-8, 190-pound product from Fort Lauderdale,Fla., will be immediately eligible as a grad transfer.
Coleman will have similar circumstances as Kincaide, as he also graduated in December and will be immediately eligible. In his career as a Panther, Coleman played in 34 games over the past three seasons and recorded 18 tackles, one interception and one caused fumble. He is a 6-0, 200-pound corner who was rated as the No. 11 overall prospect in Pennsylvania coming out of high school.
What do the additions mean for the Broncos?
Adding these three players to the Broncos roster gives them needed depth at both the running back and cornerback positions.
At corner, adding Coleman gives the Broncos some experience in the secondary as they lose Anton Curtis and Kareem Ali. 
Patrick Lupro returns as a junior after getting some valuable experience this season after the D'Wayne Eskridge injury. If Eskridge pursues his redshirt and returns next season as expected, adding Coleman's experience will only strengthen the back end next year.
As far as the running back position is concerned, the Broncos will have to replace one of the best backs in program history in LeVante Bellamy, as well as Davon Tucker. 
The Broncos coaching staff expects Sean Tyler to fill Bellamy's role, but Lester has always liked to use a multiple running back system to share that work load.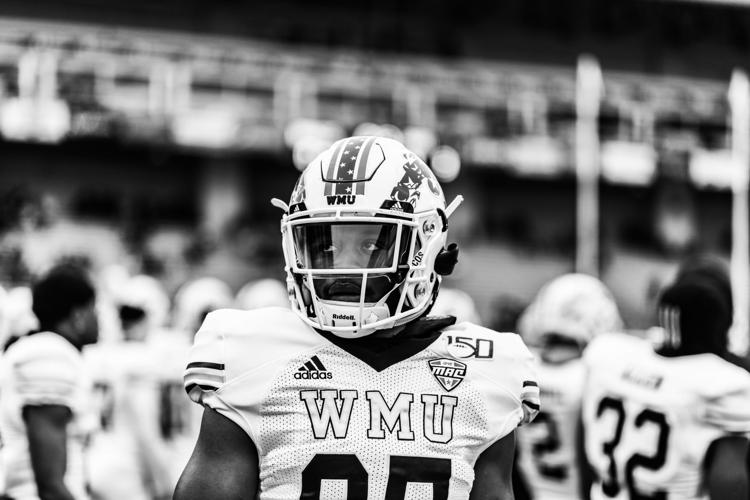 Tyler showed flashes of being a potential future No. 1 back this season, but the addition of Kincaide will help Lester find a balance of a multiple running back system.
Jefferson, after he sits a year, should be a major impact player in a Bronco uniform going forward. He showed signs of potentially being Michigan State's No. 1 back and early on this season was getting a lot of reps.
As a Bronco, Jefferson should have more of an opportunity to reach his full potential, as his speed and athleticism will be tough for Mid-American Conference defenses to deal with. 
Western Michigan football finished their season at 7-6 overall and second place in the MAC West.