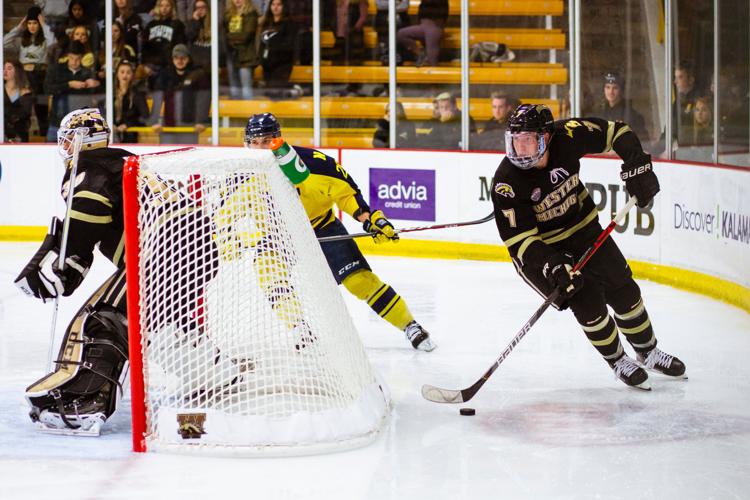 The Broncos will be traveling to Toledo, Ohio this weekend to face off against Ohio State to start the 22nd annual Ice Breaker Tournament. Other teams competing in the tournament include Bowling Green and the Rochester Institute of Technology.
The tournament is stacked with talent as three of the four teams are ranked nationally in the United States Hockey Online poll. Ohio State is currently ranked No. 12, Western Michigan No. 14 and Bowling Green No. 17 in this week's poll.
The Broncos and RIT will be making their debuts in the tournament while Bowling Green is making its second appearance and Ohio State is making their fourth appearance. 
The Ice Breaker Tournament is becoming one of the most popular tournaments in college hockey as it has featured the last three national champions. Those three teams include, Minnesota Duluth, Denver and North Dakota, all of which who compete in the NCHC with the Broncos.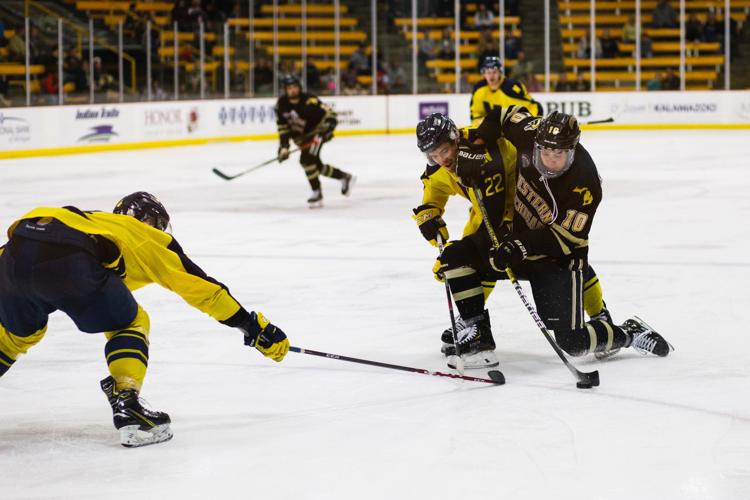 The Broncos have their work cut out for them as they begin regular season play against the team who finished one spot above them in the national rankings last season. At the end of the 2018-19 season the Broncos ranked 12th while the Buckeyes finished 11th.
The Buckeyes ranked second in the Big Ten in scoring defense which will force the Broncos to have effective puck passing, take quality shots and keep the puck in Ohio State's zone if they hope to win and play for the tournament championship on Saturday.
Ohio State also ranks third in the Big Ten in penalty kills. The Broncos power play conversion percentage last year was 18 percent. Western must convert on the power play when Ohio State is crippled to have their best chance of scoring goals.
The Broncos have a tradition of winning in-season tournaments including four tournament championships under head coach Andy Murray. Last season, WMU played in the Ice Vegas Invitational beating UCONN and Air Force on their way to winning the tournament. An Ice Breaker tournament win will surely boost the Bronco resume going forward.
Tournament Schedule 
Friday, Oct. 11 
No. 14 Western Michigan vs. No. 12 Ohio State at 5 p.m. 

No. 17 Bowling Green vs. RIT at 8 p.m.
Saturday, Oct. 12 
Game 1 winner/loser vs. Game 2 winner/loser at 5 p.m.

No. 17 Bowling Green vs. Game 1 winner/loser (pending outcome of BGSU game Friday) at 8 p.m.