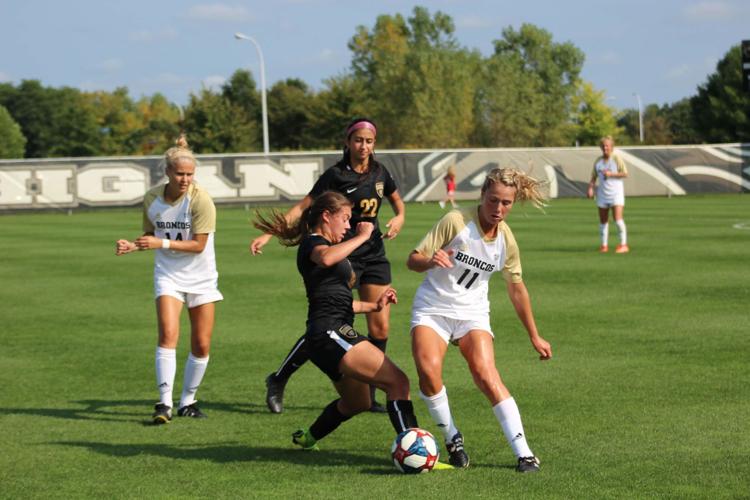 Western Michigan faced off against rival Central Michigan in a Mid-American Conference matchup Friday night. The Broncos handed the Chippewas their first loss of the season in the 1-0 victory on the road. 
After CMU's goalie cleared the ball from the box, Senior Midfielder Lydia Bajema came up big to give the Broncos the game winning goal in the 73rd minute. Bajema's first goal of her career could not come at a better time, a game winner against rival CMU.  
 "It was a great team effort on the road against a very organized Central Michigan team. Our wingers did an awesome job taking defenders on one-on-one," head coach Sammy Boateng said via press release. "Lydia did an amazing job coming late into the box and was very composed on her finish. This was a true road test and we fought from the beginning to the end."
WMU's defense stayed true throughout the match, absorbing every attack that came their way. CMU outshot the Broncos 16-8 and 7-5 on target. Bronco goalkeeper Maggie Rogers recorded seven saves as she earned another shutout. WMU has three shutouts on the season with two consecutive shutouts.
WMU will continue MAC play on Sunday as they head to Ypsilanti to face a 2-7-2 Eastern Michigan team.