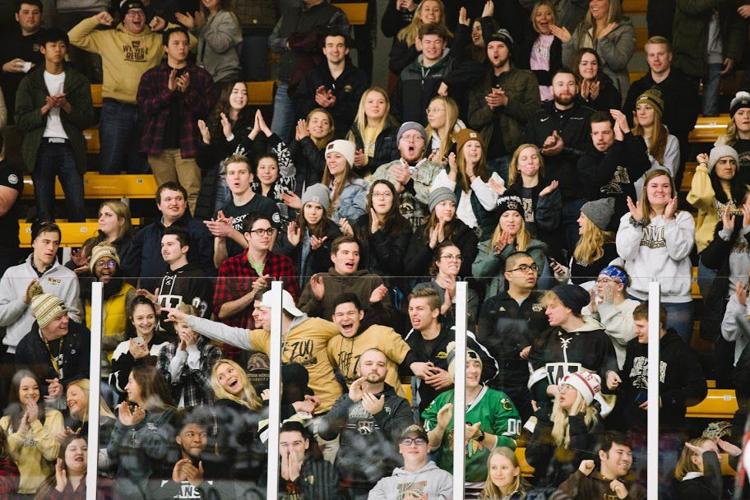 WMU hockey is set to play at home this weekend in the NCHC Quarterfinals against St. Cloud State, but it won't have much of a home ice advantage. 
That's because the National Collegiate Hockey Conference announced Wednesday night that the quarterfinals of the 2019-20 conference tournament will be closed to the general public.
The statement from the conference comes after multiple sporting events and tournaments throughout the nation  have been canceled or played without fans because of the novel coronavirus, including the NCAA Frozen Four banning fans from attending, which is set to take place at Little Caesars Arena in April.
Only credentialed media and essential staff will be allowed to attend the quarterfinal rounds.
"The decision to have limited attendance was made for the safety and well-being of our student-athletes, coaches staff, media and fans," the statement from the conference said. "The conference, in consultation with member school leadership and health agencies, is constantly monitoring all relevant information regarding COVID-19 to make any further decisions about the future of the NCHC Tournament.
The No. 4 seeded Broncos are set to host  No. 5 seed St. Cloud State Huskies at Lawson Ice Arena in Kalamazoo this Friday, Saturday and Sunday (if necessary). All games will start at 7:05 p.m.
The conference has made the decision to also make all streams this weekend free at NCHC.tv so fans can still watch the games.
Fans who already have tickets to games this weekend should contact their athletic department's ticket office.
For the full statement from the NCHC, click here.