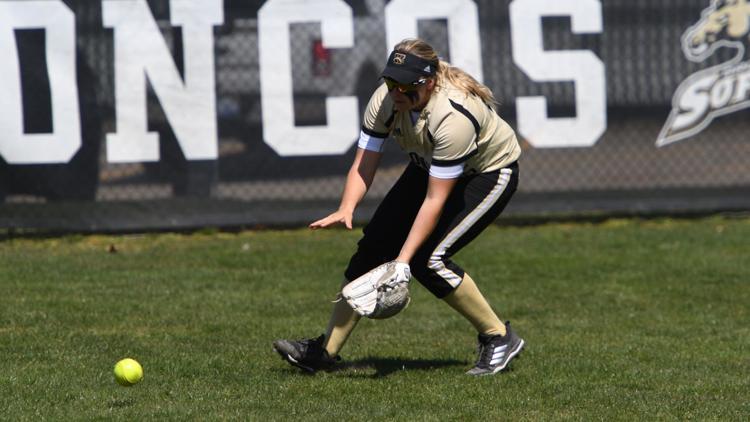 While getting ready for practice on Thursday, March 12, WMU softball senior outfielder Mackenzie Swinehart was worried.
Her brother told her about the cancellations happening across the sports world due to the COVID-19 pandemic right before practice. But in the back of Swinehart's mind, she thought to herself 'there is no way this is going to happen to us.'
Then, toward the end of practice, the softball team was given the bad news. The unthinkable had happened. The Mid-American Conference canceled the rest of its spring athletic competition for the rest of the 2019-20 academic year and the NCAA canceled all championship competition. 
Swinehart felt a rush of emotions, trying to come to grips with the possibility that she played her last game as a college athlete.
"Immediately I started crying and couldn't stop," Swinehart said. "I sat on the bench with my teammates and couldn't stop crying. My coaches gave the seniors hugs and said we deserved more and I couldn't get that out of my head because truly the team deserved a season but the seniors deserved more than that."
Swinehart said her family encouraged her after the news as they were supportive and tried to keep her spirits up in what was a difficult time.
"They just keep telling me for some reason this is happening and a time will come where you will understand it, but for now control what you can."
But some good news does seem to be coming for players like Swinehart. A day after the cancellations, the NCAA Division I Council Committee recommended that eligibility relief be provided for all NCAA athletes who participate in spring sports.
If that is made official, coming back for another season may not be in the cards for all athletes depending on each individual circumstance. But Swinehart, who played at Mattawan high school in Michigan, said she will be back next season if the eligibility relief is finalized as expected.
"I am going to play another season because this isn't the ending that I want for a sport that has been my entire life growing up. I don't want to remember softball as a game that was taken away from me. I want to remember it as a sport that gave me as much as I put into it."
WMU baseball was 15 games into its season and showed promise with a 9-6 start to the campaign. Senior infielder Drew Devine, a Marshall, Michigan native, said he wishes he would have gotten a chance to see what the team could have done this season.
"It is obviously tough to spend eight months preparing for the season to have it stripped away," Devine said. "This was a very special group that I wish would have been able to showcase what we could do for an entire season."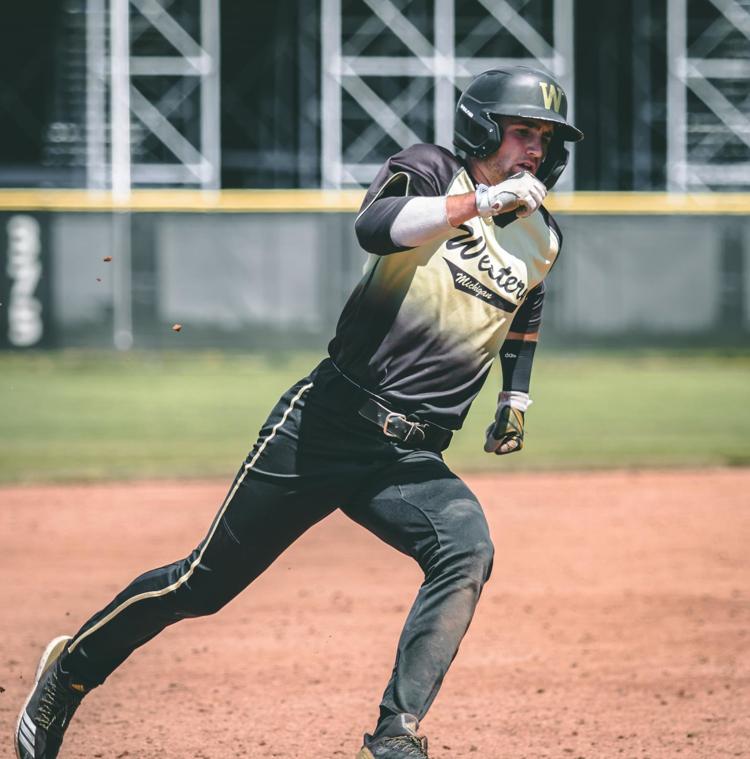 While Devine acknowledged the seniors on the team who will have tough decisions to make considering the 'really good jobs' some of them have lined up after this season, he said he thinks the NCAA is doing its best by giving athletes that option and hinted at a possible return for himself.
"We are all trying to stay optimistic and safe during this crazy time and are excited to get back to playing soon and preparing for a 2021 MAC championship."
The pandemic isn't just having an effect on spring sports, as volleyball has had its offseason schedule disrupted as it prepares for its 2020 season in the fall.
WMU was set to play a seven-game spring schedule before that got canceled, which takes away crucial repetitions in preparation for the fall season.
"Getting those reps are crucial," redshirt sophomore Charley Andrews said. "During the season, we aren't always able to break down the small things of the game and really perfect the fundamentals. The spring is for stepping out of our comfort zones and learning new techniques or even new positions."
Andrews said the team is fortunate to have strength and conditioning coaches who give them home workouts to replicate their usual workouts, although it isn't quite the same without having the usual equipment the athletic facilities provide.
"It's still important to increase our heart rates and move our muscles so we're ready to go when the time comes," Andrews said.
For Andrews, she has experienced the feeling of sitting out of athletic competition before due to an unfortunate set of injuries she sustained in high school and early in her collegiate career.
In May of 2016, she broke her fifth metatarsal in her left foot in high school, then suffered another foot injury in 2017 that caused her to miss her senior year of track and basketball at Harper Creek High School in Battle Creek, Michigan.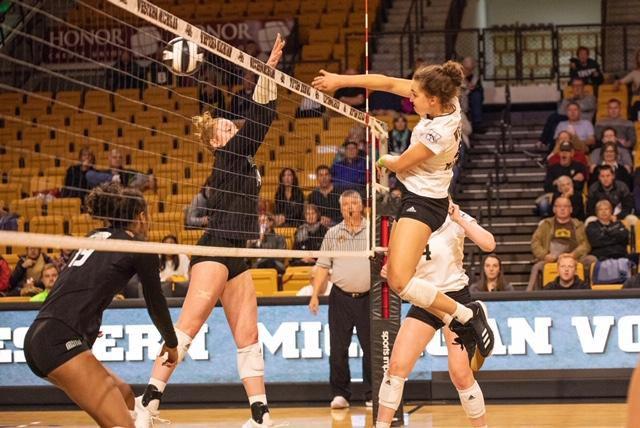 That didn't stop her from receiving a scholarship to run track at Michigan State University, who chose that over originally committing to WMU to play volleyball out of high school.
But two more fractures to her left foot in her freshman and sophomore seasons at MSU forced Andrews into the tough decision to quit track and now is a key contributor for WMU volleyball after transferring.
Andrews is used to having time away from competition and said her injury history has changed her entire outlook on sports. Although she said having time off due to the coronavirus outbreak is different from injury, it is just another part of her journey.
"I appreciate every second I have with my teammates and coaches on that court," Andrews said. "Going through this is different than injury, but still brings some of the sad and anxious feelings. With my past, I'm definitely better equipped to handle them. It also helps to have other people, such as my teammates who are going through the same things."