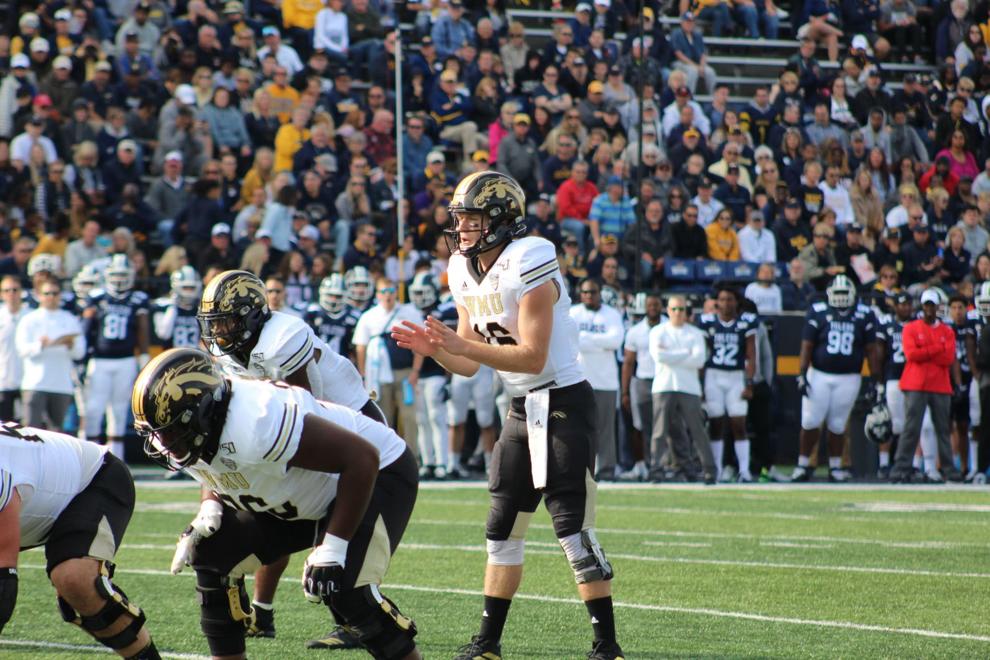 Who: Western Michigan (7-4) at Northern Illinois (4-7)
When: Tuesday, Nov. 26, 7 p.m.
TV: ESPNU
Radio: Bronco Radio Network
Spread: WMU -7.5
Getting to the Mid-American Conference championship game at Ford Field on Dec. 7 has been a goal for Western Michigan football since the season began.
On Tuesday, the Broncos will have a chance to do just that. With a win at Northern Illinois in the final game of the season, WMU will punch their ticket to the title game and be crowned the MAC West champions to play Miami (OH). The Broncos must take care of business, but head coach Tim Lester said they have been treating every week like a must win game in order to put themselves in this position.
"For us it's simple, it's win and we're in," Lester said. "It's been that way for a month though. We have approached every single week knowing we had to play well to stay in this thing and we've been able to hang around."
Western is coming off their first road win of the season two weeks ago at Ohio. After a furious Bobcats second half rally, the Broncos were able to pull out a 38-34 victory to put themselves in position to control their own destiny in the division.
Coming off their bye week, WMU should be well rested in what is obviously the biggest game of the season.
Here is a preview of what to expect for Tuesday night's game.
Huskies offense
NIU has not been able to find much of a rhythm on the offensive side of the ball all season long. They rank 100th out of 130 in college football in total offense at 368.5 yards per game and average 5.30 yards per play. 
When the Huskies are able to have success, it is junior running back Tre Harbison getting a majority of the workload. Harbison has found the end zone eight times this season and has gone over 1,000 yards rushing on 4.4 yards per carry. The Broncos run defense will have to be locked in against a player like Harbison, who can get on a roll from game to game.
At quarterback, NIU has employed a two quarterback system for much of the season. Senior Ross Bowers is their primary passer as he has completed 57.8 % of his passes for 2,130 yards. But the touchdown production just has not been there for Bowers as he has thrown seven touchdowns compared to eight interceptions.
Marcus Childers is their other quarterback and is more of a runner and physical specimen. Childers is the second leading rusher on the team at 312 yards and has five rushing touchdowns on the year. He has also thrown for five and has been intercepted three times. 
At the receiver position, production has been hard to come by, but sophomore Cole Tucker has been their most productive pass catcher at 531 yards on 38 receptions and a touchdown. 
If Western Michigan is able to contain NIU's run game and make them rely on the passing game, that would seem to favor the Broncos in this matchup.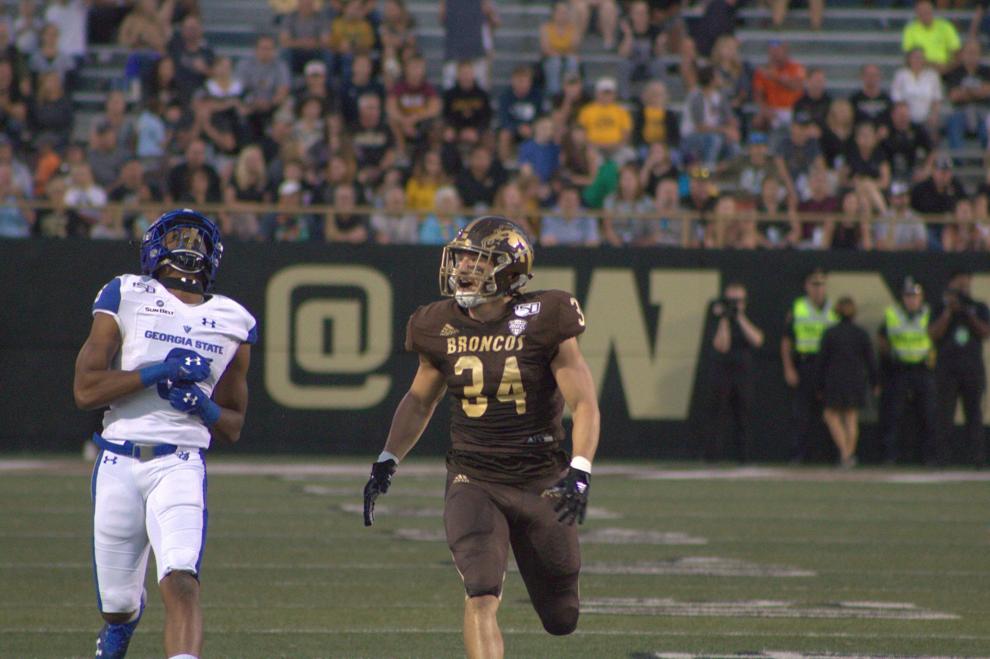 This will be especially true if Bowers is not able to play. He sat out last week in the Huskies blowout loss to Eastern Michigan as he was in concussion protocol. Childers threw for just 99 yards and was intercepted three times last week against the Eagles.
NIU defense
The defensive side of the ball has been the Huskies strength in 2019. They rank 64th in the nation in total defense, allowing about 390 yards per game and about 6.16 yards per play. 
Safety Mykelti Williams leads the team with 82 tackles while defensive tackle Jack Heflin has forced three fumbles on the season.
As a team, the Huskies have sacked the quarterback just 12 times, which ranks 121st in the nation. They have also intercepted just four passes on the year, which is also tied for 121st.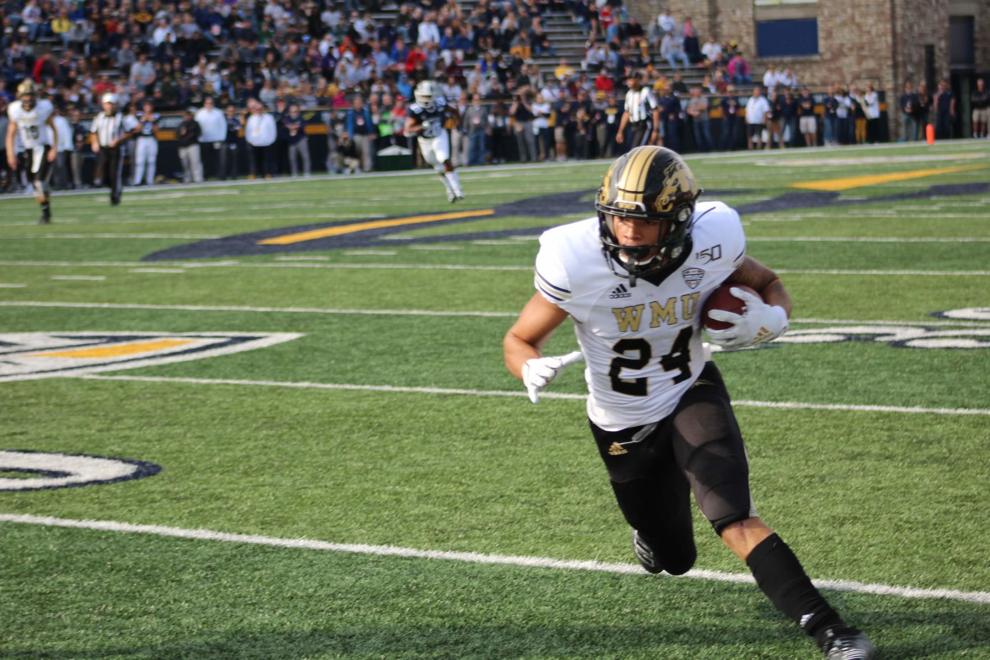 While they don't turn teams over a lot, they are good at getting off the field on third down. NIU allows teams to convert just 35% of the time on third down, which is the 36th best in the nation.
On the other hand, the Broncos offense is 14th in the nation in converting on third downs at just over 48%. This will be a key matchup to watch for.
Prediction
There are many factors that play into Western Michigan's favor going into this game. The obvious one is that they control their own destiny for the division and a win gets them to Ford Field.
Another is the Huskies coming off a blowout home loss to Eastern Michigan, ending any hopes they have at reaching a bowl game as they now sit at 4-7 on the season.
The third factor is WMU is finally coming off their bye week. Lester has talked for awhile now about his team getting tired as the season wore on and the bye week could only help the Broncos refresh their bodies.
That being said, I'm sure the Huskies would be thrilled to spoil the Broncos season and send their seniors out on a good note. But, as I said last week about the Ohio game, Western Michigan was a better team than the Bobcats.
And I think the same can be said for this week. Quarterback Jon Wassink has seemed to have gotten back to his early season form and the Broncos are clicking on all cylinders on offense.
WMU's defense must hold up and allow its offense some room for error, but that side of the ball should be able to do enough against a subpar NIU offense.
WMU 38, NIU 24