Western Michigan baseball picked up just one win in a four-game series this weekend against Southern Illinois University Edwardsville.
In the first game of the series, WMU's pitching struggled heavily. Brandon Petersen's magical run in his first two starts came to an end as he gave up six earned runs in four innings pitched while striking out a team-high nine batters. Brenden Lovell pitched 3.1 innings in relief, surrendering zero runs while he walked four batters and struck out two.
Western Michigan's offense just couldn't keep up with SIUE, as the Broncos scored just four runs compared to the 13 scored by the Cougars. Connor Charping continued his hot streak, as he registered three hits in four at bats, driving in one runner. Sean O'Keefe also had a solid performance, hitting 2-4 with an RBI, while Ethan Hajdukovic hit a home run in the ninth to cap off WMU's scoring efforts in the contest.
The first game of the double-header on Saturday saw Brady Miller get the start in search of his first win of the season. He would throw 3.1 innings and surrender zero earned runs while striking out two batters, but allowed three unearned runs in the second inning. Will Mullen entered the game in relief and had a tough outing, pitching 3.2 innings and giving up three earned runs, recording three strikeouts and two walks.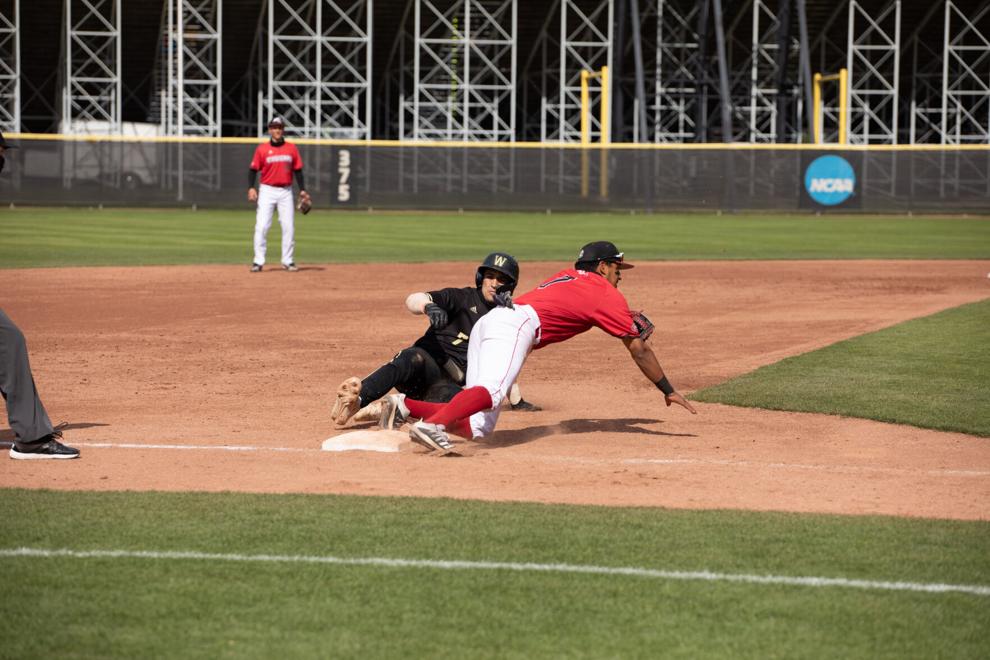 Drew Devine shouldered the offensive load For the Broncos with a 1-3 performance that included one RBI. Hajdukovic chipped in with 1-4 performance, including the only other RBI recorded by WMU in the contest. Will Morrison rounded out the offensive production with a 1-2 day with a run scored.
Western Michigan could not slow down the bats of SIUE, losing a second straight game, this time by a score of 2-6.
The second matchup of the double-header fared much better for the Broncos, as they found a groove on the mound in the form of Easton Sikorski.
Sikorski had a career performance, pitching all seven innings and allowing just two earned runs while striking out seven SIUE hitters. The sophomore now has a record of 2-1 on the season accompanied by an impressive ERA of 3.14.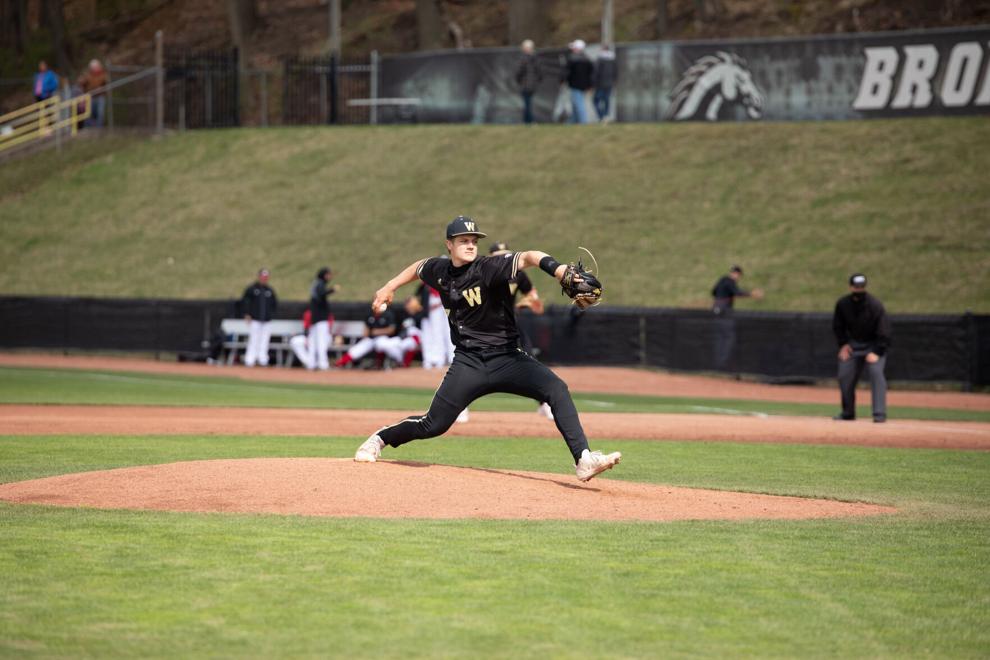 The Broncos gave more than enough run support for the righty, recording 10 runs on 11 hits in the contest. The charge was led by Logan Hudson and his 3-4 outing, as he racked up three doubles and three RBI. Hajdukovic had a solid performance, picking up two hits in four at bats while driving in one run. Charping scored three times going 1-2 on the day with three walks.
The Broncos would take the third game in the series and final game of the double-header by a score of 10-2.
Western Michigan's pitching staff struggled mightily once again in the series finale on Sunday.
Jack Huisman started off the game strong, going 2 innings and allowing just one run and two hits. Ryan Watt went 2.2 innings in relief and surrendered zero earned runs while striking out two, but two unearned runs scored in his time on the mound. Dane Armbrustmacher failed to continue the pitching hot streak, as SIUE recorded seven hits and five runs, three earned, off of the lefty. Hayden Berg rounded out the day by throwing the final 2.1 innings without allowing a run.
The Broncos did not muster much on the offensive side of things Sunday afternoon, mustering only six hits in the game. Charping went 1-4 with and scored the only run on the day for Western Michigan. Justin McIntyre hit 1-3 with a double.
Western Michigan moves to 11-15 overall on the season and retains its 10-6 record in the MId-American Conference. The Broncos stay at home next weekend for a four-game series against Bowling Green State University starting at 3:05 p.m on Friday.