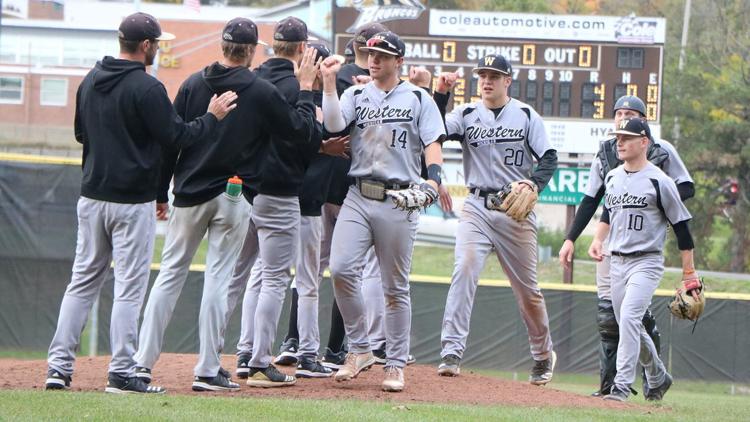 With the season set to start on July 1st, 10 WMU baseball players are set to play in the "Michigan Pod" of the Northwoods League.
The Michigan pod consists of six teams with the south division being the Kalamazoo Growlers, Kalamazoo Mac Daddies and Battle Creek Bombers. The north division will be entirely based in Traverse City, with teams Pit Spitters, Resorters and Dune Bears.
Starting on July first, the Growlers, Mac Daddies and Bombers will all play 40 games in Kalamazoo and Battle Creek through Sept. 2 while the Pit Spitters, Resorters and Dune Bears will all play 39 games in Traverse City, followed by a three-day playoff to determine the Northwoods League Michigan Pod champion for 2020.
Here are the WMU players that will be competing in the Michigan Pod:
Kalamazoo Growlers: Blake Dunn, Max Huntley, Will Morrison and Will Mullen.
Kalamazoo Mac Daddies: Easton Sikorski, Jack Huisman, Dane Ambrustmacher and Gavin Doyle.
Battle Creek Bombers: Josh Swinehart and Drew Szczepaniak.
The Northwoods League has had an alum play in the MLB All-Star game every year since 2008 including current stars Max Scherzer, Chris Sale, Pete Alonso, Matt Chapman, Ben Zobrist and Brandon Crawford.