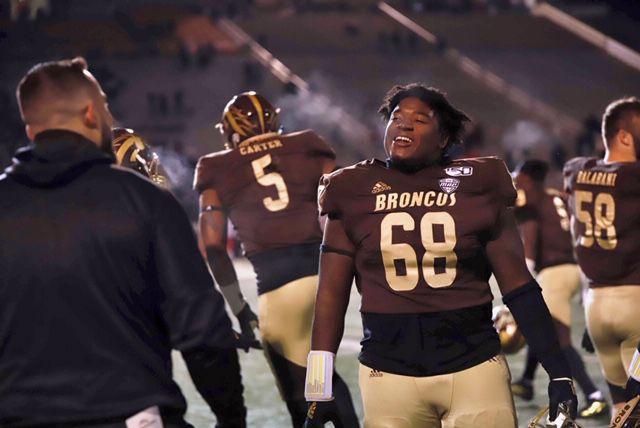 Civil rights attorney Ben Crump has become ''the go-to attorney for racial justice'' in America, according to a headline in an article from The Washington Post.
Crump represents the families of George Floyd, Breonna Taylor and Ahmaud Arbery, three prominent names who have become essential in the recent social justice movement that has sparked protests across the country.
Last Friday, Crump announced via his Twitter account he will be representing the family of former WMU football player Jamal Williams, who was fatally shot last Tuesday, June 16, at Community Hospital during an incident in Munster, Ind.
"Jamal Williams was in an environment that was supposed to protect him as he received treatment," Crump said in a statement. "Instead, he was shot in the face and killed by a security guard. We demand full transparency and accountability."
According to a report from CBS 2 Chicago, Williams' parents bailed him out of jail on Monday, June 15 and drove him straight to Community Hospital.
Williams reportedly approached a truck driver in St. Joseph, Mich. in the days leading up to his death and told the driver "take me with your or I'll smack you" while "holding a silver rod or knife in his hand," according to the report.
Williams' family said they brought him to the hospital to get a mental health check as he had been under a lot of stress due to social unrest in the country and the COVID-19 pandemic.
Leading up to the shooting on June 16, authorities say Williams was beating a nurse when two security guards, Benny Freeman and Ryan Askew, were sent to the room to respond to the situation.
As the situation progressed, authorities say hospital staff tried to pull the nurse away from Williams, who then reportedly grabbed Askew and put him into a chokehold.
Freeman then fired two shots, hitting Williams in the face and Askew in the arm, killing both, Lake County Prosecutor Bernard Carter told NBC 5 Chicago.
Authorities initially said Williams had disarmed and fatally shot Askew, which was later refuted by Carter.
Williams' family and their lawyer, Sal Indomenico, told ABC 7 Chicago the full story still isn't being told accurately and they have "reason to believe" Williams never physically attacked the nurse.
Indomenico instead told ABC 7 the nurse was pulled out of the room while the two guards, who are both ex-police officers, were talking to Williams in the hallway.
The hospital recently released a statement saying it did its best to protect Williams and all its other patients and staff during the incident.
Police are still conducting interviews as the investigation continues, according to ABC 7.
On Thursday, a group seeking justice for Williams will be outside the hospital where Williams was killed for a peaceful protest and vigil beginning at 5 p.m. CST.
The event will be organized by "Justice for Jamal," a public page on Facebook with 286 page likes.