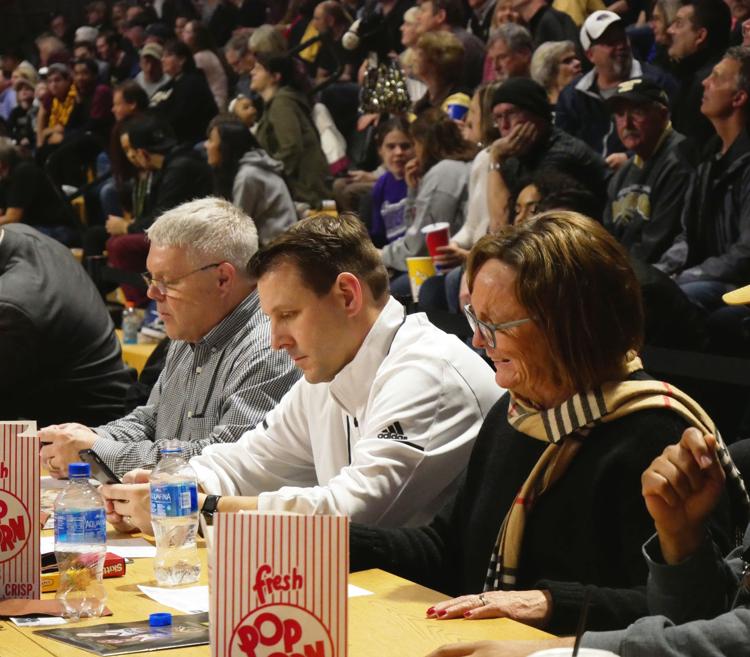 Western Michigan athletic director Kathy Beauregard announced in a WMU Townhall meeting on Monday that the athletic department is making cuts of "over $6 million."
Beauregard told the Western Herald back at the beginning of April that the department was already set to see a cut of at least $2 million, as the university was in a "cost reduction" mode before the coronavirus pandemic set in due to declining enrollment.
A further reduction after the financial impacts of the pandemic was inevitable as Beauregard says athletics will have to operate in a different way going forward than what it is used to.
"We have done an extensive review in all of the areas we do. Our revenue, our expenses, what comes in from the NCAA," Beauregard said. "Our world kind of changed, so not only did we have the normal university reductions, but also not a lot of ability to receive the resources that we were getting from the NCAA, from the MAC and from the different revenue sources that we had."
Beauregard also announced head football coach Tim Lester, head hockey coach Andy Murray and their coaching staffs have volunteered to take "25-26% reductions" to help the department in its cost-saving measures.
Lester's current contract, which runs through 2023, pays him $800,000 annually plus incentives, with $225,000 coming from the university and $575,000 from donors, according to an article from MLive. 
Murray's annual base salary pays him $230,000 per season, plus up to $220,000 in compensation for media and guest appearances along with numerous incentives, according to MLive. His current contract keeps him in Kalamazoo until the 2023-24 season.
Beauregard said she will match what Murray and Lester are doing and will also take a 25% reduction in her own salary.
With a nearly $38 million budget as of the 2018-19 calendar year, Beauregard said the over $6 million cut will be the largest in the history of the university.
Beauregard said there is a group that has volunteered to make donations of $100,000 to the WMU Foundation to be able to "enhance opportunities with scholarships."
She stressed that no sports will be cut, but did say the budget cut will affect all athletic teams.
"We certainly will be putting our student-athletes first and foremost of priorities, but we will be in a different way of communicating and working through our department with the reductions that we will make."