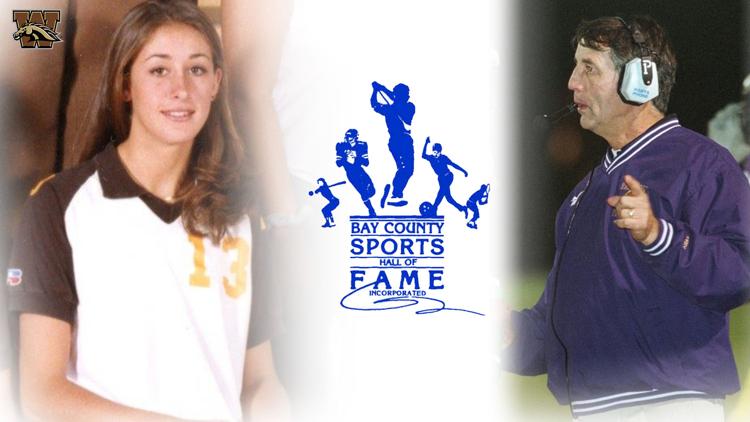 Two Western Michigan alumni will be inducted into the Bay County Sports Hall of Fame this fall.
 Former First Team All-Mac volleyball player Traci Morin and three-year letterman football player Gene Rademacher will both be honored by Bay County.
 Morin played four seasons with the Broncos and had 1,161 career kills as a player, which places her in the top 20 in program history while ranking second in all time hitting percentage. Morin led the Broncos to a 25-win season and an appearance in the MAC championship match in 1999.
 Rademacher led the Broncos to a 14-15 record from 1968-70 in his time at WMU with two victories against Central Michigan in three seasons.
After his time at WMU, Rademacher went on to coach for Bay City Handy and Bay City Central. He was on the staff during Central's state title run in 1994 when the program made it all the way to the state championship game. In 2014,  Rademacher was named Assistant coach of the Year by the Michigan High School Football Association.
The Bay County 2020 Hall of Fame Class features eight individuals and two teams. The induction banquet will take place on Nov. 8.