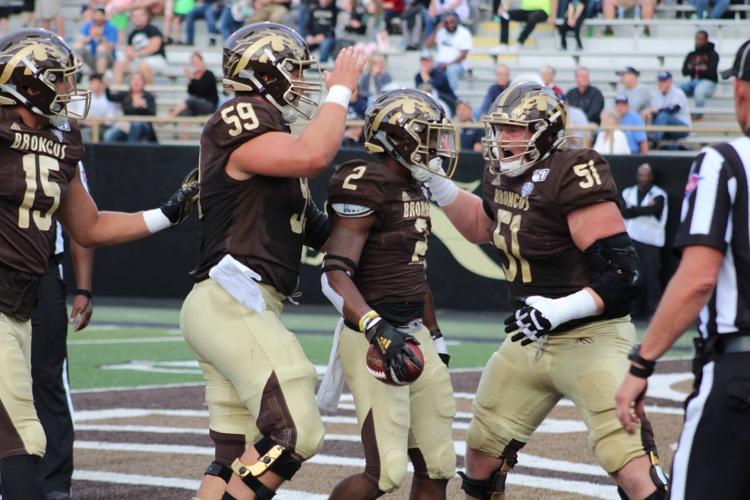 Former Western Michigan football running back LeVante Bellamy has reached the first stages of his career in the National Football League.
Although college football's FBS Division I leader in rushing touchdowns did not hear his name called in the NFL Draft on April 23-25, Bellamy was picked up as an undrafted free agent by the Denver Broncos not long after the draft concluded.
Bellamy's contract is a three-year, $2,310,000 deal, paying him $60,000 in total guaranteed money with a $25,000 signing bonus.
But with Denver's deep running back room heading into the 2020 season, what are Bellamy's chances of making the roster?
Let's break down how Bellamy could fit into the Broncos plans and what he could contribute to the organization.
Breaking down Denver's running back room
At the running back position, Bellamy will have plenty of competition when the team does get into training camp.
Phillip Lindsay, who shares some similarities with Bellamy as he was also undrafted out of college, has been a stable piece in the Broncos offense the past two seasons, rushing for 16 total touchdowns and over 1,000 yards in each season.
In a radio interview with Ryan Edwards and Benjamin Allbright on "Broncos Country Tonight," Bellamy said he admires what Lindsay has been able to do and has followed his career, along with other undrafted guys in the NFL.
"I look at a lot of guys who went undrafted, Raheem Mostert, Damian Williams, guys along those lines and I look at them and I try to model my game after them by taking small pieces of their game and add it to mine," Bellamy said in the interview. "Then I just hope that eventually I can be somewhere on their level."
Along with Lindsay, Denver added to its running back room by signing Melvin Gordon in free agency, who had 36 touchdowns with the Chargers the past four seasons.
Royce Freeman, who is in his third year with the Broncos after being drafted by the franchise in 2018, has eight touchdowns in his two years with the franchise but could be in danger of missing the final roster due to limited production last season.
Bellamy will have an uphill climb, but if he can show a high level of versatility by showing he can be utilized in multiple ways on offense, he could have a chance to be on the roster as a third or fourth running back option.
Most specifically, Bellamy is going to have to show he is a threat coming out of the backfield in the passing game and that he can gain yards after the catch if the ball is checked down to him.
The things he can do in the running game are special, especially when he runs off tackle. But showing that overall versatility will be key for Bellamy going into camp.
Could Bellamy play another position other than running back?
In the interview with "Broncos Country Tonight," Bellamy touched on his willingness to play multiple positions and do whatever the organization needs from him to help them win games.
"I can play offense, I can play defense, I can do special teams," Bellamy said. "I can really do whatever the team needs me to do in order for the team to be successful this season.
Bellamy noted back in his high school and middle school days, he played on both sides of the ball and wherever his teams needed him.
With Bellamy's athleticism, this type of mentality going into training camp should bode well for him. 
One trait that stands out for Bellamy is his pure speed. At the NFL Combine, he ran a 4.50 40-yard dash, but also pulled his hip flexor during his first run, causing him to sit out the rest of his workouts.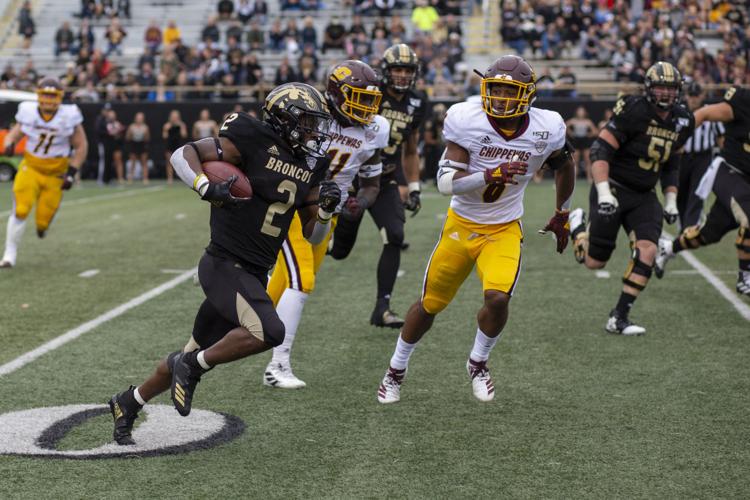 When he is healthy, Bellamy has been documented running the 40-yard dash in the low 4.3, high 4.2 range. If he can showcase his speed and stay healthy in camp, the Broncos may find a spot for him regardless if the coaches know where to put him right away.
Bellamy could certainly be utilized on special teams in various ways with how fast we can run.
His story will be one to keep an eye on as the offseason progresses.
Denver is scheduled to begin its training camp on July 18 as long as it does not get pushed back due to coronavirus.